Vaccine Development for COVID-19 and Infectious Diseases
Research Tools and Resources
Since the genetic sequence of SARS-CoV-2 was identified in January 2020, a global effort has been underway to develop a vaccine to combat the COVID-19 pandemic.
Researchers have been working to elucidate the mechanisms of infection and the immune response to the virus while vaccine developers have specifically honed in on the virus' spike (S) protein as a key viral antigen recognized by the host immune system.
There are several types of vaccines, each varying in their development, efficacy, and production methods. For example, recombinant subunit vaccines incorporate viral protein elements as part of recombinant proteins and are increasingly common due to their safety and efficacy. In contrast to attenuated or live virus vaccines, recombinant subunit vaccines are typically manufactured using an expression system with a strong human safety profile, such as Chinese hamster ovary (CHO) cells.
Vaccine development is typically a long process consisting of several stages, including exploratory research, pre-clinical studies, and clinical trials. Throughout development, different immunogenicity assays are performed to assess the vaccine candidate's ability to elicit an immune response. Common assays used include ELISA and ELISpot, which can be used to measure antibody or cytokine secretion.
Explore the types of processes, research tools, and assays needed for viral disease vaccine development.
Developing Production Cell Lines

Chinese hamster ovary (CHO) cell lines are often used to produce recombinant subunit vaccines and biological therapeutics, but establishing stable cell lines for this purpose can be slow and tedious.
A rich pool of potential clones is critical to developing a high-producing CHO cell line, but isolating single transformed cells to generate clonal populations is a vulnerable step for cell survival. ClonaCell™-CHO ACF Supplement is specifically designed to support cell survival and expansion under stressful growth conditions and can therefore increase process efficiency and the quality of the final cell line. The supplement is compatible with a wide variety of workflows and platforms as well as other specialized ClonaCell™ media.
Products for Cell Line Development
Sourcing and Isolating Immune Cells

To accurately assess vaccine candidates, optimum sample preparation for assays is crucial.
When conducting immunogenicity assays, infected samples need to be compared with healthy control samples. Human whole peripheral blood can be used as a source for both control serum and healthy peripheral blood mononuclear cells (PBMCs).
When preparing PBMCs for assays, standardizing the process can reduce variability between samples and even between users. SepMate™ can be used to standardize and simplify PBMC sample preparation by allowing users to quickly layer blood over density gradient media (e.g. Lymphoprep™) while preventing the layers from mixing.
PBMCs can also be immunomagnetically isolated directly from blood without centrifugation or lysis by using the EasySep™ Direct Human PBMC Isolation Kit. This method results in purified PBMCs in as little as 20 minutes and works on whole blood and buffy coats. Alternatively, fresh and frozen PBMCs are available*.
For assays that require specific immune cell subsets, fresh or frozen cells (e.g. T cells, B cells) can be acquired directly*. Specific immune cell subsets can also be obtained via immunomagnetic cell separation with EasySep™.
EasySep™ enables the fast and easy cell isolation of immune cells that are immediately ready for downstream applications. In as little as 8 minutes, highly purified cells can be isolated from a variety of sample sources, including PBMCs, whole blood, leukapheresis products, bone marrow, and cord blood.
Products for Sourcing and Isolating Immune Cells
Customized Cell Separation Kits for Vaccine Development
Working with unique or rare B cell subsets for your vaccine development work but can't find a readily available cell separation kit? Explore custom cell separation products that are tailored to your exact research needs.
EasySep™ T Cell Isolation Kits in Vaccine Development
T cell assays are routinely performed when investigating vaccine candidates, often on isolated T cell populations. Explore these publications to see how EasySep™ T cell isolation kits have been used to isolate T cells for vaccine development assays:
Assessing Vaccine Candidates
Measuring how effective a vaccine candidate is at eliciting an immune response is a key step in vaccine development. Effective immunizations rely on both an antibody-based (humoral) and a cell-mediated immune response, which are each assessed by a number of assays.
ELISA
Ligand-binding techniques, such as ELISA, are often used to assess the humoral immune response by measuring the concentration of antibodies produced from fluids such as serum or nasal secretions. Similarly, T cell responses can also be assessed with ELISA, by measuring the concentration of cytokines in serum.
When assessing vaccine candidates, using tools that can consistently detect and measure the humoral immune response and T cell activity is key to ensuring your results are reliable. To achieve consistency within and between experiments, highly sensitive ELISA kits with low intra- and inter-assay variability can be used.
ELISpot
When assessing the cellular immune response, the ELISpot (enzyme-linked immunospot) assay can be used, whereby the number of antibody-secreting cells from a population of cells is measured. Similarly, the T cell response can also be assessed with ELISpot, by measuring the number of cytokine-secreting cells. ELIspot assays for human samples are typically conducted on PBMCs.
PBMC sample preparation can be standardized across multiple samples with SepMate™, a tube that enables consistent and hassle-free PBMC isolation in just 15 minutes. Simply layer blood over density gradient media (e.g. LymphoPrep™), centrifuge, and pour off PBMCs into a fresh tube.
Other T Cell Assays
Apart from measuring cytokine secretion with ELISA and ELISpot, other assays can be conducted on T cell populations to assess antigen-specific T cell responses induced by a vaccine candidate. This involves staining T cells to identify vaccine-induced T cell phenotypes and assessing cell-mediated immunity via cytotoxic T cell assays.
Flow Cytometry and Intracellular Cytokine Staining
In this technique, a population of cells is stimulated with a specific viral antigen, stained with a variety of antibodies, and assessed by flow cytometry (see Table 1 for some common markers).
These techniques are typically conducted on PBMCs or splenocytes, but may also be done on isolated T cell populations.
Cytotoxic T Cell Assays
Cytotoxic T cell, or CTL, responses are commonly evaluated during vaccine development to evaluate cell-mediated immunity and potential immunotoxicity. CTL assays can be done by flow cytometry or by ELIspot and these assays are commonly conducted on either PBMCs, splenocytes, or isolated T cells, (which may have undergone in vitro expansion). When culturing T cells, use ImmunoCult™, which is designed to ensure optimal activation, expansion, and differentiation of T cells.
Table 1. Common Markers to Identify Specific Human T Cell Populations.
Cell Type
T Cell Markers
Naive Markers
Activation Markers
Memory Markers
Exhaustion Markers
CD4+ T Cells
CD279 (PD1), CTLA-4, LAG3, Tim-3
CD8+ T Cells
CD279 (PD1), CD278 (ICOS), LAG3, Tim-3
Products for Sourcing and Isolating Cells
Products for Culturing T Cells
Related Resources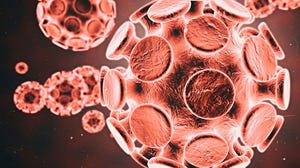 Infectious Disease Resource Center