Our Responsibility
Our Commitment to Responsible Business
STEMCELL Technologies is committed to conducting all aspects of our business responsibly and sustainably. We adhere to the highest standards of employee well-being; diversity, equity and inclusion; health and safety; good governance; and environmental stewardship.
Here are some of the key features of our commitment to responsible business:
As part of our responsibility to protect the health and safety of our employees, customers, and communities, STEMCELL has introduced mandatory COVID-19 vaccination policies for all staff in various jurisdictions in which we operate.
STEMCELL has taken action beyond compliance to establish an ISO 14001:2015-certified Environmental Management System to make positive changes internally and, through cooperation with our suppliers and customers, to limit the impact of our activities on the environment.
As members of the global life sciences community and the local communities in which we operate, it is our responsibility and privilege to offer both financial and in-kind support to charitable organizations under our three Community Impact Pillars: Advance Science, Foster STEM Education, and Empower Local.
We are continually in pursuit of innovative ideas, products, and processes that benefit our employees, customers, communities, and the environment.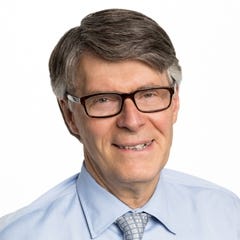 Our commitment to our purpose means we develop innovative products and services for life sciences research, and we support the authentic inclusion and well-being of our co-workers. We also invest in empowering our local communities and nurturing the scientists of tomorrow. Now we must do everything in our power to protect and preserve Planet Earth for many generations to come. In some areas we are doing a lot, but in most areas we must do more. What I can attest to is that we approach our responsibility with the same honesty, transparency, thoroughness, and rigor as we do our science.
Allen Eaves OBC, MD, PhD, FRCPC
President and CEO
Learn More About Our Responsibility
We are committed to reducing the environmental impact of our entire product life cycle while maintaining our reliable and superior quality standards.
The inclusion, well-being, and engagement of our colleagues and community members is critical to our shared success.
STEMCELL's leadership is committed to operating fairly and ethically in all our business endeavors.