Immunological Assessment
With Contract Assay Services
CAS can evaluate preclinical test compounds and biologics for their abilities to modulate the immune system. We offer customized cell-based assays based on the needs of each client and can assist clients in designing studies to evaluate the effects of potential immunomodulatory agents using fresh or frozen cell samples.
Explore our immunological tools and assay systems below and contact us to learn more about how we can help answer your immunological questions.
Immunophenotyping by Flow Cytometric Marker Analysis (Surface and Intracellular)
Multicolor flow cytometry can identify and enumerate different subsets of immune cells in a heterogeneous cell population.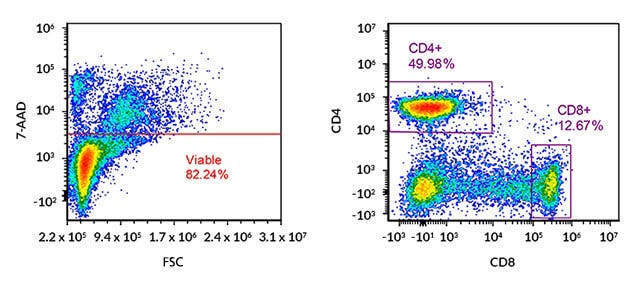 Figure 1. Flow Cytometry Analysis of Cultured Human Peripheral Blood Mononuclear Cells (PBMCs) with Gating on Viable CD4+ and CD8+ T Cells

Figure 2. Flow Cytometry Analysis of Fresh Human Regulatory T Cells in Total PBMC Sample with Gating on the CD45+ CD3+ CD4+ CD25+ and FOXP3+ Population
PBMC Activation, Proliferation and Viability Assessment
Immune cells such as human PBMCs and T cells (from normal or diseased patients) can be stimulated in in vitro culture. The immunomodulatory effects of test compounds on specific cell subsets in culture can be assessed by monitoring cell proliferation, surface marker expression and viability.

Figure 3. Human PBMC Proliferation After Activation
Human peripheral blood mononuclear cells (PBMCs) were stimulated with different concentrations of ImmunoCult™ Human CD3/CD28 T Cell Activator (Catalog # 10971) for 5 days. PBMCs were labelled with cell tracking dye, and viability was measured by gating on 7-AAD (viability dye) negative cells. Cell division and proliferation were measured by flow cytometric analysis. Each peak represents a cell division.
Quantitation of Cytokines and Growth Factors
Cytokine expression can be quantified by flow cytometry, ELISA or Meso Scale Discovery multiplex array. Figure 4. Intracellular Flow Cytometric Analysis of Immune Cytokines
Activated human T cells (gated on CD4+ and CD8+ populations) were analyzed by intracellular flow cytometry for IFN-γ and TNF-α expression. After the cells were fixed and permeabilized, antibodies against the cytokine of interest were added to the cell suspension, followed by flow cytometry.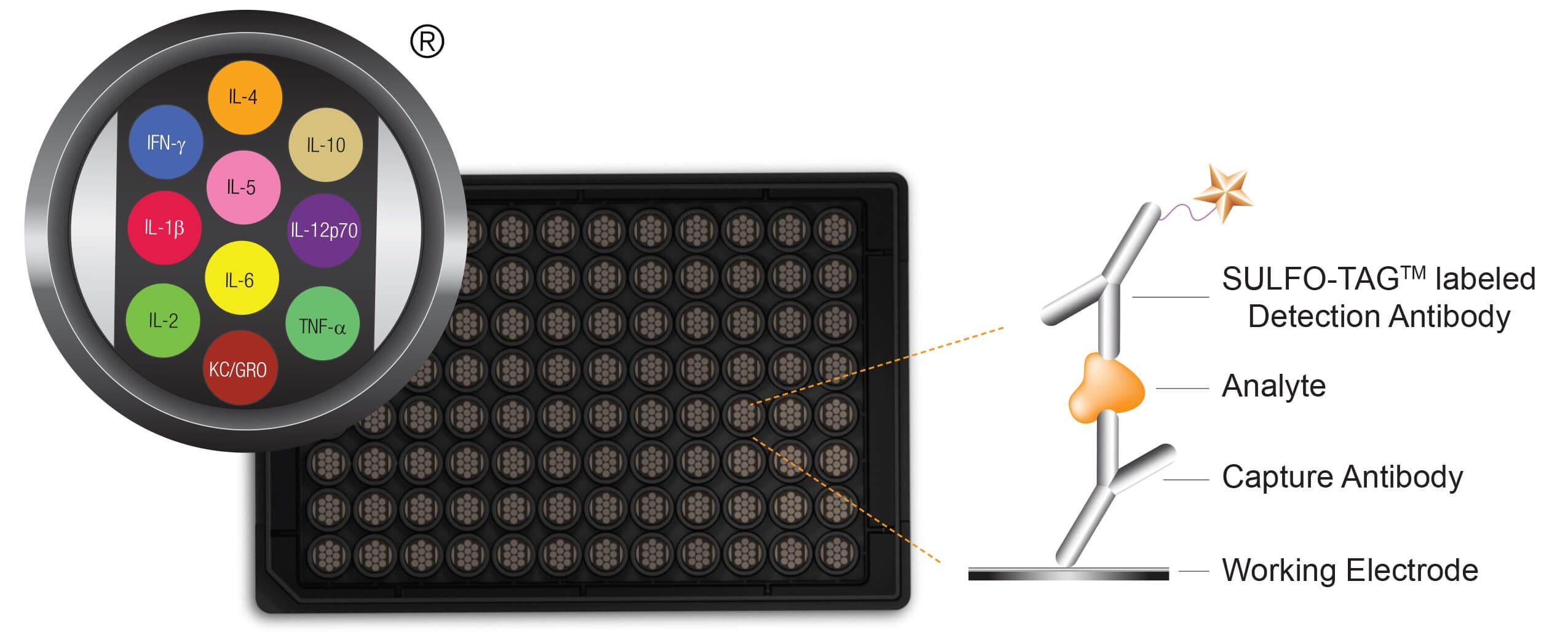 ©2013 Meso Scale Discovery a division of Meso Scale Diagnostics, LLC. All rights reserved.
Figure 5. Meso Scale Discovery Multiplex Platform
Schematic representation of Meso Scale Discovery multiplex platform. STEMCELL's Contract Assay Services (CAS) group is a certified CRO partner of Meso Scale Discovery.
T Cell Suppression Assay
Regulatory T (Treg) cells suppress exuberant immune activation and promote immunological tolerance. Our T cell suppression assay can evaluate the immunomodulatory effect of pre-clinical test compounds and biologics on Treg cell function. Read more about
assessing T cell activation and suppression in drug development.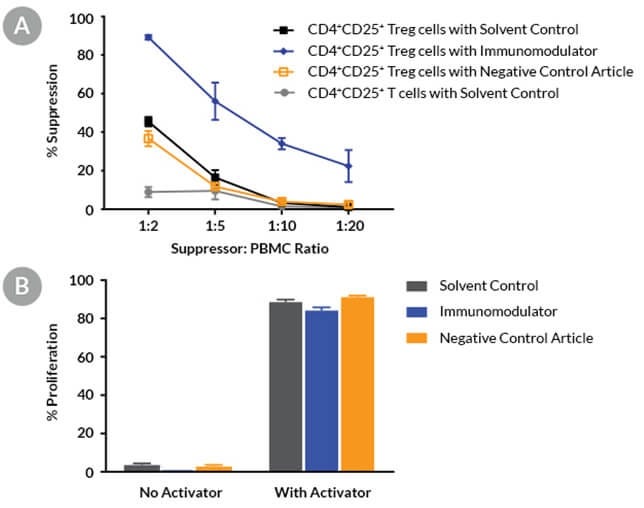 Figure 6. Compounds Can Be Screened for Immunomodulatory Effects Using the Treg Cell Suppression Assay
Fresh Treg cells and PBMCs were purified from a healthy donor. Treg cells and PBMCs were co-cultured in the presence of a solvent, an immunomodulatory compound, or a negative control article and then activated for 4 days with ImmunoCult™ Human CD3/CD28 T Cell Activator in ImmunoCult™-XF T Cell Expansion Medium. (A) The suppression response at the 1:2 Treg:PBMC ratio was 45% for the solvent control, 37% for the negative control article and 89% for the immunomodulator. Co-culturing with conventional CD4+CD25- T cells showed < 10% of the suppression response (mean ± SD, n = 3, single donor). (B) Control experiments demonstrating the proliferation of responder cells in the absence of Treg cells are shown. Cells were cultured in conditions as described above. The immunomodulator alone had a minimal effect on responder cell proliferation (mean ± SD, n = 3, a representative single donor).
Macrophage and Dendritic Cell Differentiation Assessment
We can help evaluate the effect of test compounds and biologics on macrophage and dendritic differentiation and maturation using our
ImmunoCult™
product lines. The mature differentiated cultures can be phenotypically assessed by flow cytometry. Standardized and customized formulations are available.
Get Started with Contract Assay Services Today