Proficiency Testing Programs
Standardize Your Hematopoietic Colony Forming Unit (CFU) Assay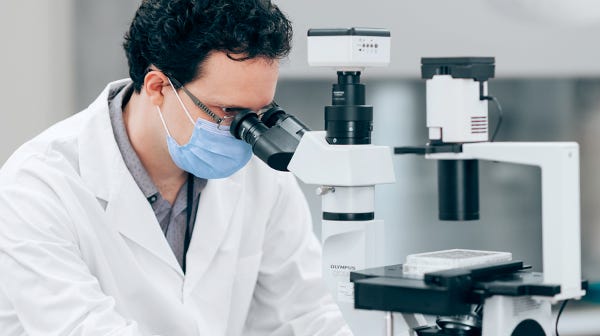 Evaluate your ability to perform all the steps of the CFU assay, as well as upstream events such as cell thawing, dilution, inoculation, and plating through our Proficiency Testing programs. Participants are provided with a cell sample, MethoCult™ medium, additional reagents and supplies, and the detailed instructions required to perform the CFU assay. The results from all participants are analyzed and compared to the cohort mean according to guidelines outlined in ISO 13528.
Why Use Our Proficiency Testing Programs?
Compare your progenitor counts to other centers worldwide.
Cohort data is represented with dot plots and histograms.
Identify areas that may benefit from continued education and training.
Proficiency Testing Program Schedule
Program (Session)
Registration Deadline
Proficiency Testing Kit Shipment Week*
Program Status
* Shipping dates may vary for locations outside of North America
** The Fresh Cord Blood Proficiency Testing Program is only available in North America and currently on hold. Please sign up for program status updates.
Proficiency Testing Programs are only available in certain territories. Please contact your sales representative or proficiency@stemcell.com for more information.
Explore Additional Training Opportunities
Live Virtual Training
Access instructor-led training from your home or lab
On-Demand Training
Progress through self-paced virtual courses and access curated resources.
Hands-On Training
Participate in hands-on training taught by experts in their field.