Stem Cell-Related Services
With Contract Assay Services
Stem cells are commonly used across the globe to uncover answers about human development, study the effects of drugs, develop better therapies, or create more robust disease models. Whether you are working with human pluripotent stem cells (hPSCs), hematopoietic stem and progenitor cells (HSPCs), or mesenchymal stem cells (MSCs), generating reproducible data to meet your research timelines can be challenging and time consuming. Create efficiencies in your research by partnering with our in-house experts at Contract Assay Services (CAS) and obtain timely and relevant data from a range of stem cell-related services, including functional and phenotypic assessments, characterization, banking, and more.
Contact us to learn more about how our stem cell services below can meet your needs.
Pluripotent Stem Cell Characterization and Banking
Ensuring the quality of your human pluripotent stem cell (hPSC) lines during maintenance and generating a well characterized hPSC master cell bank can be time consuming, especially as most labs report maintaining between 5 - 30 cell lines at any given time. While variation between cell lines is to be expected, proper reporting and standardized quality control and cell banking practices can help limit variability and ensure that relevant, reproducible findings are shared.
Characterize your hPSCs and generate cell banks quickly and reliably using STEMCELL Technologies' pluripotent stem cell characterization and banking services, offered in collaboration with WiCell® — a recognized world leader in PSC banking and characterization with over 20 years of experience.
Choose between two bundles to suit your needs: banking and characterization service or characterization service only.
Banking and Characterization Service
Save time and resources by outsourcing your human induced pluripotent stem cell (hiPSC) banking and characterization needs. All submitted samples will undergo basic quality testing (karyotype, identity, and mycoplasma) during bank creation prior to characterization. You have the option to choose from 25-, 50-, or 100-vial bank sizes for your research needs. The bank will be fully characterized using the following assays:
Short Tandem Repeat (STR) Analysis
STR polymorphisms for 15 loci plus amelogenin (Promega® PowerPlex® 16)
Probability of matching identity to an existing STR profile
Undifferentiated Cell Marker Expression
Undifferentiated marker (OCT4, SSEA3, SSEA4, TRA-1-60, and TRA-1-81) analysis using flow cytometry
G-T-L Karyotype
Microscopic genomic abnormalities (> 5-10 Mb)

Inversions
Duplications/deletions
Balanced and unbalanced translocations
Aneuploidies

20-metaphase cell counts
SNP Microarray
Submicroscopic genomic abnormalities (< 5 Mb)
Sterility
Bacterial or fungal contamination using direct transfer, according to USP/EP guidelines
Mycoplasma contamination using PCR that can identify 96 species, including the 6 species that make up 95% of cell culture contaminations1
Pluripotency
Trilineage potential using directed differentiation of cells and assessed by flow cytometry for lineage specific markers
Characterization Service Only
Get timely and relevant characterization data for your existing hPSC bank or newly derived hPSC lines using Contract Assay Services' Characterization Service. By choosing this option, you can benefit from all the assays under the Banking and Characterization Service, with the exception of sterility testing (mycoplasma testing included).
Hematopoietic Stem and Progenitor Cell Characterization
To measure the effects of test articles on hematopoietic stem and progenitor cell (HSPC) numbers and function, in vivo and in vitro assays have been developed. We can evaluate HSC renewal, expansion and ability to differentiate to various mature cell types. These assays include:
Engraftment assays
Complex in vivo assay that allows the determination of the true hematopoietic stem cell (HSC) frequency and effects of test articles on this frequency by transplanting human stem cells into the NOD/SCID mouse model1


Long-Term Cultures - Initiating Cell (LTC-IC) assays
Assay to determine the effect of test articles on the in vitro growth of primitive HSPCs using co-culture with stromal cells2

Mobilization assays
Evaluation of the movement in vivo of HSCs out of bone marrow into peripheral blood following treatment with agents such as Mozobil and cytokines such as G-CSF (Figure 1)


Hematopoietic lineage-specific expansion cultures
Ex vivo expansion of HSPCs (CD34+ cells) isolated from human cord blood or bone marrow and differentiation into erythroid, megakaryocyte or myeloid progenitor cells


Flow cytometry and profiling of various cell populations
Including megakaryocytes, myeloid, erythroid, T, B and NK cells


Example Data from Previous Studies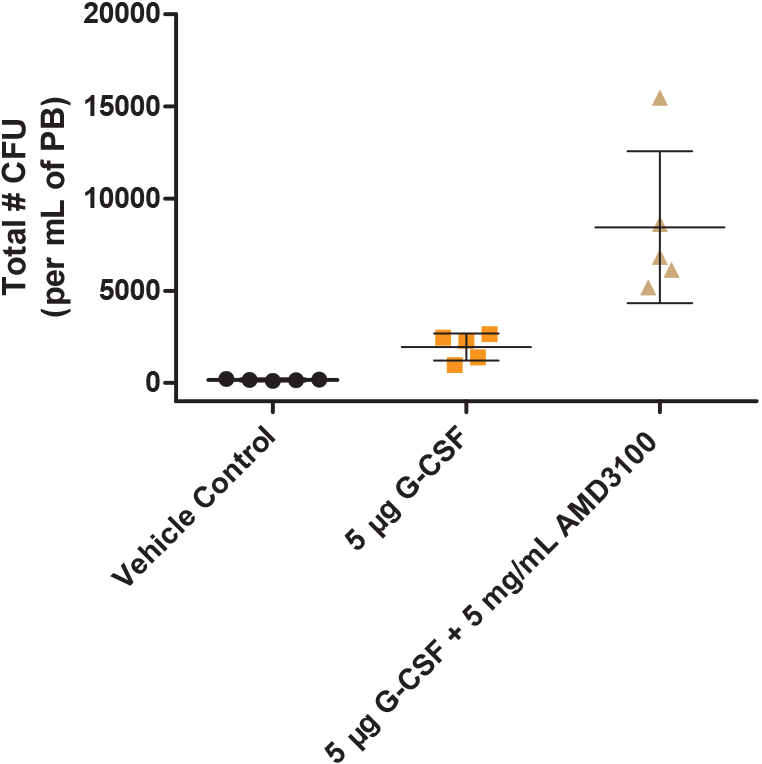 Figure 1. Mobilization of Hematopoietic Progenitors Induced by rhG-CSF and AMD3100
C3H/HeN mice were treated with 5 µg rhG-CSF per day on days 0 - 2. Sixteen hours after the last G-CSF injection, one group of 5 mice was treated with 5 mg/mL of AMD3100 (also know as Mozobil or Plerixafor). Ninety minutes after treatment with AMD3100, mice were sacrificed and peripheral blood (PB) was collected. The progenitor content in the PB of each mouse was then assessed using the CFU assay. Mice treated with rhG-CSF alone showed a 10-fold increase in the number of CFUs per mL of PB, and mice treated with rhG-CSF and AMD3100 showed a 50-fold increase in the number of CFUs per mL of PB, when compared with vehicle control.
References
1. Szilvassy SJ et al. (2002) Quantitation of Murine and Human Hematopoietic Stem Cells by Limiting-Dilution Analysis in Competitively Repopulated Hosts. In: Klug CA & Jordan CT (Eds.), Methods in Molecular Medicine: Hematopoietic Stem Cell Protocols (pp. 167-187). Totowa, NJ: Humana Press.
2. Miller CL & Eaves CJ. (2002) Long-Term Culture-Initiating Cell Assays for Human and Murine Cultures. In: Klug CA & Jordon CT (Eds.), Methods in Molecular Medicine: Hematopoietic Stem Cell Protocols (pp. 123-141). Totowa, NJ: Humana Press.
Mesenchymal Stem Cell Characterization
Mesenchymal stem cells (MSCs) are a heterogeneous population of plastic-adherent, fibroblast-like cells, which are able to self-renew and differentiate into bone, adipose and cartilage tissue. In recent years there has been increased interest in MSCs and their potential utility in both tissue engineering and repair. MSCs also exhibit immunomodulatory and anti-proliferative effects on T cells, an attractive feature for cell therapy. Contract Assay Services can assess your MSC cell populations and provide assays for:
MSC expansion

Culture media that allows expansion using high quality media options including xeno- and animal component-free formulations



Characterization of surface markers

Including CD90, CD105, CD73, CD34 and CD45



In vitro differentiation into adipocytes, osteocytes and chondrocytes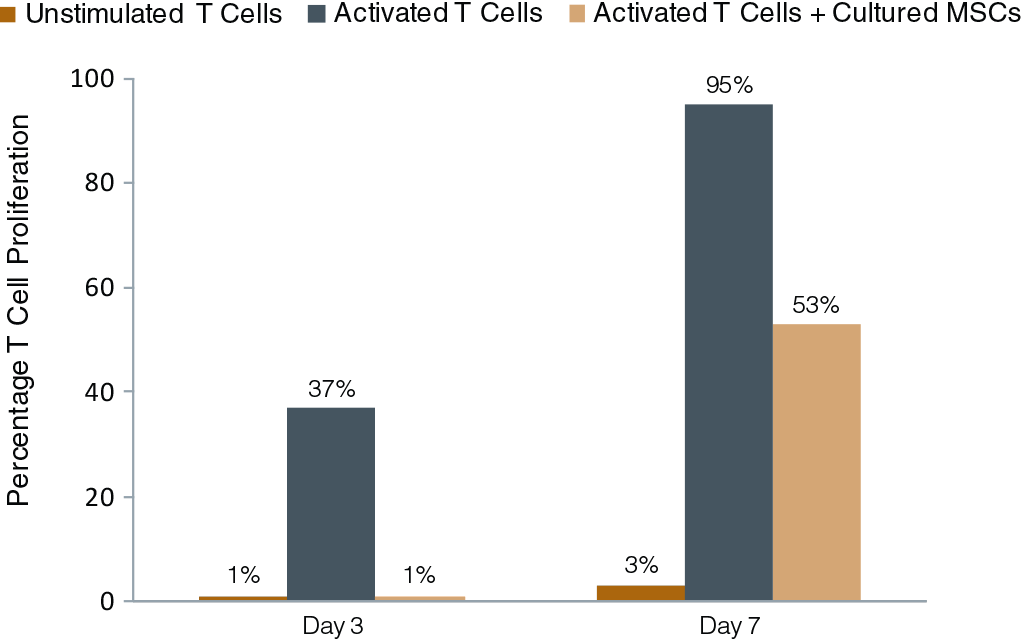 Figure 2. MSC Suppression of T Cell Proliferation
Using co-culture experiments and the CFSE dye dilution assay, we can show that passage 2 MSCs can suppress division of activated T cells at both day 3 and day 7 of culture.
Custom Stem Cell Assays
STEMCELL Technologies is a world leader in providing products for stem cell research. We offer products and services for hematopoietic, mesenchymal and neural stem cell culture as well as embryonic stem (ES) cells and induced pluripotent stem (iPS) cells.

Get Started with Contract Assay Services Today