Social Impact

The inclusion, well-being, and engagement of our colleagues and community members is critical to our shared success. STEMCELL contributes to and supports our internal and external communities through targeted Community Impact, Employee Well-Being, and Diversity, Equity, and Inclusion programs.
Community Impact
As members of both the global life sciences community and the local communities in which we operate, it is our responsibility and privilege to offer both financial and in-kind support to community organizations under our three Community Impact Pillars: Advance Science, Foster STEM Education, and Empower Local.
Advance Science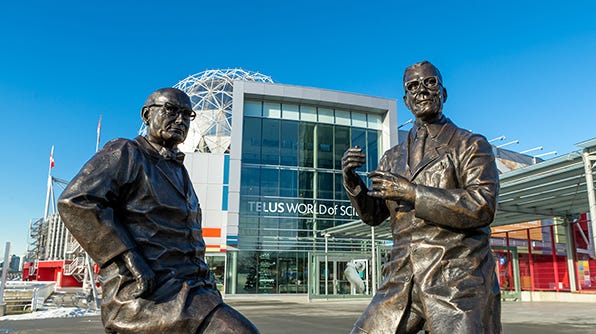 STEMCELL is a supporter of scientific research and contributes over a million dollars in financial and in kind support each year through research grants, donations, and sponsorships. We are also a proud member of numerous academic and industry associations and societies globally, and our staff regularly participate in events, symposia, and fairs, as well as other mentoring and professional collaboration opportunities within the scientific community.
We believe that science should be celebrated. In recognition of Canadian researchers, Drs. James Till and Ernest McCulloch—and their landmark discovery of stem cells—STEMCELL commissioned sculptures that stand outside Science World in Vancouver and the MaRS Discovery District in Toronto, Canada.
Foster STEM Education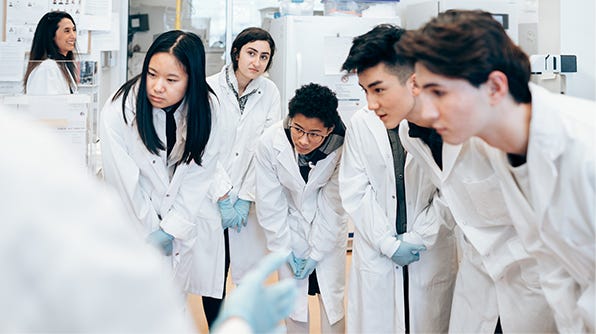 STEMCELL is passionate about empowering future scientists and supporting organizations with mandates to cultivate scientific curiosity and learning. We are proud to be major supporters of many educational outreach organizations, including Science World's Future Leaders Program for high school students in Vancouver, Canada, and Let's Talk Science, which provides science-based programs nationwide for Canadian youth and educators. We also work closely with universities to provide meaningful employment for students in post-secondary science and engineering, having employed hundreds of youth over the past 5 years through our well established Co-Op Student program.
Empower Local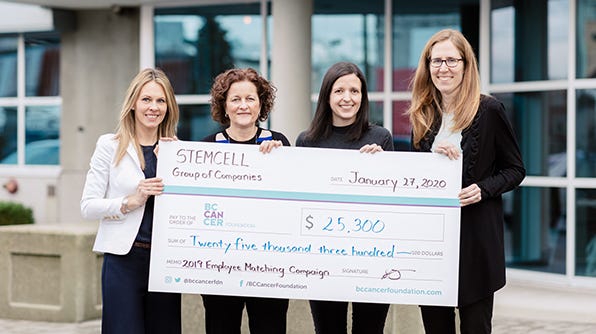 As good corporate citizens, we recognize our responsibility to give back to the local communities where we live and work. Our staff organize and participate in many fundraisers benefiting those in need in the cities around the world where we operate. These activities range from local charity runs to company-wide giving campaigns around the December holidays.
Over the years, we have supported numerous charitable organizations globally, including:
The BC Cancer Foundation
United Way of the Lower Mainland
The Vancouver Food Bank
The Greater Boston Food Bank
Les Restaurants du Coeur, France
Förderverein für krebskranke Kinder e.V. Köln, Germany
Cancer Research UK
Employee Wellbeing
The well-being of our colleagues is critical to our shared success. When each of our employees is well, it means we are physically safe, mentally secure, collaborating effectively, working productively and have a feeling of belonging and purpose. STEMCELL is committed to maintaining a safe environment that promotes physical, mental, and social well-being.
Physical well-being: Safety is a priority at STEMCELL and is integrated into all business activities. Global health and safety guidelines are in place and followed by all employees and management. STEMCELL ensures environmental and physical safety through its facilities and safety programs, while promoting physical fitness and healthy lifestyles through its various extracurricular programs. STEMCELL complies with all applicable laws barring the use of child or forced labour, slavery, and human trafficking.
Mental well-being: STEMCELL has an extensive wellness program that delivers mental health tools and resources for managers and staff, employee and family assistance programming, articles, videos and webinars, as well as individual certified coaching services for our people managers. We work to support our employees, and encourage a balance between work and personal life. Our leadership development programs support healthy communication and emotional intelligence in all aspects of our work.
Social well-being: STEMCELL fosters a culture of belonging and social connections. We offer a stable working environment with many long-tenured employees and intentionally low temporary worker ratios, which results in strong relationships with each other and our customers over time. We encourage employee feedback through a supportive and open culture and employee surveys. Each of us participates in creating a safe and inclusive environment that is free from stigma, judgement, racism, and any other forms of discrimination. The company leads this work through policies, education, training, and access to resources; Anti-Discrimination and Respectful Workplace policies are in place and require annual retraining by all employees. Our policies ensure clear reporting and investigation procedures for any staff who may experience racism, discrimination, bullying, or harassment of any kind.
Learn more about our Life at STEMCELL >
Diversity, Equity and Inclusion
STEMCELL is committed to sustaining our diverse and inclusive workforce. With more than 40 languages spoken across the company and a greater than 50% female workforce at all levels, STEMCELL prides itself on being an equal-opportunity employer with a goal to ensure our workforce represents all aspects of the communities we live and work in. Our Diversity Program aims to ensure STEMCELL is an inclusive workplace for individuals regardless of gender, race, national or ethnic origin, color, religion, age, sexual orientation, marital or family status, or physical or mental disability.
STEMCELL has signed the Canadian Government's 50-30 Challenge, commiting to increase representation and inclusion of diverse groups on boards and within senior management.
STEMCELL's CEO is one of 160 signatories to the MassBio Open Letter 2.0, which recognizes "that racial inequity exists in our industry and in our companies, and we must take responsibility to fix that injustice through comprehensive equity, diversity, and inclusion initiatives that are broad in scope, specific in action, and measurable in results."
Related Resources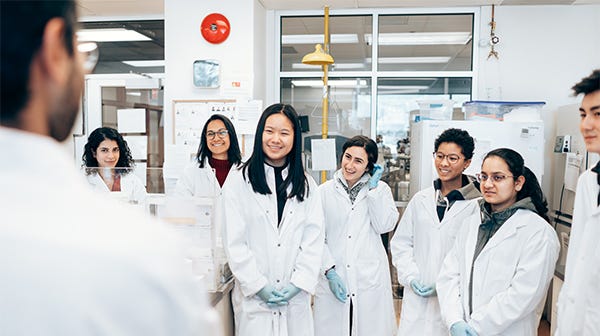 We are committed to conducting all aspects of our business responsibly and sustainably.
We are committed to reducing the environmental impact of our entire product life cycle while maintaining our reliable and superior quality standards.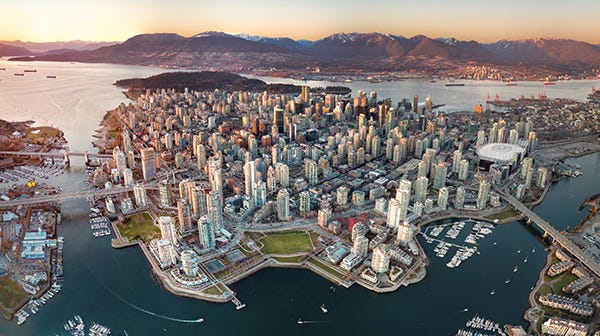 STEMCELL's leadership is committed to operating fairly and ethically in all our business endeavors.