SepMate™ PBMC Isolation Tubes
SepMate™ PBMC Isolation Tubes
Hassle-Free PBMCs in Just 15 Minutes
SepMate™ is an innovative tube that enables consistent and hassle-free peripheral blood mononuclear cell (PBMC) isolation in just 15 minutes. The
typical PBMC isolation protocol
is laborious, requiring slow layering of blood on density gradient medium (e.g.
Lymphoprep™
, Ficoll-Paque™), lengthy 30-minute centrifugation with the brake off, and careful harvest of PBMCs using a pipette. SepMate™ simplifies and speeds up the PBMC isolation protocol to an easy 15-minute procedure. The SepMate™ insert allows users to quickly layer blood over the density gradient medium, and prevents the layers from mixing. Centrifugation is performed with the brake on, after which isolated PBMCs are simply poured off into a fresh tube. Read a SepMate™ review on
Biocompare
.
The Advantage of Using SepMate™ Tubes
Learn how SepMate™ tubes can simplify your density gradient centrifugation and speed up your PBMC isolation protocol.
Why Use SepMate™ PBMC Isolation Tubes?
Say goodbye to slow and laborious sample layering over the density gradient medium.
Centrifuge for just 10 minutes with the brake on and simply pour off PBMCs into a new tube.
Minimize variability between users.
Can be combined with
to isolate specific cell subsets.
How to Isolate PBMCs Using SepMate™
This technical video shows the procedure for isolating peripheral blood mononuclear cells (PBMCs) from whole blood in just 15 minutes using SepMate™ tubes.
cGMP-Manufactured
SepMate™ is manufactured following current Good Manufacturing Practices (cGMP) and tubes are sterilized by irradiation. SepMate™ is registered as an In Vitro Diagnostic (IVD) device in Australia, Canada, Europe and the United States for the isolation of mononuclear cells from whole blood or bone marrow by density gradient centrifugation. In China SepMate™ is considered a non-medical device by the China Food and Drug Administration (CFDA), and should therefore be used as general laboratory equipment. The end user is responsible for determining whether the product is suitable for their specific application. In regions outside of Australia, Canada, China, Europe and the United States SepMate™ is available as a Research Use Only (RUO) product.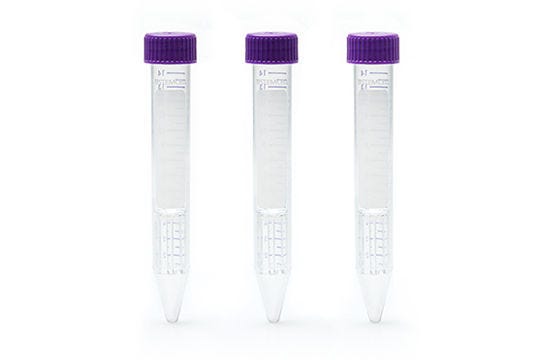 Blood Volume Processed
0.5 - 5 mL
Unit Size
100 tubes
500 tubes
Accessory Products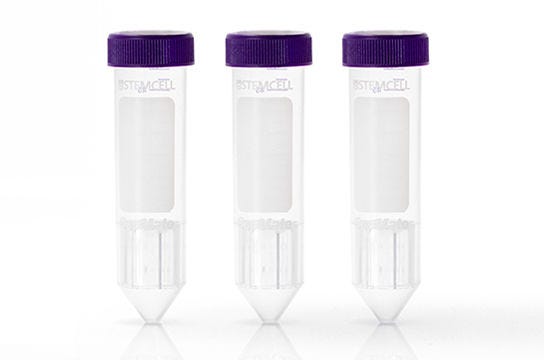 Blood Volume Processed
4 -17 mL
Unit Size
100 tubes
500 tubes
Accessory Products
Expand Details
Collapse Details
I tested the SepMate™ tubes yesterday and they worked… fantastically! I ran in parallel the same sample with my standard protocol and the cell recovery was the same (in a quarter of the time, of course).
Esperanza Perucha, PhD, King's College London
SepMate™-15 PBMC Isolation Tubes
Combine SepMate™ and RosetteSep™ to Isolate Specific Cell Subsets from Whole Blood in 25 Minutes
To isolate purified cell subsets from whole blood, simply incubate your sample with the appropriate RosetteSep™ cocktail for 10 minutes prior to pipetting onto density medium in a SepMate™ tube. During centrifugation unwanted leukocytes pellet along with red blood cells, leaving untouched and highly purified target cells at the interface between the plasma and the density gradient medium above the insert. After centrifugation, simply pour highly purified target cells into a new tube. No columns or magnets are necessary, and minimal training is required. Just incubate, spin, and pour off purified cells.

The NK Cell Cytoxicity Case Study discusses a publication from Dr. Ajay Jain's lab at the University of Maryland School of Medicine, which used the RosetteSep™ and SepMate™ system to reduce NK cell isolation time from four hours to a single hour for a 450 mL unit of blood.
Watch a video showing how to combine SepMate™ with RosetteSep™ for fast cell subset isolation directly from whole blood.
Related Products
Lymphoprep™ Density Gradient Medium
A cost-effective alternative to Ficoll-Paque™ that can be used with SepMate™ for the isolation of mononuclear cells from blood.

RosetteSep™ Immunodensity Cell Separation
Isolate human cells directly from whole blood during density gradient centrifugation. Combine with SepMate™ for a faster protocol.
See all references using SepMate™.