Magnet for column-free immunomagnetic separation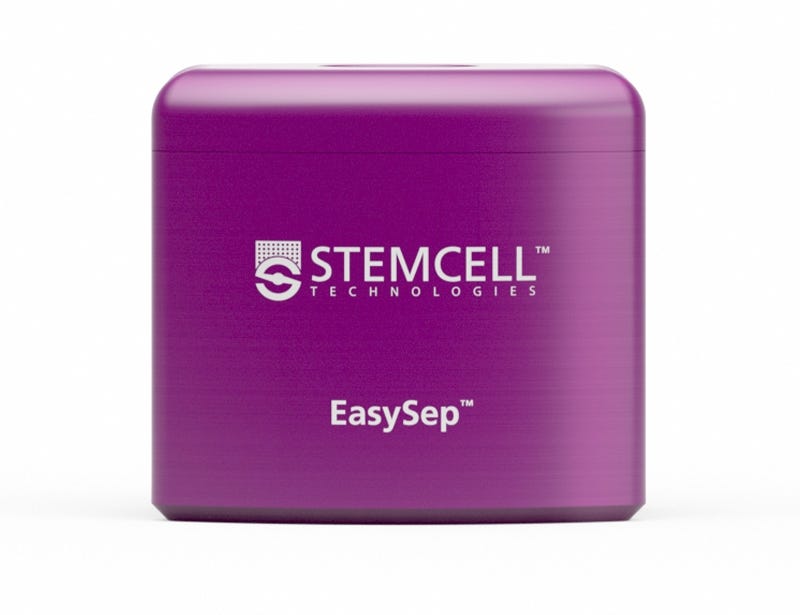 New look, same high quality and support!

You may notice that your instrument or reagent packaging looks slightly different from images displayed on the website, or from previous orders. We are updating our look but rest assured, the products themselves and how you should use them have not changed. Learn more
Request Pricing
Thank you for your interest in this product. Please provide us with your contact information and your local representative will contact you with a customized quote. Where appropriate, they can also assist you with a(n):
Estimated delivery time for your area
Product sample or exclusive offer
In-lab demonstration
By submitting this form, you are providing your consent to STEMCELL Technologies Canada Inc. and its subsidiaries and affiliates ("STEMCELL") to collect and use your information, and send you newsletters and emails in accordance with our
privacy policy
. Please
contact us
with any questions that you may have. You can unsubscribe or change your
email preferences
at any time.
New look, same high quality and support!

You may notice that your instrument or reagent packaging looks slightly different from images displayed on the website, or from previous orders. We are updating our look but rest assured, the products themselves and how you should use them have not changed. Learn more
What Our Scientist Says
Column-based cell isolation technologies can be complicated, laborious, and time-consuming. We thought there had to be a better way. That's why we developed the column-free EasySep™ cell isolation system.
Jennifer Kennett
Technical Scientist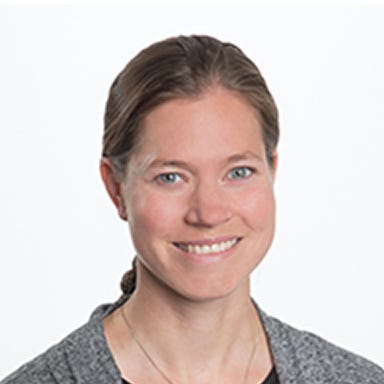 Overview
Protocols and Documentation
Find supporting information and directions for use in the Product Information Sheet or explore additional protocols below.
Applications
This product is designed for use in the following research area(s) as part of the highlighted workflow stage(s). Explore these workflows to learn more about the other products we offer to support each research area.
Resources and Publications
Educational Materials
(17)
Frequently Asked Questions
Publications
(5)
Anti-CD105 Antibody Eliminates Tumor Microenvironment Cells and Enhances Anti-GD2 Antibody Immunotherapy of Neuroblastoma with Activated Natural Killer Cells.
Clinical cancer research : an official journal of the American Association for Cancer Research 2019 may
Abstract
Purpose: We determined whether elimination of CD105+ cells in the tumor microenvironment (TME) with anti-CD105 antibodies enhanced anti-disialoganglioside (GD2) antibody dinutuximab therapy of neuroblastoma when combined with activated natural killer (aNK) cells.Experimental Design: The effect of MSCs and monocytes on antibody-dependent cellular cytotoxicity (ADCC) mediated by dinutuximab with aNK cells against neuroblastoma cells was determined in vitro. ADCC with anti-CD105 mAb TRC105 and aNK cells against MSCs, monocytes, and endothelial cells, which express CD105, was evaluated. Anti-neuroblastoma activity in immunodeficient NSG mice of dinutuximab with aNK cells without or with anti-CD105 mAbs was determined using neuroblastoma cell lines and a patient-derived xenograft.Results: ADCC mediated by dinutuximab with aNK cells against neuroblastoma cells in vitro was suppressed by addition of MSCs and monocytes, and dinutuximab with aNK cells was less effective against neuroblastomas formed with coinjected MSCs and monocytes in NSG mice than against those formed by tumor cells alone. Anti-CD105 antibody TRC105 with aNK cells mediated ADCC against MSCs, monocytes, and endothelial cells. Neuroblastomas formed in NSG mice by two neuroblastoma cell lines or a patient-derived xenograft coinjected with MSCs and monocytes were most effectively treated with dinutuximab and aNK cells when anti-human (TRC105) and anti-mouse (M1043) CD105 antibodies were added, which depleted human MSCs and murine endothelial cells and macrophages from the TME.Conclusions: Immunotherapy of neuroblastoma with anti-GD2 antibody dinutuximab and aNK cells is suppressed by CD105+ cells in the TME, but suppression is overcome by adding anti-CD105 antibodies to eliminate CD105+ cells.
Selective targeting of multiple myeloma by B cell maturation antigen (BCMA)-specific central memory CD8+ cytotoxic T lymphocytes: immunotherapeutic application in vaccination and adoptive immunotherapy.
Leukemia 2019 mar
Abstract
To expand the breadth and extent of current multiple myeloma (MM)-specific immunotherapy, we have identified various antigens on CD138+ tumor cells from newly diagnosed MM patients (n = 616) and confirmed B-cell maturation antigen (BCMA) as a key myeloma-associated antigen. The aim of this study is to target the BCMA, which promotes MM cell growth and survival, by generating BCMA-specific memory CD8+ CTL that mediate effective and long-lasting immunity against MM. Here we report the identification of novel engineered peptides specific to BCMA, BCMA72-80 (YLMFLLRKI), and BCMA54-62 (YILWTCLGL), which display improved affinity/stability to HLA-A2 compared to their native peptides and induce highly functional BCMA-specific CTL with increased activation (CD38, CD69) and co-stimulatory (CD40L, OX40, GITR) molecule expression. Importantly, the heteroclitic BCMA72-80 specific CTL demonstrated poly-functional Th1-specific immune activities [IFN-gamma/IL-2/TNF-alpha production, proliferation, cytotoxicity] against MM, which were correlated with expansion of Tetramer+ and memory CD8+ CTL. Additionally, heteroclitic BCMA72-80 specific CTL treated with anti-OX40 (immune agonist) or anti-LAG-3 (checkpoint inhibitor) display increased immune function, mainly by central memory CTL. These results provide the framework for clinical application of heteroclitic BCMA72-80 peptide, alone and in combination with anti-LAG3 and/or anti-OX40 therapy, in vaccination and/or adoptive immunotherapeutic strategies to generate long-lasting anti-tumor immunity in patients with MM or other BCMA expressing tumors.
Cold-inducible RNA-binding Protein Induces Neutrophil Extracellular Traps in the Lungs during Sepsis.
Scientific reports 2019 apr
Abstract
Extracellular cold-inducible RNA-binding protein (CIRP) exaggerates inflammation and tissue injury in sepsis. Neutrophil extracellular traps (NETs) are released by activated neutrophils during sepsis. NETs contribute to pathogen clearance, but excessive NET formation (NETosis) causes inflammation and tissue damage. Peptidylarginine deiminase 4 (PAD4) is associated with NETosis by increasing histone citrullination and chromatin decondensation. We hypothesized that CIRP induces NETosis in the lungs during sepsis via upregulating PAD4 expression. Sepsis was induced in C57BL/6 wild-type (WT) and CIRP-/- mice by cecal ligation and puncture (CLP). After 20 h of CLP induction, NETs in the lungs of WT and CIRP-/- mice were quantified by flow cytometry by staining the single cell suspensions with MPO and CitH3 Abs. PAD4 expression in the lungs of WT and CIRP-/- mice after sepsis was assessed by Western blotting. In vitro effects of recombinant mouse (rm) CIRP for NETosis and PAD4 expression in the bone marrow-derived neutrophils (BMDN) were assessed by flow cytometry and Western blotting, respectively. After 20 h of CLP, NETosis in the lungs was significantly decreased in CIRP-/- mice compared to WT mice, which also correlated with the decreased PAD4 expression. Intratracheal administration of rmCIRP into WT mice significantly increased NETosis and PAD4 expression in the lungs compared to vehicle-injected mice. In vitro culture of BMDN with rmCIRP significantly increased NETosis and PAD4 expression compared to PBS-treated control. Fluorescence microscopy revealed typical web-like structures consistent with NETs in rmCIRP-treated BMDN. Thus, CIRP serves as a novel inducer of NETosis via PAD4 during sepsis.
Quality Statement:

PRODUCTS ARE FOR RESEARCH USE ONLY AND NOT INTENDED FOR HUMAN OR ANIMAL DIAGNOSTIC OR THERAPEUTIC USES UNLESS OTHERWISE STATED. FOR ADDITIONAL INFORMATION ON QUALITY AT STEMCELL, REFER TO WWW.STEMCELL.COM/COMPLIANCE.