EasyEights™ EasySep™ Magnet
Magnet for column-free immunomagnetic separation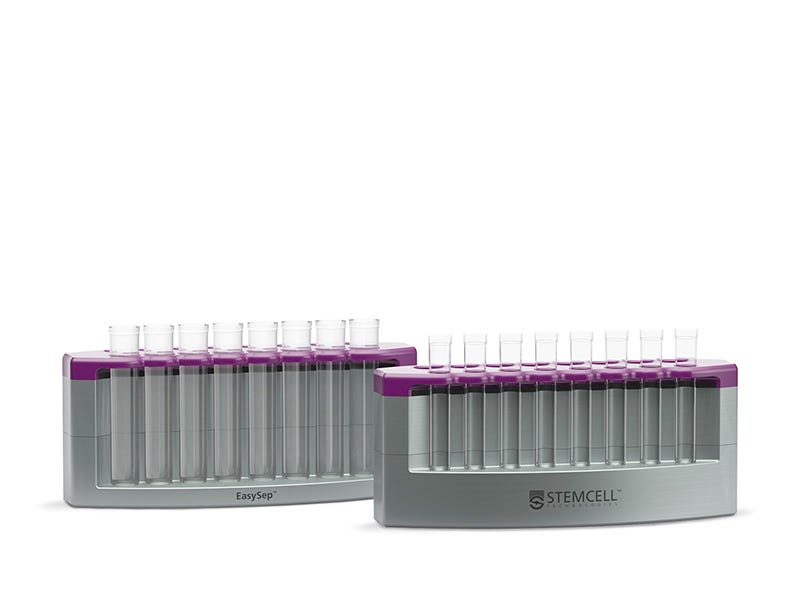 New look, same high quality and support!

You may notice that your instrument or reagent packaging looks slightly different from images displayed on the website, or from previous orders. We are updating our look but rest assured, the products themselves and how you should use them have not changed. Learn more
Request Pricing
Thank you for your interest in this product. Please provide us with your contact information and your local representative will contact you with a customized quote. Where appropriate, they can also assist you with a(n):
Estimated delivery time for your area
Product sample or exclusive offer
In-lab demonstration
By submitting this form, you are providing your consent to STEMCELL Technologies Canada Inc. and its subsidiaries and affiliates ("STEMCELL") to collect and use your information, and send you newsletters and emails in accordance with our
privacy policy
. Please
contact us
with any questions that you may have. You can unsubscribe or change your
email preferences
at any time.
New look, same high quality and support!

You may notice that your instrument or reagent packaging looks slightly different from images displayed on the website, or from previous orders. We are updating our look but rest assured, the products themselves and how you should use them have not changed. Learn more
What Our Scientist Says
Isolating cells from multiple samples doesn't have to be tedious and time-consuming. That's why we've designed this magnet that can isolate cells from multiple samples in as little as 20 minutes.
Jennifer Kennett
Technical Scientist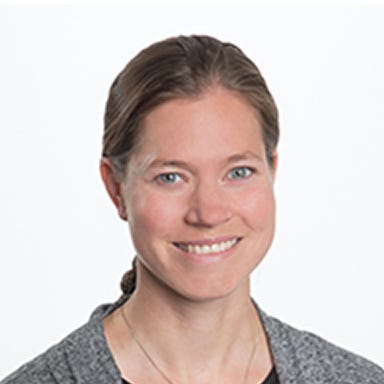 Overview
Protocols and Documentation
Find supporting information and directions for use in the Product Information Sheet or explore additional protocols below.
Applications
This product is designed for use in the following research area(s) as part of the highlighted workflow stage(s). Explore these workflows to learn more about the other products we offer to support each research area.
Resources and Publications
Educational Materials
(8)
Frequently Asked Questions
Publications
(1)
Whole Transcriptome Analysis Reveals That Filifactor alocis Modulates TNF$\alpha$-Stimulated MAPK Activation in Human Neutrophils.
Frontiers in immunology 2020
Abstract
Periodontitis is an irreversible, bacteria-induced, chronic inflammatory disease that compromises the integrity of tooth-supporting tissues and adversely affects systemic health. As the immune system's first line of defense against bacteria, neutrophils use their microbicidal functions in the oral cavity to protect the host against periodontal disease. However, periodontal pathogens have adapted to resist neutrophil microbicidal mechanisms while still propagating inflammation, which provides essential nutrients for the bacteria to proliferate and cause disease. Advances in sequencing technologies have recognized several newly appreciated bacteria associated with periodontal lesions such as the Gram-positive anaerobic rod, Filifactor alocis. With the discovery of these oral bacterial species, there is also a growing need to assess their pathogenic potential and determine their contribution to disease progression. Currently, few studies have addressed the pathogenic mechanisms used by oral bacteria to manipulate the neutrophil functional responses at the level of the transcriptome. Thus, this study aims to characterize the global changes at the gene expression level in human neutrophils during infection with F. alocis. Our results indicate that the challenge of human neutrophils with F. alocis results in the differential expression of genes involved in multiple neutrophil effector functions such as chemotaxis, cytokine and chemokine signaling pathways, and apoptosis. Moreover, F. alocis challenges affected the expression of components from the TNF and MAPK kinase signaling pathways. This resulted in transient, dampened p38 MAPK activation by secondary stimuli TNF$\alpha$ but not by fMLF. Functionally, the F. alocis-mediated inhibition of p38 activation by TNF$\alpha$ resulted in decreased cytokine production but had no effect on the priming of the respiratory burst response or the delay of apoptosis by TNF$\alpha$. Since the modulatory effect was characteristic of viable F. alocis only, we propose this as one of F. alocis' mechanisms to control neutrophils and their functional responses.
Quality Statement:

PRODUCTS ARE FOR RESEARCH USE ONLY AND NOT INTENDED FOR HUMAN OR ANIMAL DIAGNOSTIC OR THERAPEUTIC USES UNLESS OTHERWISE STATED. FOR ADDITIONAL INFORMATION ON QUALITY AT STEMCELL, REFER TO WWW.STEMCELL.COM/COMPLIANCE.