PneumaCult™ Culture Media for Airway Epithelial Cells
PneumaCult™ Culture Media for Airway Epithelial Cells
Model the Human Airway In Vitro as ALI Cultures or Airway Organoids
Physiologically relevant in vitro models of the human airway, such as air-liquid interface (ALI) cultures or airway organoids using primary nasal, tracheal, or bronchial epithelial cells, are critical for studying respiratory biology, infection, and disease. The PneumaCult™ culture system enables expansion and differentiation of human bronchial epithelial cells (HBECs) and human small airway epithelial cells (HSAECs) at the ALI or for generation of functional airway organoids from HBECs, in a serum- and bovine pituitary extract (BPE)-free culture media.
Airway cells expanded and differentiated at the ALI with PneumaCult™ retain key features of the in vivo human airway epithelium, such as a pseudostratified (large airway) or cuboidal (small airway) mucociliary epithelium. Fully differentiated organoids exhibit a centralized lumen surrounded by a polarized airway epithelial cell layer, composed of differentiated cell types.
How to Model the Human Airway at the Air-Liquid Interface
Learn how to expand and differentiate primary HBECs into a pseudostratified mucociliary epithelium using air-liquid interface cultures.

Are You Truly Modeling the Human Airway?
Obtaining truly differentiated ALI cultures with optimal morphology and functional readouts can be challenging with primary cells. However, they are crucial for enabling physiologically relevant respiratory research. Explore whether or not your airway cultures truly model the human airway.
Why Use PneumaCult™ for In Vitro Airway Cultures?
Model the human airway with in vitro model systems that closely recapitulate what is observed in vivo.
Maximize experimental reproducibility and your confidence with rigorous raw material screening and extensive quality control testing.
Expand and differentiate human airway epithelial cells with this complete medium system for airway cultures.
Get started now with convenient formats and easy-to-use protocols.
PneumaCult™ Media for In Vitro Airway and Alveolar Cultures
Expand Details
Collapse Details
Unsure Which Media Is Right for You?
Whether you're starting with primary airway epithelial cells or human pluripotent stem cells, finding the right media can help you generate reproducible cultures and standardize your pulmonary workflows. Use our Interactive Product Finder to generate a complete list of materials to support your pulmonary workflow, whether you're culturing your cells as monolayers, organoids, or at the air-liquid interface (ALI). Start by answering the first question:
Why Use Serum- and BPE-Free Cell Culture Medium?
Traditional formulations for airway epithelial cell cultures typically contain undefined components such as serum and BPE. However, their presence contributes to experimental variability and inconsistent performance. Removing serum and BPE from cell culture media reduces lot-to-lot variability and helps maximize experimental reproducibility. PneumaCult™ culture media system has been formulated to be serum- and BPE-free while maintaining the highest possible performance of the media for culturing human airway epithelial cells.
PneumaCult™ Culture System for Air-Liquid Interface Cultures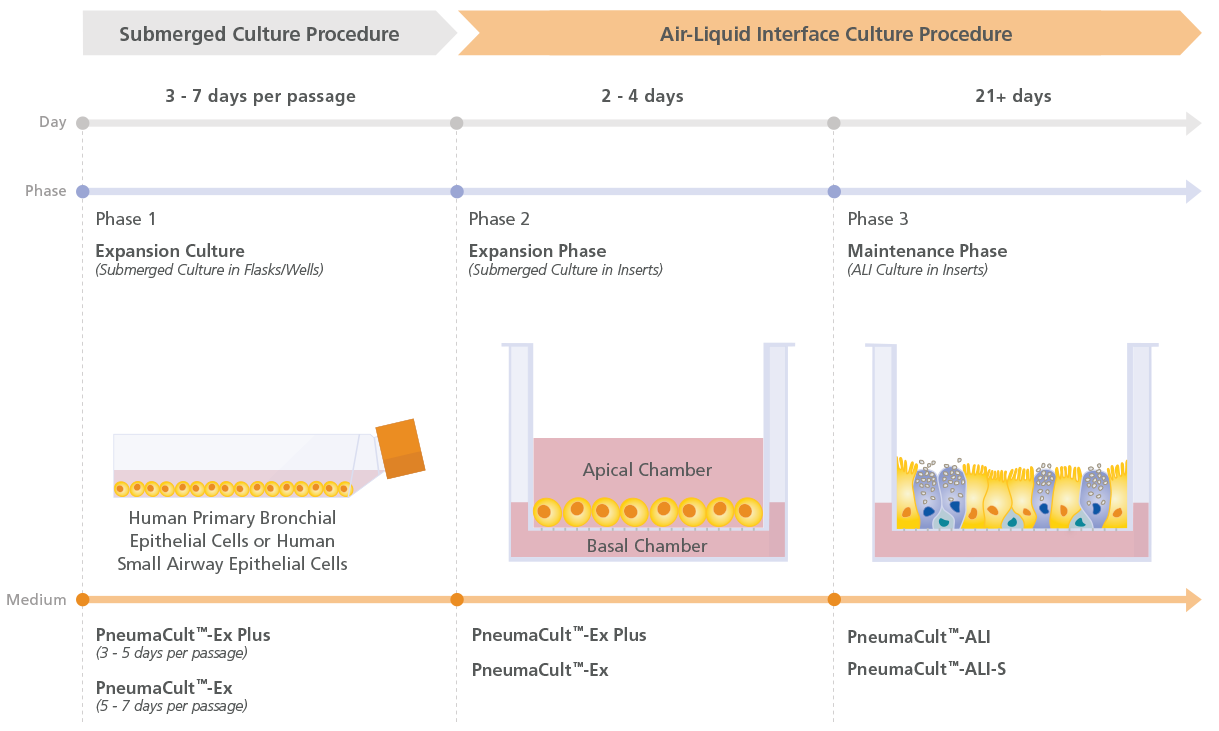 Figure 1. Overview of the PneumaCult™ Culture System for Air-Liquid Interface Cultures

HBECs or HSAECs are first expanded in submerged culture using PneumaCult™-Ex Plus Medium or PneumaCult™-Ex Medium. In the "Expansion Phase" of the ALI culture procedure, PneumaCult™-Ex Plus Medium or PneumaCult™-Ex Medium is applied to the apical and basal chambers. Upon reaching confluence, the culture is air-lifted by removing the culture medium from both chambers, and adding PneumaCult™-ALI Medium or PneumaCult™-ALI-S Medium to the basal chamber only. Differentiation into a pseudostratified (large airway) or cuboidal (small airway) mucociliary epithelium is obtained following 21 - 28 days of incubation and can be maintained for more than one year.
PneumaCult™ Culture System for Airway Organoids

Figure 2. Overview of the PneumaCult™ Culture System for Generation of Airway Organoids

In the early two-dimensional expansion phase of the human airway organoid culture procedure, HBECs are expanded using PneumaCult™-Ex Plus Medium. The HBECs are then embedded into a Matrigel® dome and expanded for 4 - 7 days using PneumaCult™ Airway Organoid Seeding Medium. Following the expansion, the HBECs are differentiated using PneumaCult™ Airway Organoid Differentiation Medium for an additional 21+ days.

Airway Organoids Resource Center
Learn about in vitro lung modeling using an organoid culture system in this informative resource hub.
Resources for In Vitro Airway Modeling
Explore our resources for information and support on modeling the human airway in vitro using PneumaCult™.
Key Applications