Truly Model the Human Airway
Air-liquid interface (ALI) culture of primary airway epithelial cells is increasingly recognized as important for enabling physiologically relevant respiratory research. However, obtaining truly differentiated ALI cultures can be challenging, due to the limited expansion and differentiation potential associated with primary cells. Recent studies have highlighted the need for more critical assessments of expansion and differentiation culture conditions to obtain optimal morphology and functional readouts.1
Explore our resources and comparative data below, and ask yourself whether or not your airway cultures truly model the human airway.
In Vitro Versus In Vivo
Move the slider below and compare the PneumaCult™-generated in vitro airway culture with the in vivo airway epithelium!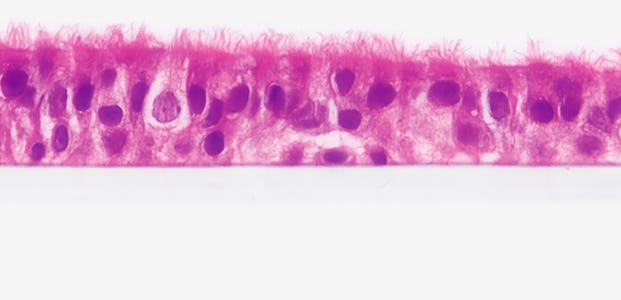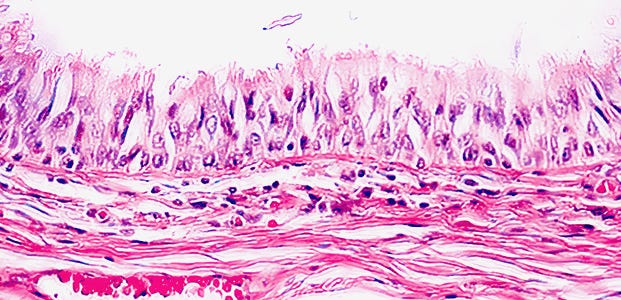 The PneumaCult™ Media System to Support Human Airway Cultures

In vitro models of the human airway are instrumental in studying basic and applied aspects of respiratory biology and diseases. Cells expanded and differentiated with the PneumaCult™ system retain key features of the in vivo airway epithelium, such as a pseudostratified, mucociliated epithelial cell layer consisting of basal cells, goblet cells, and ciliated cells.
Modeling Cystic Fibrosis Airway
Studying Cystic Fibrosis Using Primary Human Nasal Epithelial Cells