Overview
PneumaCult™-ALI Medium (Catalog #05001) is a serum- and BPE-free medium for the culture of human airway epithelial cells at the air-liquid interface (ALI). Airway epithelial cells cultured in PneumaCult™-ALI Medium undergo extensive mucociliary differentiation to form a pseudostratified epithelium that exhibits morphological and functional characteristics similar to those of the human airway in vivo. PneumaCult™-ALI Medium is also available in a kit that includes 12 mm Transwell® inserts (Catalog #05021) or 6.5 mm Transwell® inserts (Catalog #05022).

Additionally, PneumaCult™-ALI Medium supports the generation of differentiated airway organoids in a 3D culture system. For a detailed protocol, refer to the Technical Bulletin: A Sphere Culture Method for Mucociliary Differentiation of Primary Human Bronchial Epithelial Cells (Document #28216), available at www.stemcell.com or contact us to request a copy.

Together, PneumaCult™-ALI Medium and PneumaCult™-Ex Plus Medium (Catalog #05040) constitute a fully integrated BPE-free culture system for in vitro human airway modeling. This robust and defined system is a valuable tool for basic respiratory research, toxicity studies, and drug development.
Advantages:
• HBECs cultured with PneumaCult™-ALI undergo extensive mucociliary differentiation to form a pseudostratified epithelium that closely resembles the human airway
• PneumaCult™-ALI is serum-free and BPE-free to minimize variability
Components:
PneumaCult™-ALI Basal Medium, 450 mL
PneumaCult™-ALI 10X Supplement, 50 mL
PneumaCult™-ALI Maintenance Supplement (100X), 5 x 1 mL
Subtype:
Specialized Media
Application:
Cell Culture; Differentiation; Maintenance; Organoid Culture
Area of Interest:
Disease Modeling; Drug Discovery and Toxicity Testing; Epithelial Cell Biology
Scientific Resources
Product Documentation
Document Type
Product Name
Catalog #
Lot #
Language
Educational Materials
(12)
Product Applications
This product is designed for use in the following research area(s) as part of the highlighted workflow stage(s). Explore these workflows to learn more about the other products we offer to support each research area.
Research Area
Workflow Stages for
Data and Publications
Data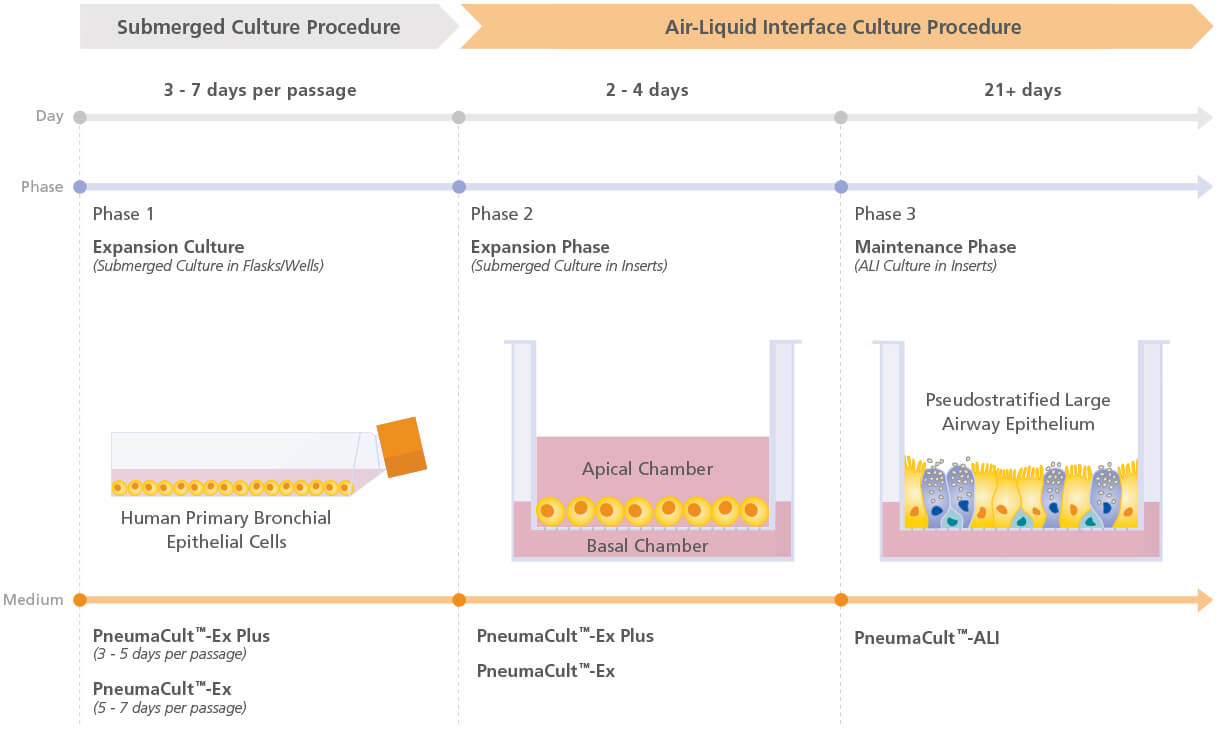 Figure 1. Overview of the PneumaCult™ Culture System
Expansion of human bronchial epithelial cells (HBECs) in submerged culture is performed with PneumaCult™-Ex Plus or PneumaCult™-Ex. During the early Expansion Phase of the ALI culture procedure, PneumaCult™-Ex Plus or PneumaCult™-Ex is applied to the apical and basal chambers. Upon reaching confluence, the culture is air-lifted by removing the culture medium from both chambers, and adding PneumaCult™-ALI to the basal chamber only. Differentiation into a pseudostratified mucociliary epithelium is obtained following 21-28 days of incubation and can be maintained for more than one year.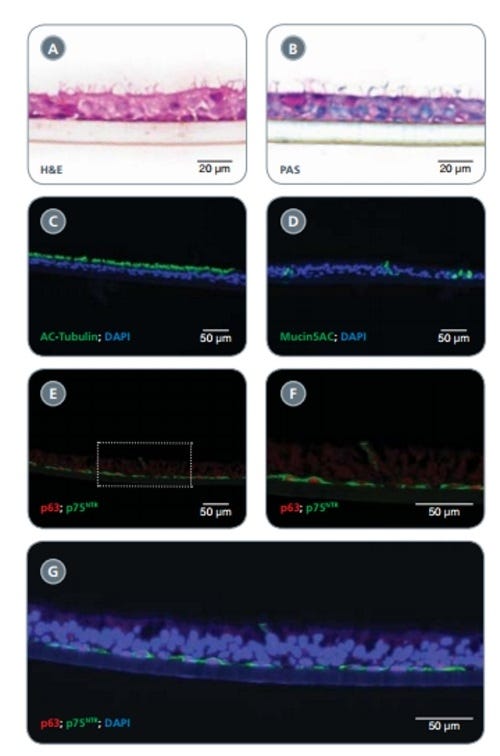 Figure 2. HBECs Cultured in PneumaCult™-Ex Successfully Differentiate into a Pseudostratified Mucociliary Epithelium with PneumaCult™-ALI
Early-passage (P1-3) HBECs cultured in PneumaCult™-Ex successfully differentiate when cultured at air-liquid interface with PneumaCult™-ALI for 28 days. H&E staining revealed the pseudostratifi ed structure of the epithelium with cilia present at the apical surface (A). Periodic acid-Schiff staining demonstrated the presence of goblet cells (B). The presence of ciliated and goblet cells was also demonstrated by immunofl uorescence staining of cilia marker acetylated (AC)-Tubulin (green; C) and the goblet cell marker Mucin5AC (green; D). Appropriate positioning of basal cells along the transwell insert was visualized by immunofl uorescence staining using the basal cell markers p75NTR (green) and p63 (red; E,F). A representative merged image indicates the apical cells, detected by DAPI alone, positioned along the epithelium and in close contact with the basal cells (detected by DAPI, p63 and p75NTR co-labeling) located along the insert (G).

Figure 3. Electrophysiological characterization of differentiated HBECs (P4) that were expanded in PneumaCult™-Ex Plus, PneumaCult™-Ex, and Bronchial Epithelial Growth Media
TEER (A) and representative characterization of the ion channel activities (B) for ALI cultures at 28 days post air-lift using HBECs expanded in PneumaCult™-Ex Plus, PneumaCult™-Ex, or Bronchial Epithelial Growth Media. Amiloride: ENaC inhibitor. IBMX and Forskolin: CFTR activators. Genistein: CFTR potentiator. CFTRinh-172: CFTR inhibitor. UTP: Calciumactivated Chloride channels (CaCCs) activator. All ALI differentiation cultures were performed using PneumaCult™-ALI.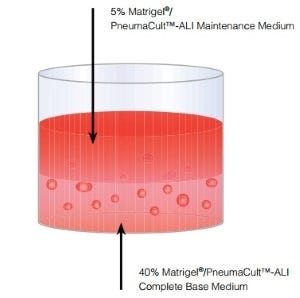 Figure 4. Schematic of Sphere Culture Method Optimized for PneumaCult™-ALI Medium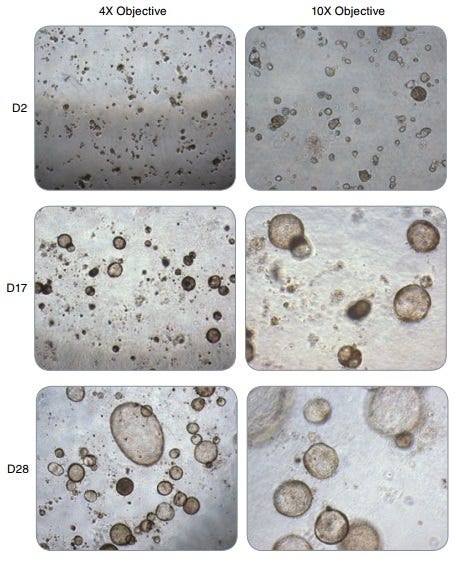 Figure 5. Morphology of Bronchospheres Generated in PneumaCult™-ALI Medium
At Day 2, bronchospheres were small in size. By Day 17 the bronchospheres were larger in size with approximately 70% containing a visible lumen. By Day 28 almost all bronchospheres contained a lumen.
STEMCELL TECHNOLOGIES INC.'S QUALITY MANAGEMENT SYSTEM IS CERTIFIED TO ISO 13485. PRODUCTS ARE FOR RESEARCH USE ONLY AND NOT INTENDED FOR HUMAN OR ANIMAL DIAGNOSTIC OR THERAPEUTIC USES UNLESS OTHERWISE STATED.