Cell Isolation Technologies and Products Overview
Isolate cells in as little as 8 minutes with our widely-used cell separation systems.
EasySep™
,
RosetteSep™
, and
SepMate™
are column-free cell separation technologies with fast and easy protocols.
RoboSep™
instruments allow for fully automated cell isolation based on the EasySep™ column-free system. Compare our technologies below.
Immunomagnetic Cell Separation Technologies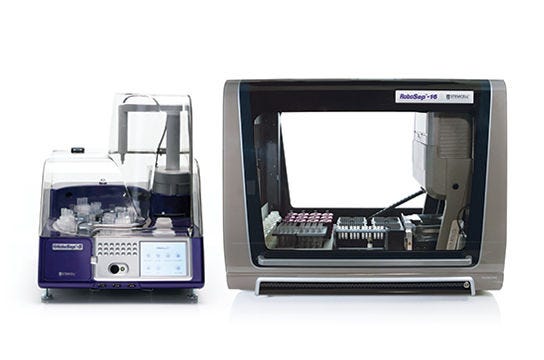 Features/Advantages:
Perform sequential or simultaneous cell separation from up to 16 samples
Minimize sample handling and eliminate cross-contamination
Use fast and easy pre-programmed protocols for routine cell isolation or custom protocols for special applications
Expand Details
Collapse Details
We use EasySep™ because of its ease of use and the high purity that we get from the preparation. I especially like the negative selection kits because it allows us to keep the cells that we collect as undisturbed as possible.
We like the reliability of the RoboSep™, the minimization/elimination of specimen handling by the tech during subset separation, and the low maintenance of the instrument. These factors are important to us with such a high throughput of samples processed.
Wendy Leong, Senior Clinical Laboratory Scientist
Immunodensity Cell Separation Technologies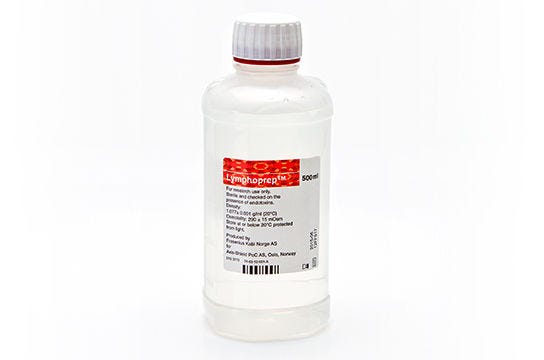 Cell Source:
Peripheral whole blood, cord blood, bone marrow
For Enrichment of
Mononuclear cells (MNCs)
Density
1.077 g/mL
Cost-effective Alternative to Ficoll® Compatible with
Expand Details
Collapse Details
*Certain products are only available in select territories. Please contact your local Sales representative or the Product & Scientific Support team at techsupport@stemcell.com for further information.
I tested the SepMate™ tubes yesterday and they worked… fantastically! I ran in parallel the same sample with my standard protocol and the cell recovery was the same (in a quarter of the time, of course).
Esperanza Perucha, PhD, King's College London
Unsure which cell separation technology to choose? We can help. Contact us by phone or email or use the LiveChat function on this page to discuss your specific needs and applications.
Scientific Resources
Video
How to Isolate Cells with EasySep™ Column-Free Cell Separation Technology

Overview of Cell Separation
Learn everything you need to know about cell separation.

Cell Separation Methods and Techniques
Use one of these techniques to isolate cells from your sample.