EasySep™ Human T Cell Isolation Kit
8-Minute cell isolation kit using immunomagnetic negative selection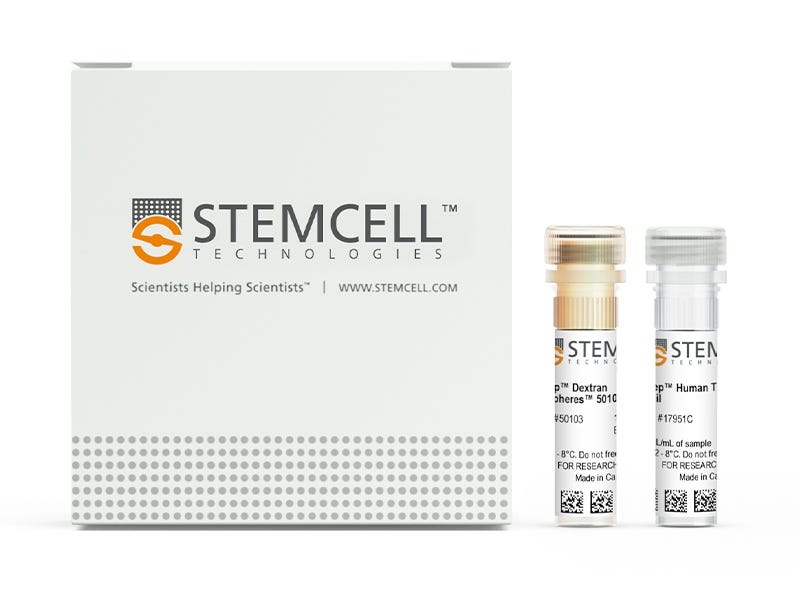 New look, same high quality and support!

You may notice that your instrument or reagent packaging looks slightly different from images displayed on the website, or from previous orders. We are updating our look but rest assured, the products themselves and how you should use them have not changed. Learn more
Request Pricing
Thank you for your interest in this product. Please provide us with your contact information and your local representative will contact you with a customized quote. Where appropriate, they can also assist you with a(n):
Estimated delivery time for your area
Product sample or exclusive offer
In-lab demonstration
By submitting this form, you are providing your consent to STEMCELL Technologies Canada Inc. and its subsidiaries and affiliates ("STEMCELL") to collect and use your information, and send you newsletters and emails in accordance with our
privacy policy
. Please
contact us
with any questions that you may have. You can unsubscribe or change your
email preferences
at any time.
New look, same high quality and support!

You may notice that your instrument or reagent packaging looks slightly different from images displayed on the website, or from previous orders. We are updating our look but rest assured, the products themselves and how you should use them have not changed. Learn more
Products for Your Protocol

What Our Scientist Says
Isolating T cells doesn't have to take a long time. We developed this 8-minute T cell isolation kit so you can get to your downstream experiments sooner.
Neil MacDonald
Technical Scientist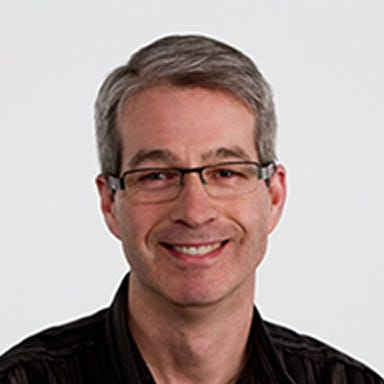 Overview
The EasySep™ Human T Cell Isolation Kit is designed to isolate T cells from fresh or previously frozen peripheral blood mononuclear cells or washed leukapheresis samples by immunomagnetic negative selection. The EasySep™ procedure involves labeling unwanted cells with antibody complexes and magnetic particles. The magnetically labeled cells are separated from the untouched desired cells by using an EasySep™ magnet and simply pouring or pipetting the desired cells into a new tube.

This product can be used in place of the EasySep™ Human T Cell Enrichment Kit (Catalog #19051) for even faster cell isolations.
Magnet Compatibility
• EasySep™ Magnet (Catalog #18000)
• "The Big Easy" EasySep™ Magnet (Catalog #18001)
• Easy 50 EasySep™ Magnet (Catalog #18002)
• EasyPlate™ EasySep™ Magnet (Catalog 18102)
• EasyEights™ EasySep™ Magnet (Catalog #18103)
• RoboSep™-S (Catalog #21000)
• Easy 250 EasySep™ Magnet (Catalog #100-0821)
Subtype
Cell Isolation Kits
Sample Source
Leukapheresis, PBMC
Selection Method
Negative
Application
Cell Isolation
Area of Interest
Cell Therapy Research, Chimerism, HLA, Immunology
Data Figures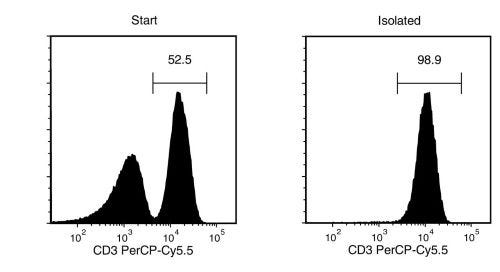 Figure 1. EasySep™ Human T Cell Isolation Kit
Starting with human peripheral blood mononuclear cells (PBMCs), the T cell content (CD3+) of the isolated fraction is typically 96.7 ± 1.5% (mean ± SD).
Protocols and Documentation
Find supporting information and directions for use in the Product Information Sheet or explore additional protocols below.
Document Type
Product Name
Catalog #
Lot #
Language
Applications
This product is designed for use in the following research area(s) as part of the highlighted workflow stage(s). Explore these workflows to learn more about the other products we offer to support each research area.
Resources and Publications
Educational Materials
(20)
Frequently Asked Questions
Can EasySep™ be used for either positive or negative selection?
Yes. The EasySep™ kits use either a negative selection approach by targeting and removing unwanted cells or a positive selection approach targeting desired cells. Depletion kits are also available for the removal of cells with a specific undesired marker (e.g. GlyA).
How does the separation work?
Magnetic particles are crosslinked to cells using Tetrameric Antibody Complexes (TAC). When placed in the EasySep™ Magnet, labeled cells migrate to the wall of the tube. The unlabeled cells are then poured off into a separate fraction.
Which columns do I use?
The EasySep™ procedure is column-free. That's right - no columns!
How can I analyze the purity of my enriched sample?
The Product Information Sheet provided with each EasySep™ kit contains detailed staining information.
Can EasySep™ separations be automated?
Yes. RoboSep™, the fully automated cell separator, automates all EasySep™ labeling and cell separation steps.
Can EasySep™ be used to isolate rare cells?
Yes. We recommend a cell concentration of 2x108 cells/mL and a minimum working volume of 100 µL. Samples containing 2x107 cells or fewer should be suspended in 100 µL of buffer.
Are the EasySep™ magnetic particles FACS-compatible?
Yes, the EasySep™ particles are flow cytometry-compatible, as they are very uniform in size and about 5000X smaller than other commercially available magnetic beads used with column-free systems.
Can the EasySep™ magnetic particles be removed after enrichment?
No, but due to the small size of these particles, they will not interfere with downstream applications.
Can I alter the separation time in the magnet?
Yes; however, this may impact the kit's performance. The provided EasySep™ protocols have already been optimized to balance purity, recovery and time spent on the isolation.
For positive selection, can I perform more than 3 separations to increase purity?
Yes, the purity of targeted cells will increase with additional rounds of separations; however, cell recovery will decrease.
How does the binding of the EasySep™ magnetic particle affect the cells? is the function of positively selected cells altered by the bound particles?
Hundreds of publications have used cells selected with EasySep™ positive selection kits for functional studies. Our in-house experiments also confirm that selected cells are not functionally altered by the EasySep™ magnetic particles.

If particle binding is a key concern, we offer two options for negative selection. The EasySep™ negative selection kits can isolate untouched cells with comparable purities, while RosetteSep™ can isolate untouched cells directly from whole blood without using particles or magnets.
Publications
(11)
Inflammation-Induced Mucosal KYNU Expression Identifies Human Ileal Crohn's Disease.
Journal of clinical medicine 2020 may
Abstract
The widely varying therapeutic response of patients with inflammatory bowel disease (IBD) continues to raise questions regarding the unclarified heterogeneity of pathological mechanisms promoting disease progression. While biomarkers for the differentiation of Crohn's disease (CD) versus ulcerative colitis (UC) have been suggested, specific markers for a CD subclassification in ileal CD versus colonic CD are still rare. Since an altered signature of the tryptophan metabolism is associated with chronic inflammatory disease, we sought to characterize potential biomarkers by focusing on the downstream enzymes and metabolites of kynurenine metabolism. Using immunohistochemical stainings, we analyzed and compared the mucosal tryptophan immune metabolism in bioptic samples from patients with active inflammation due to UC or CD versus healthy controls. Localization-specific quantification of immune cell infiltration, tryptophan-metabolizing enzyme expression and mucosal tryptophan downstream metabolite levels was performed. We found generally increased immune cell infiltrates in the tissue of all patients with IBD. However, in patients with CD, significant differences were found between regulatory T cell and neutrophil granulocyte infiltration in the ileum compared with the colon. Furthermore, we observed decreased kynurenine levels as well as strong kynureninase (KYNU) expression specifically in patients with ileal CD. Correspondingly, significantly elevated levels of the kynurenine metabolite 3-hydroxyanthranilic acid were detected in the ileal CD samples. Highlighting the heterogeneity of the different phenotypes of CD, we identified KYNU as a potential mucosal biomarker allowing the localization-specific differentiation of ileal CD versus colonic CD.
An Activity-Guided Map of Electrophile-Cysteine Interactions in Primary Human T Cells.
Cell 2020 aug
Abstract
Electrophilic compounds originating from nature or chemical synthesis have profound effects on immune cells. These compounds are thought to act by cysteine modification to alter the functions of immune-relevant proteins; however, our understanding of electrophile-sensitive cysteines in the human immune proteome remains limited. Here, we present a global map of cysteines in primary human T cells that are susceptible to covalent modification by electrophilic small molecules. More than 3,000 covalently liganded cysteines were found on functionally and structurally diverse proteins, including many that play fundamental roles in immunology. We further show that electrophilic compounds can impair T cell activation by distinct mechanisms involving the direct functional perturbation and/or degradation of proteins. Our findings reveal a rich content of ligandable cysteines in human T cells and point to electrophilic small molecules as a fertile source for chemical probes and ultimately therapeutics that modulate immunological processes and their associated disorders.
Multiplexed enrichment and genomic profiling of peripheral blood cells reveal subset-specific immune signatures.
Science advances 2019 jan
Abstract
Specialized immune cell subsets are involved in autoimmune disease, cancer immunity, and infectious disease through a diverse range of functions mediated by overlapping pathways and signals. However, subset-specific responses may not be detectable in analyses of whole blood samples, and no efficient approach for profiling cell subsets at high throughput from small samples is available. We present a low-input microfluidic system for sorting immune cells into subsets and profiling their gene expression. We validate the system's technical performance against standard subset isolation and library construction protocols and demonstrate the importance of subset-specific profiling through in vitro stimulation experiments. We show the ability of this integrated platform to identify subset-specific disease signatures by profiling four immune cell subsets in blood from patients with systemic lupus erythematosus (SLE) and matched control subjects. The platform has the potential to make multiplexed subset-specific analysis routine in many research laboratories and clinical settings.
Quality Statement:

PRODUCTS ARE FOR RESEARCH USE ONLY AND NOT INTENDED FOR HUMAN OR ANIMAL DIAGNOSTIC OR THERAPEUTIC USES UNLESS OTHERWISE STATED. FOR ADDITIONAL INFORMATION ON QUALITY AT STEMCELL, REFER TO WWW.STEMCELL.COM/COMPLIANCE.