Physiologically relevant in vitro lung models that closely resemble the in vivo human airway are critical for enabling pulmonary research. Therefore specialized cell culture techniques have been developed to recapitulate the morphological and functional characteristics of the pseudostratified epithelium, at the air-liquid interface (ALI) or as airway organoids. This has expanded the range of applications and relevance of in vitro culture systems.
Below is a collection of resources to help with your airway modeling for pulmonary research.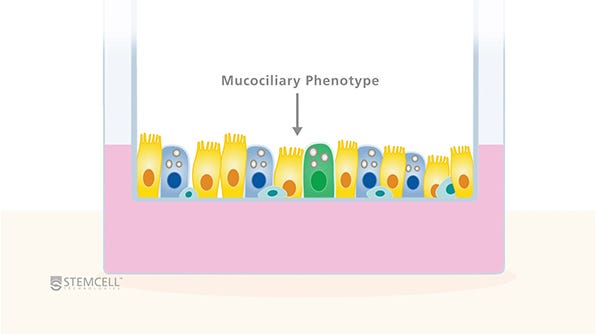 Featured
Primary human bronchial epithelial cells (HBECs) can be expanded and differentiated into a pseudostratified mucociliary epithelium that closely mimics what is observed in vivo. Watch this protocol video to learn more.
Watch Now >