Naïve and Ground-State Pluripotency
Human pluripotent stem cells (hPSCs) can be maintained along a spectrum of different pluripotent states. In vitro, different cell culture media with specific combinations of cytokines or small molecules have been shown to maintain cells in either a naïve or primed pluripotent state. Multiple research groups have recently identified different culture conditions capable of shifting and maintaining hPSCs toward the "ground" or "naïve" state and away from the traditional primed state of hPSCs.
Explore the resources below for information on the ground state hPSC research.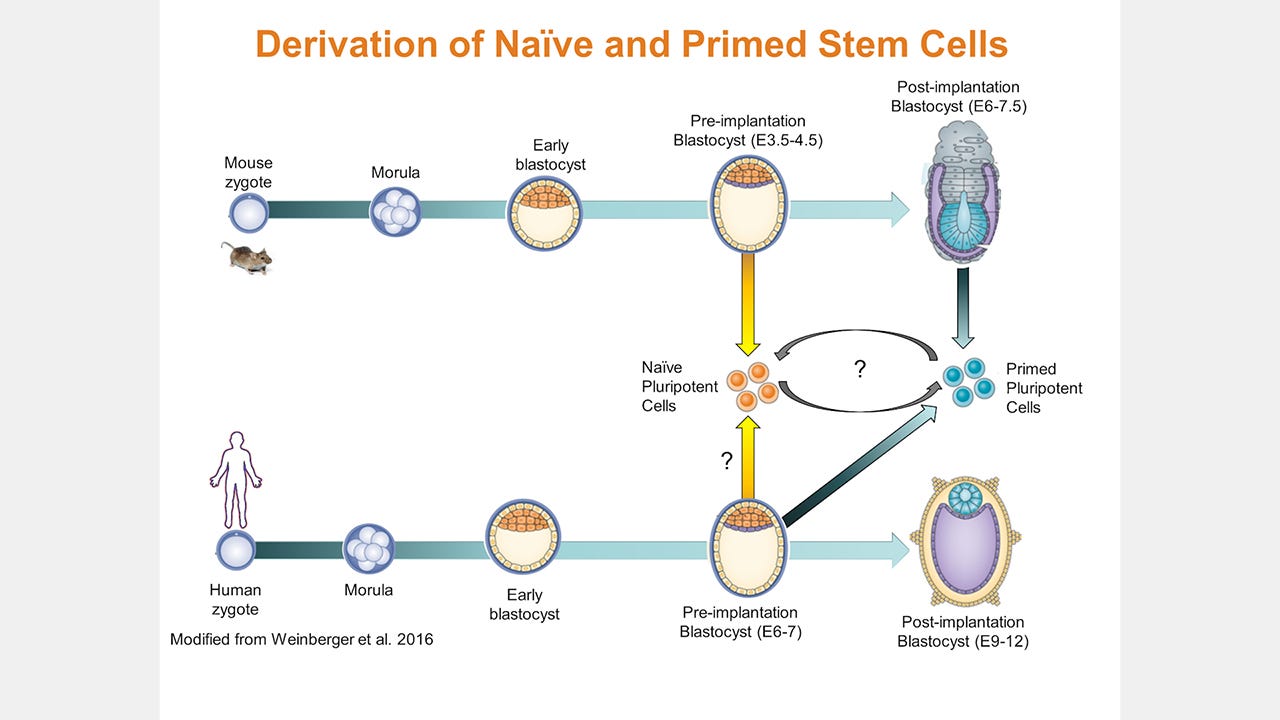 Featured
Dr. Arwen Hunter, a scientist at STEMCELL Technologies, describes the application of RSeT™ medium to revert and maintain primed hPSCs to ground or naïve-like state. This video was filmed during the Innovation Showcase at ISSCR 2016 in San Francisco.
View Now >

hPSC Survey Report
Learn about the latest insights and trends in hPSC research, such as irreproducibility and quality control, and how to address them in your research.

Quality Control for Pluripotent Stem Cells
Get to know the key quality attributes of hPSC cultures, including techniques for maintaining and assessing genomic integrity, pluripotency, and morphology.

Webinar: Naïve-Like PSC Generation and Maintenance
Hear Dr. Arwen Hunter describe the use of RSeT™ medium to revert primed hPSCs and maintain them in the ground or naïve-like state.

Panel: Challenges in Ensuring hPSC Quality
Hear global experts discuss key issues impacting the use of human pluripotent stem cells in this series of webinars provided in partnership with Nature Research.

Introduction to Pluripotent Stem Cells
Get an overview on in vitro hPSC culture and derivation for research use, as well as insights into the role of hPSCs for clinical applications such as drug development and cell therapy.