Human Pluripotent Stem Cell Quality and Considerations
Hear what experts have to say.
About the Event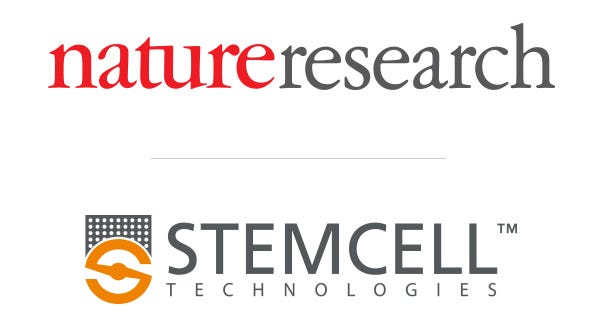 As part of our mission to advance science, STEMCELL Technologies partnered with Nature Research to host a "Nature Research Round Table" titled, "Challenges in Ensuring hPSC Quality". Global experts gathered for this event at the Springer Nature headquarters in London, UK, to tackle some of the most pertinent issues impacting the use of human pluripotent stem cells (hPSCs), ranging from fundamental biology research to therapeutic applications. The day included a series of talks followed by panel discussions on hPSC quality, including: defining quality standards for hPSCs, assessing and maintaining different states of pluripotency, and ensuring genomic integrity for use in clinical studies.
Event Program
Defining and Maintaining Pluripotency
Chaired by Prof. Ludovic Vallier, Wellcome Trust Sanger Institute
Pluripotency Tests
By Prof. Peter Andrews, University of Sheffield
Maintenance of hPSCs In Vitro
By Dr. Tenneille Ludwig, WiCell
hPSC Line Registration and Banking
Chaired by Dr. Joanne Mountford, University of Glasgow
Regulations Around hiPSC Registration
By Prof. Andreas Kurtz, Berlin-Brandenburg Center for Regenerative Therapies
HLA Typing Considerations for hPSC Banking
By Dr. David Turner, Scottish National Blood Transfusion Service
Standards for Pluripotent Stem Cell Banking
By Prof. Glyn Stacey, International Stem Cell Banking Initiative
Best Practices for the QC of Genome-Edited hPSC Lines
Chaired by Dr. Alex Alderton, Wellcome Trust Sanger Institute
Identifying Acquired and Background Genetic Variants in Human Pluripotent Stem Cells
By Dr. Florian Merkle, University of Cambridge
Genome Editing in Human Pluripotent Stem Cells
By Prof. Ludovic Vallier, Wellcome Trust Sanger Institute
Genomic Integrity of hPSCs: Risks and Pitfalls
Chaired by Prof. Peter Andrews, University of Sheffield
The Process of hPSC Adaptation
By Dr. Ivana Barbaric, University of Sheffield
Genomic Integrity of hPSCs
By Prof. Martin Pera, The Jackson Laboratory
hPSC Lines for Cell Therapies
Chaired by Prof. Christine Mummery, Leiden University Medical Center
Retinal Cell Therapy Using hES Cells
By Prof. Peter Coffey, University College London
Parkinson's Disease Therapy with hESC Cells
By Prof. Malin Parmar, Lund University
hPSC Lines as Disease Models
By Prof. Christine Mummery, LUMC, Leiden University
Meet the Speakers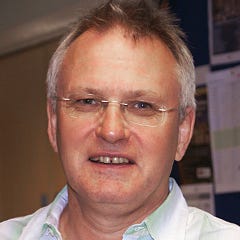 Professor
The University of Sheffield
Peter Andrews is currently co-director of the Centre for Stem Cell Biology at the University of Sheffield. His research focuses on the biology of hPSCs, and particularly their mechanisms of fate determination, as well as their susceptibility to genetic change upon long-term culture. He previously directed the Pluripotent Stem Cell Platform and coordinated the International Stem Cell Initiative, which has worked to characterize standard markers and culture conditions for human ES cells and is currently seeking to establish a study group to collate and monitor data on the origins and potential consequences of acquired genetic variants of hPSC.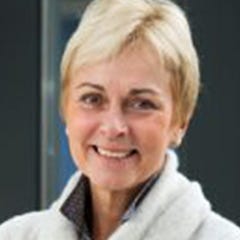 Professor and Chair of Developmental Biology
Leiden University Medical Centre
Christine Mummery pioneered studies on cardiomyocytes from human embryonic stem cells, was among the first to inject them in mouse hearts after myocardial infarction and currently develops cardiovascular disease models based on human induced pluripotent stem cells. In 2007, she was a joint Harvard Stem Cell Institute/Radcliffe fellow. She is presently on the board and vice president of ISSCR and a member of the Royal Netherlands Academy of Science.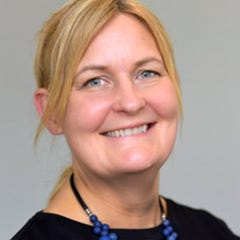 Professor
Lund University
Malin Parmar is a Professor at Lund University, Sweden, where she focuses on bringing new cell-based therapies to the clinic to treat Parkinson's disease by investigating cell fate specification in the developing brain and applying the findings to stem cells. Her group also develops technologies for direct neural conversion to generate midbrain dopamine neurons, and their current focus is to learn how to direct and efficiently drive controlled differentiation of human stem cells into subtype-specific neurons.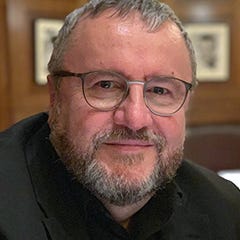 Professor
University College London and University of California
Peter Coffey founded the London Project to Cure Blindness in 2007 to bring stem cell therapy for retinal diseases to the clinic. His work using iPSC-derived RPE cells to halt visual deterioration from age-related eye diseases recently resulted in the first clinical stem cell trials to attempt to treat blindness. Peter Coffey is also currently a professor at UCSB's Neuroscience Research Institute and co-director of the campus's Center for Stem Cell Biology & Engineering.