The liver is a vital organ involved in a wide range of processes such as detoxification, protein synthesis, metabolism, and hormone production. Despite an astounding regenerative capacity in vivo, expansion of liver cells in vitro has remained a challenge. Growth of the hepatic epithelium as organoids provides researchers with a stable population of liver cells for research in a variety of fields including liver biology, disease modeling and toxicity screening.
Explore the resources below for information on the expansion and maintenance of hepatic epithelial cells as organoids.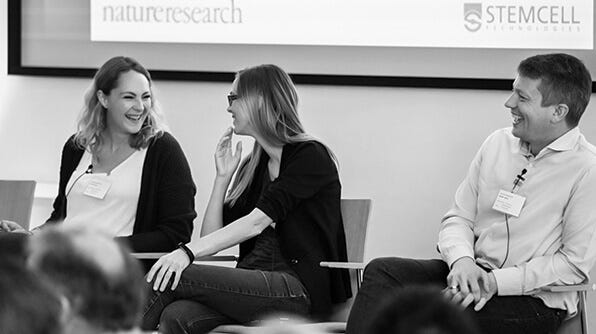 Featured
Global organoid experts gathered in London, UK to discuss the current state of the technology, protocol standardization, translation into patient care, nomenclature, and understanding what questions a given organoid culture can and can't answer.
Read Now >
Luigi Aloia, PhD
Luigi Aloia, Ph.D., Postdoctoral Fellow, The Gurdon Institute, University of Cambridge
Epithelial Cell Biology, Organoids
Meritxell Huch, PhD
Meritxell Huch, Ph.D., Principal Investigator, Wellcome Trust/ CRUK Gurdon Institute
Disease Modeling, Epithelial Cell Biology