Enhances proliferation and differentiation of endothelial, epithelial, mesenchymal, and oligodendrocyte cells
Overview
Hydrocortisone is a glucocorticoid hormone with anti-inflammatory and immunosuppressive effects (Kang et al.; Langhoff & Ladefoged). It is also commonly used as a supplement for endothelial, epithelial, mesenchymal, or oligodendrocyte cell culture media, as it supports growth and differentiation. This product is supplied as the sodium salt of hydrocortisone 21-hemisuccinate, which is a more water-soluble form of hydrocortisone.
Hydrocortisone is required as a supplement in MyeloCult™ H5100 (Human; Catalog #05150) and MyeloCult™ M5300 (Mouse; Catalog #05350), for long-term cultures and the long-term culture-initiating cell (LTC-IC) assay. For complete instructions, refer to the Technical Manual for Human or Mouse LTC-IC Assays, available at
www.stemcell.com
or contact us to request a copy.
MAINTENANCE AND SELF-RENEWAL
· Enhances proliferation and self-renewal of limbal stem cells in explant cultures (Yu et al.).
· Supports long-term growth of immature human myeloid cells in culture (Salahuddin et al.).
· Increases the activity of glucose 6-phosphate dehydrogenase in mouse mammary epithelial cells in culture in the presence of insulin (Oka & Perry).
DIFFERENTIATION
· With ATRA, EGF, KGF, and HGF, promotes epithelial differentiation of adipose-derived stem cells (Li et al.).
· Promotes differentiation of mouse embryonic stem (ES) cell-derived definitive endoderm toward lung alveolar epithelial cells (Mokhber Dezfouli et al.).
IMMUNOLOGY
· Inhibits the bioactivity of the proinflammatory cytokine interleukin 6 (IC₅₀ = 6.7 mM; Kang et al.).
·Suppresses the activity on phytohemagglutinin (PHA)-stimulated lymphocytes in vitro (Langhoff & Ladefoged).
Alternative Names
Cortisol 21-hemisuccinate; Hydrocortisone sodium succinate; ST51037292; U-4905
Cell Type
Endothelial Cells, Lymphocytes, Mammary Cells, Mesenchymal Stem and Progenitor Cells, Myeloid Cells
Species
Human, Mouse, Rat, Non-Human Primate, Other
Application
Differentiation, Maintenance
Area of Interest
Endothelial Cell Biology, Epithelial Cell Biology, Immunology
Chemical Formula
C₂₅H₃₃O₈ • Na
Molecular Weight
484.5 g/mol
Scientific Resources
Product Documentation
Find supporting information and directions for use in the Product Information Sheet or explore additional protocols below.
Document Type
Product Name
Catalog #
Lot #
Language
Educational Materials
(3)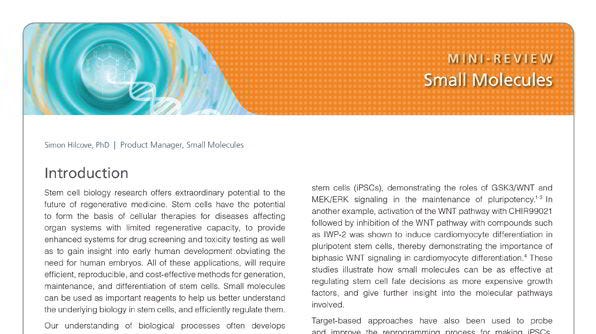 Mini Review
Product Applications
This product is designed for use in the following research area(s) as part of the highlighted workflow stage(s). Explore these workflows to learn more about the other products we offer to support each research area.
Data and Publications
Publications
(1)
Restraining Lysosomal Activity Preserves Hematopoietic Stem Cell Quiescence and Potency.
Cell stem cell 2020
Abstract
Quiescence is a fundamental property that maintains hematopoietic stem cell (HSC) potency throughout life. Quiescent HSCs are thought to rely on glycolysis for their energy, but the overall metabolic properties of HSCs remain elusive. Using combined approaches, including single-cell RNA sequencing (RNA-seq), we show that mitochondrial membrane potential (MMP) distinguishes quiescent from cycling-primed HSCs. We found that primed, but not quiescent, HSCs relied readily on glycolysis. Notably, in vivo inhibition of glycolysis enhanced the competitive repopulation ability of primed HSCs. We further show that HSC quiescence is maintained by an abundance of large lysosomes. Repression of lysosomal activation in HSCs led to further enlargement of lysosomes while suppressing glucose uptake. This also induced increased lysosomal sequestration of mitochondria and enhanced the competitive repopulation ability of primed HSCs by over 90-fold in vivo. These findings show that restraining lysosomal activity preserves HSC quiescence and potency and may be therapeutically relevant.
Quality Statement:

PRODUCTS ARE FOR RESEARCH USE ONLY AND NOT INTENDED FOR HUMAN OR ANIMAL DIAGNOSTIC OR THERAPEUTIC USES UNLESS OTHERWISE STATED. FOR ADDITIONAL INFORMATION ON QUALITY AT STEMCELL, REFER TO WWW.STEMCELL.COM/COMPLIANCE.