Overview
TeSR™-E8™ is a feeder-free, xeno-free culture medium for human embryonic stem (ES) cells and human induced pluripotent stem (iPS) cells. It is based on the E8 formulation developed by the laboratory of Dr. James Thomson (University of Wisconsin-Madison), the lead research group behind the design of mTeSR™1, the most widely-published feeder-free culture medium for pluripotent stem cells.

Like mTeSR™1, TeSR™-E8™ medium is made with the highest level of quality and care. It contains only the essential components required for maintenance of ES and iPS cells, providing a simpler medium for the culture of pluripotent stem cells. TeSR™-E8™ can be used with Corning® Matrigel® hESC-qualified matrix, or, for a completely xeno-free system, Vitronectin XF™ .
Advantages:
Simplified, low-protein formulation based on the popular mTeSR™ 1 medium for maintaining human ES and iPS cells
Components:
TeSR™-E8™ Basal Medium, 474 mL
TeSR™-E8™ 20X Supplement, 25 mL
TeSR™-E8™ 500X Supplement, 1 mL
Subtype:
Specialized Media
Cell Type:
Pluripotent Stem Cells
Application:
Cell Culture; Expansion; Maintenance
Area of Interest:
Stem Cell Biology
Formulation:
Serum-Free; Defined
Scientific Resources
Product Documentation
Document Type
Product Name
Catalog #
Lot #
Language
Educational Materials
(12)
Product Applications
This product is designed for use in the following research area(s) as part of the highlighted workflow stage(s). Explore these workflows to learn more about the other products we offer to support each research area.
Research Area
Workflow Stages for
Data and Publications
Data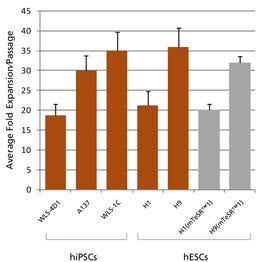 Figure 1. High Expansion Rates are Observed in TeSR™-E8™ Cultures
Graph shows the average fold expansion per passage +/- SEM obtained for human ES and iPS cells cultured in TeSR™-E8™ with Corning® Matrigel® over 10 passages (orange). Representative data is also shown for human ES cells cultured in mTeSR™1 using a similar protocol for comparison (Gray). Expansion was determined by enumerating the cell aggregates obtained at harvest and dividing by the number of cell aggregates seeded. Note that this data is representative of cultures passaged after 6-7 days in culture, lower expansion should be expected if using shorter culture times.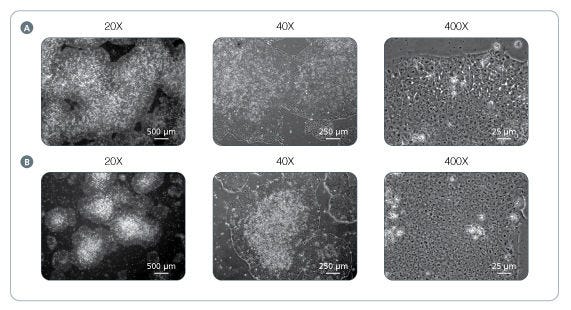 Figure 2. Normal Human ES and iPS Cell Morphology is Observed in TeSR™-E8™ Cultures
Undifferentiated human ES (H1) and iPS (A13700) cells cultured on Corning® Matrigel® Matrix in TeSR™-E8™ retain the prominent nucleoli and high nuclear-to-cytoplasm ratio characteristic of this cell type. Densely packed cells and multi-layering are prominent when cells are ready to be passaged.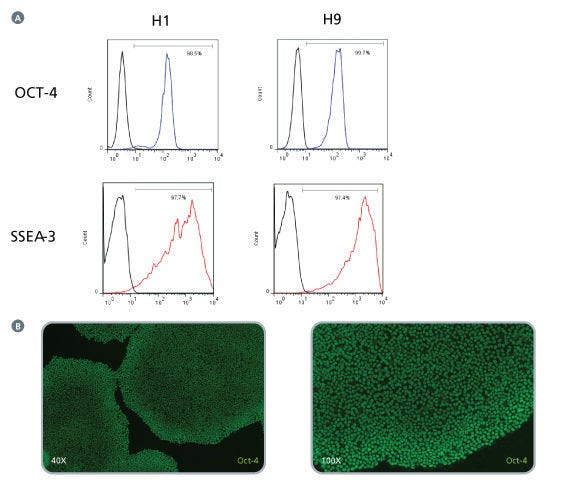 Figure 3. Cells Cultured in TeSR™-E8™ Medium Express Undifferentiated Cell Markers
(A) Histogram analysis for H1 and H9 human ES cells characterized using FACS for undifferentiated cell markers (SSEA3 and OCT4) after 10 passages in TeSR™-E8™ (blue = sample, black = secondary antibody only). (B) H1 cells cultured in TeSR™-E8™ medium were characterized by OCT4 immunostaining after 18 passages.

Figure 4. Uniformly-Sized Embryoid Bodies Differentiated from Cells Cultured in TeSR™-E8™
(A) H1 cells cultured using TeSR™-E8™ on Corning® Matrigel® were dissociated to single cells using standard techniques, then placed in an AggreWell™ 400 plate containing AggreWell™ medium and 10 µM Y-27632 for 24 hours, (B) after which they were transferred to an ultra low-adherence (ULA) plate for inspection.
STEMCELL TECHNOLOGIES INC.'S QUALITY MANAGEMENT SYSTEM IS CERTIFIED TO ISO 13485. PRODUCTS ARE FOR RESEARCH USE ONLY AND NOT INTENDED FOR HUMAN OR ANIMAL DIAGNOSTIC OR THERAPEUTIC USES UNLESS OTHERWISE STATED.