Adoptive T cell therapy has brought excitement to immuno-oncology research and hope to cancer patients who are out of treatment options. The most popular form of T cell for therapy are chimeric antigen receptor (CAR) T cells. These cells are engineered to express a synthetic transmembrane receptors containing the variable domain of an antibody to redirect their specificity to recognize and eliminate cancer cells upon infusion in patients.
Below is a collection of scientific resources for your T cell therapy research.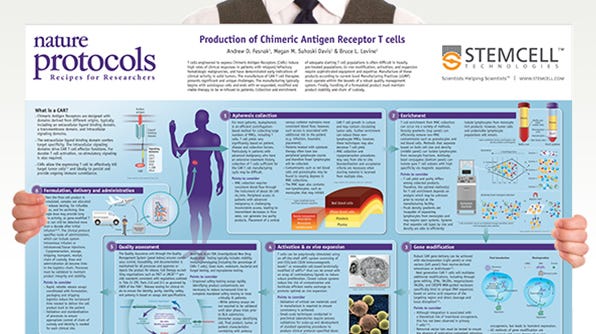 Featured
This free Nature Protocols Wallchart summarizes the processes involved in producing CAR T cells for therapy.
Get Your Free Copy >