Overview
TeSR™-E7™ is a xeno-free and defined reprogramming culture medium optimized for the generation of human iPS cells without the use of feeders. It is based on the E7 formulation published by the laboratory of Dr. James Thomson (University of Wisconsin-Madison).
Advantages:
• Pre-screened components ensure high quality iPS cell colony morphology for easy identification and improved manual selection
• Reduced differentiation and fibroblast growth enables rapid establishment of homogeneous iPS cell cultures
• Feeder-free, defined formulation facilitates reproducibly efficient human iPS cell generation
Components:
TeSR™-E7™ (Catalog #05910)

TeSR™-E7™ Basal Medium (Catalog #05911)

TeSR™-E7™ 20X Supplement (Catalog #05912)

TeSR™-E7™ 500X Supplement (Catalog #05913)
Subtype:
Specialized Media
Cell Type:
Pluripotent Stem Cells
Application:
Cell Culture; Reprogramming
Area of Interest:
Stem Cell Biology
Formulation:
Serum-Free; Defined; Xeno-Free
Technical Resources
Product Documentation
Document Type
Product Name
Catalog #
Lot #
Language
Educational Materials
(6)
Product Applications
This product is designed for use in the following research area(s) as part of the highlighted workflow stage(s). Explore these workflows to learn more about the other products we offer to support each research area.
Research Area
Workflow Stages for
Data and Publications
Data

Figure 1. Schematic of Reprogramming Timeline
TeSR™-E7™ can be used during the entire induction phase of reprogramming (day 3 to 25+). Following reprogramming, iPS cell colonies can be isolated and propogated in feeder-free maintenance systems (eg. mTeSR™1 or TeSR™-E8™ media on Corning® Matrigel® or Vitronectin XF™ matrices).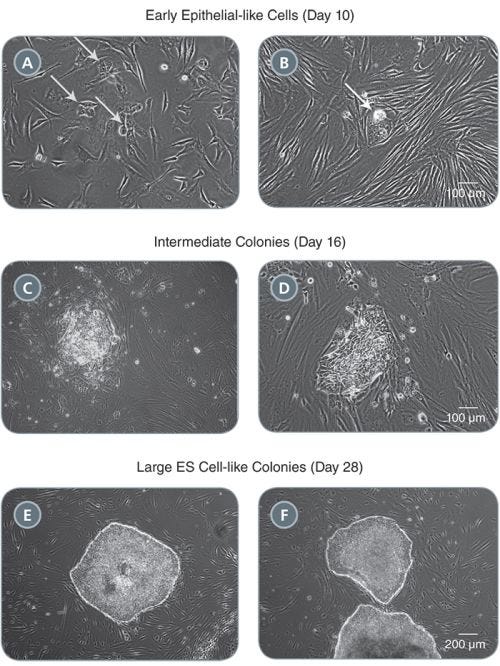 Figure 2. Morphology of Representative iPS Cell Colonies Arising During the Induction Period in TeSR™-E7™
(A-B) Small clusters of colonies with an epithelial-like morphology will appear by one to two weeks following induction (see arrows). (C-D) These clusters expand into pre-iPS cell colonies by two to three weeks. (E-F) Larger ES cell-like colonies are clearly identifiable by three to four weeks. Representative colonies from adult human fibroblasts reprogrammed with episomal vectors containing OCT-4, SOX2, KLF-4, and L-MYC are shown.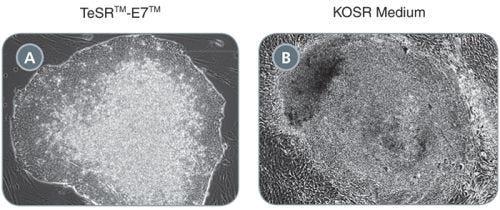 Figure 3. Comparison of Primary iPS Cell Colonies Derived Using TeSR™-E7™ and KOSR-Based Medium
(A) TeSR™-E7™ generates colonies with defined borders and less overgrowth of background fibroblasts compared to (B) KOSR-based iPS cell induction medium. Representative colonies from adult human fibroblasts reprogrammed with episomal vectors containing OCT-4, SOX2, KLF-4, and L-MYC are shown.

Figure 4. Comparison of Primary iPS Cell Colonies Derived Using TeSR™-E7™ with Qualified vs Unqualified bFGF
(A) TeSR™-E7™ yields easily recognizable iPS cell colonies with defined borders. (B) Unqualified components can result in colonies that have poorly defined edges and higher levels of differentiation. Representative colonies from adult human fibroblasts reprogrammed with episomal vectors containing OCT-4, SOX2, KLF-4, and L-MYC are shown.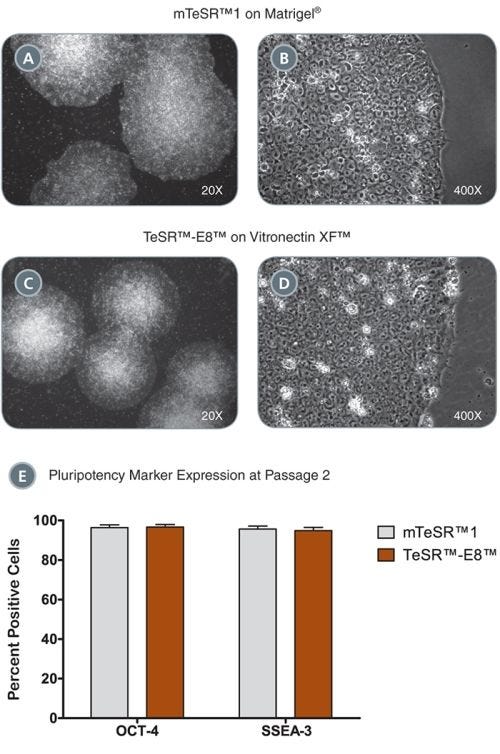 Figure 5. iPS Colonies Expanded in mTeSR™ or TeSR™-E8™
(A - D) iPS cell colonies generated in TeSR™-E7™ and expanded in either mTeSR™1 on Corning® Matrigel® (A-B) or TeSR™-E8™ on Vitronectin XF™ (C, D) exhibit classic ES cell morphology with dense colony centers, defined borders, prominent nucleoli and high nuclear-to-cytoplasmic ratios. (E) iPS cells express high levels of pluripotency markers after just two passages in either mTeSR™1 or TeSR™-E8™ as demonstrated by OCT-4 and SSEA-3 flow cytometry analysis. Data are expressed as mean ± SEM, n = 4.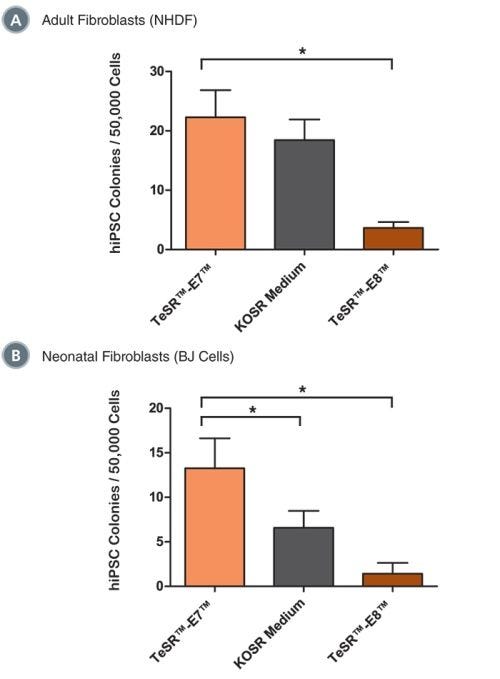 Figure 6. TeSR™-E7™ Supports Reprogramming of Human Cell Types Including Adult Dermal Fibroblasts and Neonatal Fibroblasts
Reprogramming of (A) adult normal human dermal fibroblasts (NHDF, 33 year-old female) and (B) neonatal foreskin fibroblasts (BJ cells) with episomal reprogramming vectors are shown. TeSR™-E7™ demonstrated similar (in NHDF) or greater (in BJ cells) reprogramming efficiencies compared to KOSR-based iPS cell induction medium. TeSR™-E7™ demonstrated higher reprogramming efficiencies compared to TeSR™-E8™. Data are expressed as mean ± SEM, n ≥ 6, * p ≤ 0.05.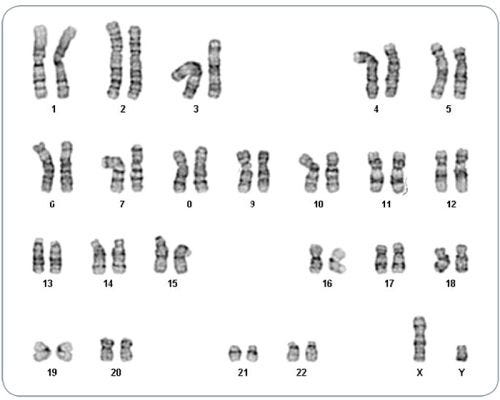 Figure 7. iPS Cells Derived in TeSR™-E7™ Display Normal Karyotype
iPS cell lines were generated in TeSR™-E7™ medium, maintained in mTeSR™1 or TeSR™-E8™ media for a minimum of 5 passages and karyotyped by G-banding karyotype analysis. Three iPS cell lines were analyzed and all demonstrated a normal karyotype; a representative karyogram is shown.
Figure 8. Directed Differentiation of iPS Cells to All Three Germ Layers
TeSR™-E7™-derived iPS cells were differentiated into all three germ layers. Endoderm specification was achieved using the STEMdiff™ Definitive Endoderm Kit, results demonstrated 93.6% SOX17 + CXCR4 + cells. Mesoderm specification was demonstrated using a STEMdiff™ APEL™ medium-based endothelial differentiation protocol, results demonstrated &ht;99% CD31 + cells (data not shown) and 84.8% VEGFR2 + CD105 + cells. Ectoderm specification was demonstrated using STEMdiff™ Neural Induction Medium, immunocytochemistry shows high levels of PAX6 staining with no detectable OCT-4 staining by day 9 of neural induction.
Publications
(2)
PloS one 2016 December
Multiple Sclerosis Patient-Specific Primary Neurons Differentiated from Urinary Renal Epithelial Cells via Induced Pluripotent Stem Cells.
Abstract
As multiple sclerosis research progresses, it is pertinent to continue to develop suitable paradigms to allow for ever more sophisticated investigations. Animal models of multiple sclerosis, despite their continuing contributions to the field, may not be the most prudent for every experiment. Indeed, such may be either insufficient to reflect the functional impact of human genetic variations or unsuitable for drug screenings. Thus, we have established a cell- and patient-specific paradigm to provide an in vitro model within which to perform future genetic investigations. Renal proximal tubule epithelial cells were isolated from multiple sclerosis patients' urine and transfected with pluripotency-inducing episomal factors. Subsequent induced pluripotent stem cells were formed into embryoid bodies selective for ectodermal lineage, resulting in neural tube-like rosettes and eventually neural progenitor cells. Differentiation of these precursors into primary neurons was achieved through a regimen of neurotrophic and other factors. These patient-specific primary neurons displayed typical morphology and functionality, also staining positive for mature neuronal markers. The development of such a non-invasive procedure devoid of permanent genetic manipulation during the course of differentiation, in the context of multiple sclerosis, provides an avenue for studies with a greater cell- and human-specific focus, specifically in the context of genetic contributions to neurodegeneration and drug discovery.
Scientific reports 2016 December
TGFβ signaling regulates the choice between pluripotent and neural fates during reprogramming of human urine derived cells.
Abstract
Human urine cells (HUCs) can be reprogrammed into neural progenitor cells (NPCs) or induced pluripotent stem cells (iPSCs) with defined factors and a small molecule cocktail, but the underlying fate choice remains unresolved. Here, through sequential removal of individual compound from small molecule cocktail, we showed that A8301, a TGFβ signaling inhibitor, is sufficient to switch the cell fate from iPSCs into NPCs in OSKM-mediated HUCs reprogramming. However, TGFβ exposure at early stage inhibits HUCs reprogramming by promoting EMT. Base on these data, we developed an optimized approach for generation of NPCs or iPSCs from HUCs with significantly improved efficiency by regulating TGFβ activity at different reprogramming stages. This approach provides a simplified and improved way for HUCs reprogramming, thus would be valuable for banking human iPSCs or NPCs from people with different genetic background.
STEMCELL TECHNOLOGIES INC.'S QUALITY MANAGEMENT SYSTEM IS CERTIFIED TO ISO 13485. PRODUCTS ARE FOR RESEARCH USE ONLY AND NOT INTENDED FOR HUMAN OR ANIMAL DIAGNOSTIC OR THERAPEUTIC USES UNLESS OTHERWISE STATED.