To model the in vivo human airway, specialized in vitro cell culture techniques have been developed to recapitulate the morphological and functional characteristics of the pseudostratified epithelium, at either the air-liquid interface or as airway organoids.
Below is a collection of resources to help you set up your culture system.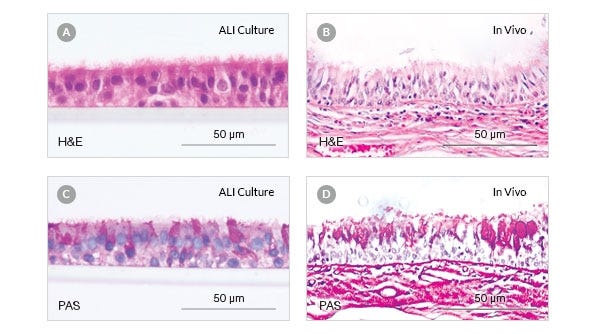 Featured
The epithelial lining of the tracheobronchial region of the human respiratory tract is classified as a pseudostratified, ciliated, columnar epithelium. Three cell types predominate in this region: ciliated cells, secretory cells (primarily mucus-secreting goblet cells) and basal cells.
Read More >