p38 MAP kinase (MAPK) inhibitor
Overview
LY2228820 is a trisubstituted imidazole derivative and a potent inhibitor of the α- and β-isoforms of p38 MAP kinase (MAPK) in vitro (IC₅₀ = 5.3 and 3.2 nM, respectively) with anti-inflammatory and anti-neoplastic activities (Campbell et al.). This product is supplied as the dimesylate salt of the molecule.


MAINTENANCE AND SELF-RENEWAL
· Combined with other small molecule inhibitors such as Rapamycin (Catalog #73362) and SR1 (Catalog #72342; Li et al.) or SB203580 (Catalog #72222), Vx702, and BIRB-796 (Catalog #72682), enhances the self-renewal of cord blood-derived hematopoietic stem cells (Baudet et al.).

CANCER RESEARCH
· By inhibiting p38 MAPK, which is highly expressed in human cancers, LY2228820 is potent and selective at inhibiting tumor growth in animal models of a variety of human cancers (Campbell et al.).
Alternative Names
Ralimetinib Mesylate; LSN2322600
Cell Type
Cancer Cells and Cell Lines, Hematopoietic Stem and Progenitor Cells
Species
Human, Mouse, Rat, Non-Human Primate, Other
Area of Interest
Cancer, Stem Cell Biology
Chemical Formula
C₂₄H₂₉FN₆ • 2CH₃SO₃H
Molecular Weight
612.7 g/mol
Scientific Resources
Product Documentation
Find supporting information and directions for use in the Product Information Sheet or explore additional protocols below.
Document Type
Product Name
Catalog #
Lot #
Language
Educational Materials
(3)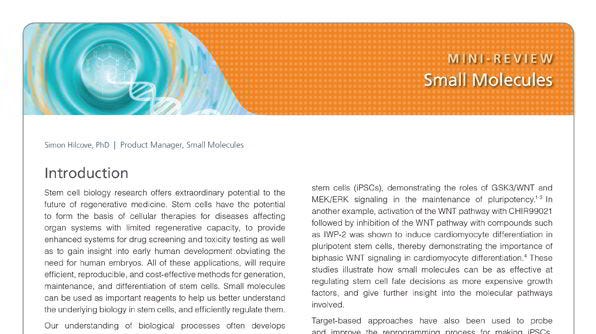 Mini Review
Product Applications
This product is designed for use in the following research area(s) as part of the highlighted workflow stage(s). Explore these workflows to learn more about the other products we offer to support each research area.
Quality Statement:

PRODUCTS ARE FOR RESEARCH USE ONLY AND NOT INTENDED FOR HUMAN OR ANIMAL DIAGNOSTIC OR THERAPEUTIC USES UNLESS OTHERWISE STATED. FOR ADDITIONAL INFORMATION ON QUALITY AT STEMCELL, REFER TO WWW.STEMCELL.COM/COMPLIANCE.