Preventing Cell Peeling During Osteogenic Differentiation of Mesenchymal Stromal Cells
Technical tip from our dedicated team of Product and Scientific Support specialists
The International Society for Cell Therapy (ISCT) has outlined a basic set of criteria for cultured mesenchymal stromal cells (MSCs; also known as mesenchymal stem cells).1 Among these is the in vitro capacity for trilineage differentiation into osteogenic, adipogenic, and chondrogenic lineages.
To assess for osteogenic differentiation potential, STEMCELL Technologies offers two different kits, one for human MSCs and one for mouse MSCs:
To initiate osteogenic differentiation, MSCs should be cultured until cells are approximately 95 - 98% confluent. Occasionally, when the differentiation is too strong with heavy deposits of bone mineral in over-confluent cultures, cells may start to retract and peel off from the cultureware. Below are some tips to help you overcome this issue:
Prior to seeding the cells for differentiation, coat the plate with collagen or other substrate.
When performing medium changes, be as gentle as possible. Avoid "poking" the cultures with the pipette tip, as it may cause rips in the culture that will lead to peeling.
Although full differentiation and maturation of osteogenic cells take approximately 14-21 days to complete, periodically observe and assess differentiation using a phase contrast microscope and stain accordingly. Cultures can be fixed and osteogenic differentiation can be assessed by staining to detect alkaline phosphatase (ALP; an enzyme upregulated in osteoblasts) activity, von Kossa staining (detection of mineralization), or by using Alizarin red (calcium staining).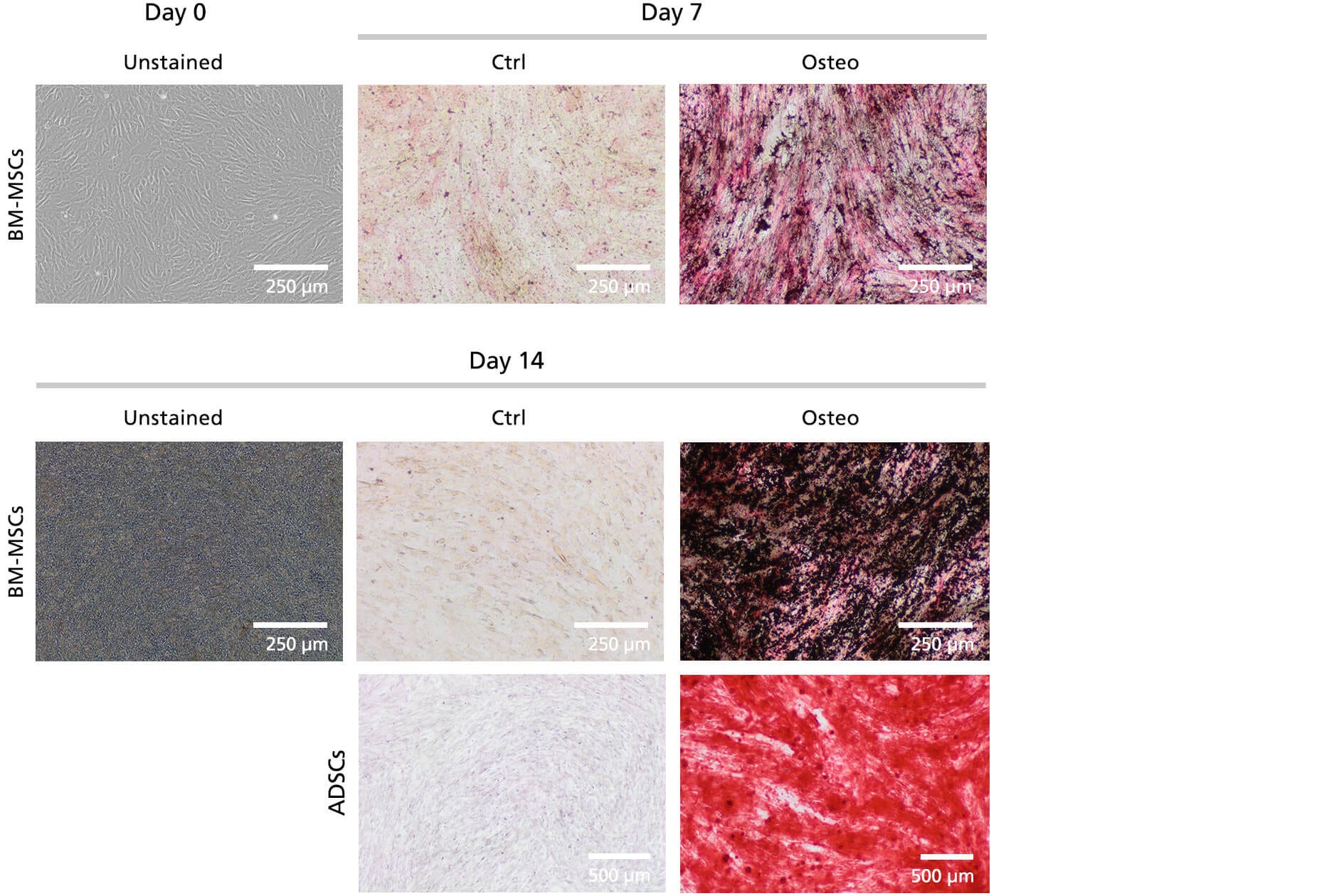 Figure 1. Human BM-Derived MSCs and ADSCs Expanded in MesenCult™-ACF Plus Medium and Differentiated Using MesenCult™ Osteogenic Differentiation Kit (Human)
Human MSCs were treated with MesenCult™ Osteogenic Differentiation Kit (Human) for up to 14 days. Cells were stained at day 7 and day 14 for osteogenic differentiation. Differentiated (Osteo) or control undifferentiated (Ctrl) BM-MSCs were stained with ALP/von Kossa and ADSCs were stained with Alizarin Red.
Figure 2. Mouse MSCs Expanded in MesenCult™ Expansion Kit (Mouse) With or Without MesenPure™ and Differentiated for 14 Days Using MesenCult™ Osteogenic Stimulatory Kit (Mouse)
Mouse MSCs from bone marrow, compact bone, adipose tissue, and MEFs were expanded for up to 6 passages and were osteo-differentiated at passages 2, 4, or 6. The cells were then stained with ALP/von Kossa following a 14-day osteogenic differentiation period.
References
Dominici M, Le Blanc K, Mueller I et al. Minimal criteria for defining multipotent mesenchymal stem cells. The International Society for Cellular Therapy position statement. Cytotherapy. 8(4):315-7 (2006)
Request Pricing
Thank you for your interest in this product. Please provide us with your contact information and your local representative will contact you with a customized quote. Where appropriate, they can also assist you with a(n):
Estimated delivery time for your area
Product sample or exclusive offer
In-lab demonstration
By submitting this form, you are providing your consent to STEMCELL Technologies Canada Inc. and its subsidiaries and affiliates ("STEMCELL") to collect and use your information, and send you newsletters and emails in accordance with our
privacy policy
. Please
contact us
with any questions that you may have. You can unsubscribe or change your
email preferences
at any time.