Cancer research is a complex, multifaceted field, in which researchers are studying a range of cancer types and applications, from solid tumors to blood cancers to immuno-oncology.
Below is a collection of resources to help you with your cancer research.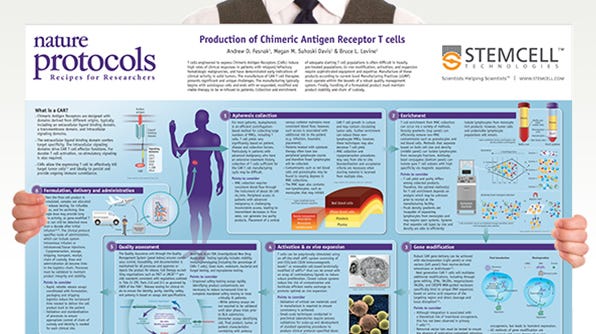 Featured
This free Nature Protocols Wallchart summarizes the processes involved in producing CAR T cells for therapy.
Get Your Free Copy >