A non-integrating, self-replicating RNA reprogramming vector for generating iPS cells
Request Pricing
Thank you for your interest in this product. Please provide us with your contact information and your local representative will contact you with a customized quote. Where appropriate, they can also assist you with a(n):
Estimated delivery time for your area
Product sample or exclusive offer
In-lab demonstration
By submitting this form, you are providing your consent to STEMCELL Technologies Canada Inc. and its subsidiaries and affiliates ("STEMCELL") to collect and use your information, and send you newsletters and emails in accordance with our
privacy policy
. Please
contact us
with any questions that you may have. You can unsubscribe or change your
email preferences
at any time.
Products for Your Protocol
Puromycin

Antibiotic; Protein synthesis inhibitor
Overview
ReproRNA™-OKSGM is a single-stranded RNA replicon vector that contains five reprogramming factors: OCT4, KLF-4, SOX2, GLIS1, and c-MYC, as well as a puromycin-resistance gene (Figure 1). This RNA vector reprograms somatic cells, such as fibroblasts, into induced pluripotent stem (iPS) cells with high efficiency and only requires a single transfection step (Figure 2). When used together with ReproTeSR™ reprogramming medium, the generation of iPS cell colonies can be achieved under feeder-free conditions with superior colony morphology and similar reprogramming efficiency to feeder-based systems (Figures 3 - 4). ReproRNA™-derived iPS cell colonies also express markers of undifferentiated cells and retain a normal karyotype (Figures 5-6). Subsequently, iPS cells generated with ReproRNA™-OKSGM can be maintained in TeSR™ maintenance media (mTeSR™1, TeSR™2, or TeSR™-E8™) and further differentiated into cells of all three germ layers (Figure 7).
Cell Type
Pluripotent Stem Cells
Application
Cell Culture, Reprogramming
Area of Interest
Stem Cell Biology
Data Figures

Figure 1. Schematic of ReproRNA™-OKSGM, a Single‑Stranded RNA Replicon Vector

Figure 2. Schematic of Reprogramming Timeline with ReproRNA™-OKSGM
Somatic cells are transfected with ReproRNA™-OKSGM at day 0, and cultured in Advanced DMEM (AdvDMEM) with puromycin. After 6 days of puromycin selection post-transfection, cells are cultured in ReproTeSR™ for the remainder of the reprogramming induction phase until iPS cell colonies emerge. B18R recombinant protein is also added during the first 2 weeks after transfection to inhibit the interferon response and increase cell viability. Typically, by day 20, iPS cell colonies are large enough to be isolated and propagated in TeSR™ media. *TeSR™ = TeSR™ family media (mTeSR™1, TeSR™2, TeSR™-E8™).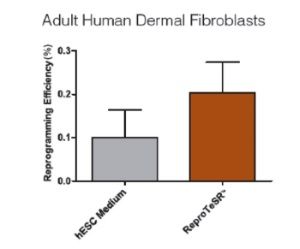 Figure 3. ReproRNA™-OKSGM Vector Efficiently Reprograms Fibroblasts
Dermal fibroblasts were transfected with the ReproRNA™-OKSGM vector and reprogrammed under feeder-dependent (standard KOSR-containing hES cell medium on irradiated mouse embryonic fibroblasts (iMEFs)) or feeder-independent conditions (ReproTeSR™ on Corning® Matrigel®). Fibroblasts (passage 4) were reprogrammed with average efficiencies of 0.10 ± 0.03% (hES cell medium) and 0.20 ± 0.01% (ReproTeSR™). Reprogramming efficiency of fibroblasts with ReproRNA™ and ReproTeSR™ is comparable to that reported with Sendai virus.¹ (n ≥ 6; Data shown are mean ± SEM).

Figure 4. Feeder-Free Reprogramming with ReproRNA™-OKSGM Vector and ReproTeSR™ Generates iPS Cell Colonies with Superior Colony Morphology
Representative images of iPS cell colonies were generated using ReproRNA™‑OKSGM and cultured in (A) standard hES cell medium on irradiated mouse embryonic fibroblasts (iMEFs) or (B) ReproTeSR™ on Corning® Matrigel®. iPS cell colonies derived using ReproTeSR™ exhibit more defined borders, compact morphology, and reduced differentiation as compared to the ES cell medium.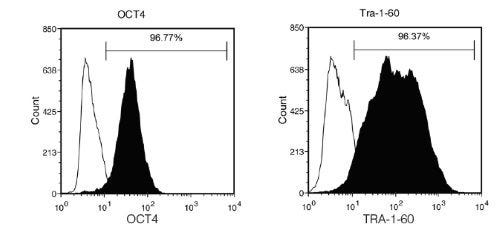 Figure 5. Human iPS Cells Generated with ReproRNA™-OKSGM Express Undifferentiated Cell Markers
Human iPS cells generated with ReproRNA™-OKSGM display high expression of undifferentiated cell markers (OCT4 and TRA-1-60) as shown by flow cytometry analysis after 12 passages in mTeSR™1. (Filled histogram = sample, hollow histogram = secondary antibody only).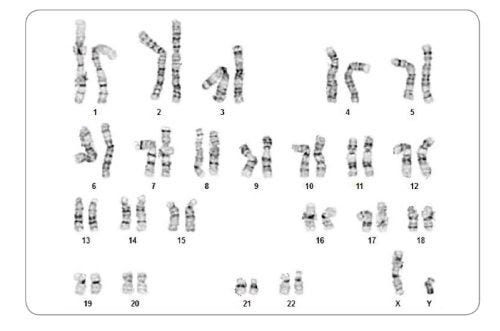 Figure 6. iPS Cells Derived Using ReproRNA™-OKSGM Display a Normal Karyotype
Karyogram of iPS cells derived with ReproRNA™-OKSGM and cultured in mTeSR™1 for 8 passages shows that a normal karyotype is retained.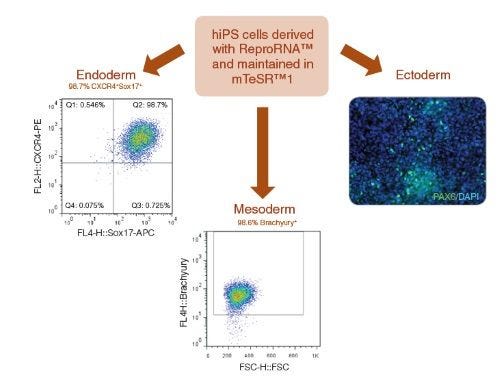 Figure 7. ReproRNA™-OKSGM Derived iPS Cells Have the Capacity to Differentiate to Cells of the Three Germ Layers
Human iPS cells derived with ReproRNA™-OKSGM and maintained in mTeSR™1 for 7 passages were differentiated into cells of the three germ layers. Endoderm specification was achieved using the STEMdiff™ Definitive Endoderm Kit and flow cytometry analysis shows a high percentage of cells (98.7%) positive for endoderm markers (CXCR4+SOX17+). Mesoderm induction was achieved with STEMdiff™ Mesoderm Induction Medium as shown by the high percentage of cells (98.6%) expressing Brachyury (T). Ectoderm specification was demonstrated using STEMdiff™ Neural Induction Medium. CNS-enriched NPC cultures expressing PAX6 (green) and stained with DAPI (blue) are shown.
Protocols and Documentation
Find supporting information and directions for use in the Product Information Sheet or explore additional protocols below.
Document Type
Product Name
Catalog #
Lot #
Language
Applications
This product is designed for use in the following research area(s) as part of the highlighted workflow stage(s). Explore these workflows to learn more about the other products we offer to support each research area.
Resources and Publications
Educational Materials
(4)
Quality Statement:

PRODUCTS ARE FOR RESEARCH USE ONLY AND NOT INTENDED FOR HUMAN OR ANIMAL DIAGNOSTIC OR THERAPEUTIC USES UNLESS OTHERWISE STATED. FOR ADDITIONAL INFORMATION ON QUALITY AT STEMCELL, REFER TO WWW.STEMCELL.COM/COMPLIANCE.