ArciTect™ T7 Endonuclease I Kit
For estimation of CRISPR-Cas9 genome editing efficiency
Request Pricing
Thank you for your interest in this product. Please provide us with your contact information and your local representative will contact you with a customized quote. Where appropriate, they can also assist you with a(n):
Estimated delivery time for your area
Product sample or exclusive offer
In-lab demonstration
By submitting this form, you are providing your consent to STEMCELL Technologies Canada Inc. and its subsidiaries and affiliates ("STEMCELL") to collect and use your information, and send you newsletters and emails in accordance with our
privacy policy
. Please
contact us
with any questions that you may have. You can unsubscribe or change your
email preferences
at any time.
Products for Your Protocol
Overview
ArciTect™ T7 Endonuclease I is the preferred enzyme for detecting genome editing such as insertions or deletions (INDELs) generated by CRISPR-Cas9. ArciTect™ T7 Endonuclease I Kit is comprised of ArciTect™ T7 Endonuclease I and ArciTect™ T7 Endonuclease I Buffer (10X), which have been tested and validated for use with the ArciTect™ CRISPR-Cas9 genome editing system. ArciTect™ T7 Endonuclease I recognizes and cleaves mismatched DNA, cruciform DNA structures, Holliday structures or junctions, heteroduplex DNA, and, less efficiently, nicked double-stranded DNA. Since the cleavage efficiency is proportional to the number of INDELs created at a specific DNA target, ArciTect™ T7 Endonuclease I Kit is used to estimate gene-editing efficiency in a rapid and cost-effective manner.
Cell Type
Pluripotent Stem Cells
Area of Interest
Stem Cell Biology
Data Figures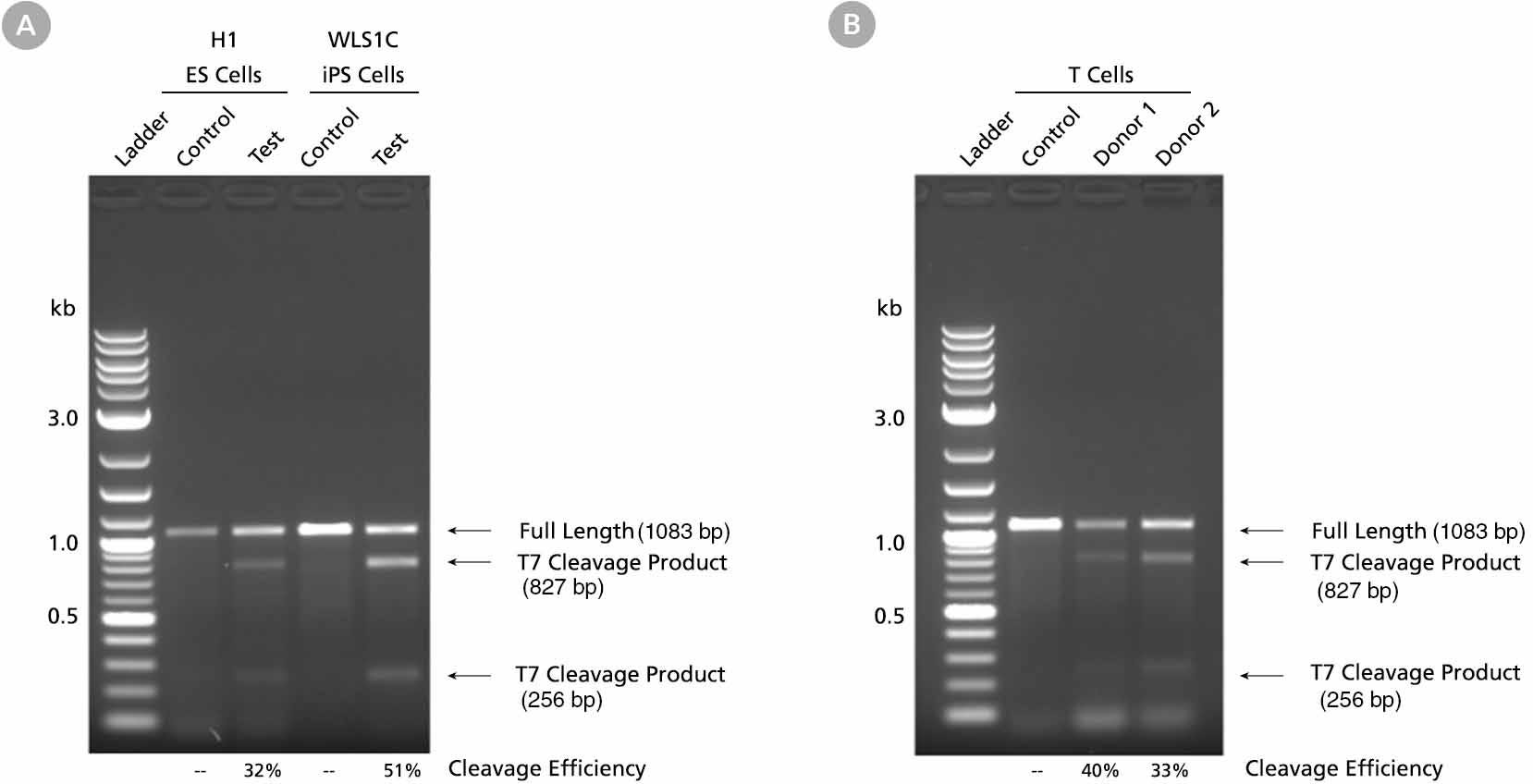 Figure 1. INDEL Detection by T7 Endonuclease I Assay
Human embryonic stem (ES) and induced pluripotent stem (iPS) cells (A) and T cells (B) were edited using ArciTect™ Cas9 Nuclease (Catalog #76002) and ArciTect™ Human HPRT Positive Control Kit (Catalog #76013), and INDEL formation was assessed using ArciTect™ T7 Endonuclease I Kit. Following CRISPR-mediated editing at the HPRT locus, genomic DNA was isolated and a 1 kb region surrounding the target site was amplified by PCR using ArciTect™ Human HPRT Primer Mix (included with Catalog #76013). PCR products were purified, then denatured, re annealed, and cut with ArciTect™ T7 Endonuclease I. Samples were resolved on a 1% agarose gel, and band intensities were determined using a ChemiDoc™ MP Imaging System (Bio-Rad). Relative intensities of the full length (1083 base pairs [bp]) and T7 cleavage product bands (827 and 256 bp) were used to calculate the cleavage efficiency (%). Control: Uncut PCR product (no T7 added); Test, Donor 1, and Donor 2: T7-digested PCR product.
Protocols and Documentation
Find supporting information and directions for use in the Product Information Sheet or explore additional protocols below.
Document Type
Product Name
Catalog #
Lot #
Language
Applications
This product is designed for use in the following research area(s) as part of the highlighted workflow stage(s). Explore these workflows to learn more about the other products we offer to support each research area.
Resources and Publications
Educational Materials
(5)
Legal Statement:

The purchase of the ArciTect™ products conveys to the purchaser the limited, non-transferable right to use, in accordance with applicable laws and regulations, such purchased products and any related material solely for research purposes only, not for any commercial purposes, with no warranty from the owner or assignee of the Patents, and with no liability to the owner or assignee of the Patents, or a director, trustee, officer, employee, agent, faculty, official investigator or student thereof. Distribution of ArciTect™ products is covered under at least US 8,697,359, US 8,771,945, US 8,795,965, US 8,865,406, US 8,871,445, US 8,889,356, US 8,889,418, US 8,895,308, US 8,906,616 and foreign equivalents ("Patents").

Quality Statement:

PRODUCTS ARE FOR RESEARCH USE ONLY AND NOT INTENDED FOR HUMAN OR ANIMAL DIAGNOSTIC OR THERAPEUTIC USES UNLESS OTHERWISE STATED. FOR ADDITIONAL INFORMATION ON QUALITY AT STEMCELL, REFER TO WWW.STEMCELL.COM/COMPLIANCE.