Course Overview
Virtual Training (Catalog #00261)
Learn to culture mouse intestinal organoids in a defined and serum-free medium from the convenience of your own lab. Gain access to lectures and step-by-step procedural videos where our scientists demonstrate the entire protocol for growing mouse intestinal organoids.
Participants Receive

Note: Additional materials and reagents are required to grow mouse intestinal organoids. Please see Product Information Sheet.



In-Person Training (Catalog #00262)
This course provides a comprehensive overview of the mouse intestinal organoid culture workflow. Learn to establish cultures from mouse small intestine and colon and how to maintain them in IntestiCult™ Organoid Growth Medium (Mouse). Participants will also gain experience with performing downstream assays.
Participants Receive
Course booklet and electronic versions of instructional material
Certificate following successful completion of the course
Lunch and refreshments on each day and dinner hosted on one of the evenings
Stem Cell Biology; Drug Discovery and Toxicity Testing; Epithelial Cell Biology
Online (Catalog #00261)

Canada:
STEMCELL Technologies
1618 Station Street
Vancouver, CA V6A 1B6

United Kingdom:
STEMCELL Technologies UK Ltd.
Building 7100, Cambridge Research Park,
Beach Drive, Waterbeach
Cambridge, UK, CB25 9TL
Speakers
Speakers will vary depending on location.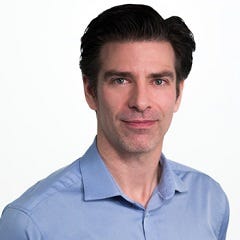 Ryan Conder, PhD
Senior Scientist and Team Lead of the Intestinal Group
STEMCELL Technologies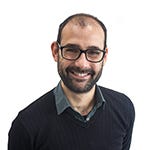 Salvatore Simmini, PhD
Scientist, Intestinal
STEMCELL Technologies
Course Agenda (Tentative)
Virtual Training (Catalog #00261)
Lecture 1: Introduction to Intestinal Organoid Culture

Lecture 2: Functional Applications of Intestinal Organoid Culture

Session 1:

Thaw cryopreserved intestinal organoids and culture in IntestiCult™ Organoid Growth Medium (Mouse)
Observe organoid morphology in culture after 3 hours, 1 day and 2 days

Session 2: Observe time course of organoid morphology in culture and discuss long-term maintenance

Session 3:

Evaluate optimal organoid morphology for passaging and cryopreservation.
Passage mouse intestinal organoids and discuss cryopreservation

Session 4: Observe organoid morphology one day after passaging
In-Person Training (Catalog #00262)
Day One
Welcome Presentation and Introductions

Lecture: Overview of Intestinal Organoid Culture

Practical Session: Mouse Intestinal Organoid Morphology Cultured in IntestiCult™ Organoid Growth Medium.

Observe time course of organoid morphology
Demonstration and hands-on practice with passaging mouse intestinal organoids

Practical Session: Mouse Crypt Isolation and Establishment of Organoid Culture from Small Intestine and Colon

Wrap Up and Q&A
Day Two
Lecture: Applications of Mouse Intestinal Organoids and Current Development

Practical Session: Mouse Intestinal Organoid Maintenance

Observe organoid cultures from day 1
Demonstration of cryopreservation and thawing of mouse intestinal organoids

Practical Session: Downstream Assays for Intestinal Organoids

Wrap Up:

Q&A
Quiz
Course Evaluation
Certificate Presentation
Scientific Resources
Product Documentation
Document Type
Product Name
Catalog #
Lot #
Language
Educational Materials
(5)