Standardization of the Hematopoietic Progenitor Assay Training Course
Two-day hands-on training on the CFU Assay for human cord blood and bone marrow samples
Note on COVID-19 restrictions:

STEMCELL Technologies is following local governmental advice and will not conduct in-person training events until it is safe to do so. We are continually monitoring the situation and hope to resume our hands-on offerings soon. In the meantime, we continue to support your training needs with live virtual and on-demand training courses. For our current course availability, please see our training schedule.
Overview
Cord Blood Banking; Drug Discovery and Toxicity Testing; Stem Cell Biology; Transplantation
Hematopoietic Stem and Progenitor Cells
Canada:
STEMCELL Technologies
1618 Station Street
Vancouver, CA V6A 1B6
United States:
New England Cord Blood Bank
500 Donald Lynch Blvd
Marlborough, MA
01752 United States
United Kingdom:
STEMCELL Technologies UK Ltd.
Building 7100, Cambridge Research Park,
Beach Drive, Waterbeach
Cambridge, UK, CB25 9TL
Germany:
Experimental Transfusion Medicine Dresden
c/o DRK Blutspendedienst Nord-Ost gGmbH
Blasewitzer Str. 68/70
01307 Dresden, Germany
Gain hands-on experience in the set-up, identification, and enumeration of hematopoietic progenitor cells using MethoCult™, the gold standard media for hematopoietic colony-forming unit (CFU) assays. Participants working with human cord blood, bone marrow, or mobilized peripheral blood samples will gain expertise in the enumeration of hematopoetic colonies through comparative counting exercises with the instructors. The STEMvision™ instrument designed specifically for the imaging and automated counting of colonies in CFU assays will be introduced.
Participants Will Receive
Course booklet and electronic versions of instructional material
Tote bag with sample-size products (where applicable)
Certificate following successful completion of the course
Lunch and refreshments on each day and dinner hosted on one of the evenings
Speakers
Speakers will vary depending on course topic, date, and location.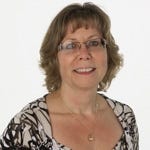 Jackie Damen, PhD
Scientific Director, Contract Assay Services
STEMCELL Technologies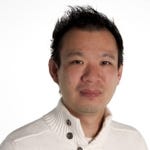 Raymond Lam
Manager, Scientific Knowledge Education & Product and Scientific Support
STEMCELL Technologies
Katharina Debowski, PhD
Field Applications Scientist
STEMCELL Technologies
Agenda
Note that each day will end at approximately 4:30 pm and the course dinner taking place on one of the evenings.
Day One
Welcome Presentation and Introductions

Lecture: Introduction to Hematopoiesis and the Colony-Forming Unit (CFU) Assay

Lecture 2: CFU Assay Set Up and Colony Identification

Practical Session 1 : CFU Assay Set Up Procedure

Incubator maintenance
Sample processing with ErythroClear™ Red Blood Cell Depletion Kit
CFU assay setup
Demo sample thawing and cell counting

Practical Session 2: Manual Colony Identification

Practical Session 3: Comparative Colony Counting

Wrap Up and Q&A
Day Two
Lecture: Standardization Tools for the Hematopoietic CFU Assay

Practical Session: Review of Manual Colony Identification Criteria and Comparative Counting

Practical Session: Review and Analysis of Group Comparative Counts

Lecture: Introduction to Automated and Standardized Colony Counting for the CFU Assay with STEMvision™

Practical Session: Operations of STEMvision™

Wrap up Session:

Q&A
Quiz
Course Evaluation
Certificate Presentation
Accommodation
Vancouver, CA
Boston, US
Cambridge, UK (Transport included from this location to and from training venue - Cambridge UK only)
Dresden, DE
Policy
Cancellation
A 90% refund will be issued if notification is received in writing more than 30 days in advance of the course start date. No refund will be given with less than 30 days' notice unless we are able to find another participant to fill the spot.


STEMCELL Technologies reserves the right to cancel the course if we do not receive a minimum number of registrations 30 days in advance of the start date. Should the course be cancelled, your payment will be refunded in full. We recommend that you purchase travel insurance with your flights to cover the possibility of the course being cancelled.


Scientific Resources
Educational Materials
(4)
Product Applications
This product is designed for use in the following research area(s) as part of the highlighted workflow stage(s). Explore these workflows to learn more about the other products we offer to support each research area.