Course Overview
Course Detail
Cord Blood Banking; Stem Cell Biology; Transplantation
Hematopoietic Stem and Progenitor Cells
STEMCELL Technologies
1618 Station Street
Vancouver, BC
V6A 1B6 Canada
STEMCELL Technologies UK Ltd.
Building 7100, Cambridge Research Park, Beach Drive, Waterbeach
Cambridge, UK, CB25 9TL

Experimental Transfusion Medicine Dresden
c/o DRK Blutspendedienst Nord-Ost gGmbH
Blasewitzer Str. 68/70
01307 Dresden, Germany
This two-day course focuses on human colony forming cells from hematopoietic samples. Gain hands-on experience in the set-up, identification and enumeration of hematopoietic progenitor cells using MethoCult™, the gold standard media formulation for hematopoietic colony-forming unit (CFU) assays. Receive personalized instruction on how to standardize the CFU assay and increase your proficiency and confidence in the CFU assay set up and colony identification. Participants will be introduced to STEMvision™, an instrument designed for imaging and automated counting of CFU colonies from various hematopoietic samples.
What Customers Will Receive
Course booklet and electronic versions of instructional material
Dinner with STEMCELL Technologies' experts on one of the evenings
Lunch and refreshments
Certificate upon successful completion of the training course
Overview of hematopoiesis and introduction to colony identification
Procedures for processing CB samples for CFU analysis
Overview of tools for CFU assay standardization
Detection and enumeration of progenitors in CB and BM for manual and automated systems
Set up the CFU assay using MethoCult™
Identify and enumerate hematopoietic colonies derived from CB and BM samples
Process CB and BM samples for the CFU assay
Participate in comparative counting exercise with instructors and course participants
Compare automated counting of CFU colonies from human hematopoietic progenitor cells with STEMvision™
Speakers
Guest Speaker - Dresden, Germany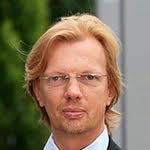 Torsten Tonn, MD
Chair of Transfusion Medicine at the Medical Faculty Carl Gustav Carus
Technical University Dresden
Prof. Dr. Torsten Tonn is the chair of Transfusion Medicine at the Medical Faculty Carl Gustav Carus Dresden. Prof. Tonn´s research focuses on facilitating cell-based therapies into clinical practice. He has more than 20 years of experience in the procurement, harvest and release testing of hematopoietic stem cells (HSCs). In addition, he pioneered the GMP compliant manufacturing and release testing of bone marrow stem cells for myocardial infarction, Streptamer-isolated CMV specific T cells for recurrent viremia post stem cell transplantation, and the first clinical trials using the natural killer cell line NK-92. Potency and release testing are crucial for safe and efficient cell therapies. For his lecture, Prof. Tonn will be speaking about the role of CFU assays as release criteria for HSCs grafts in blood stem cell transplantation.
.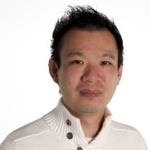 Raymond Lam
Manager, Scientific Knowledge
STEMCELL Technologies
Raymond Lam is the Manager of Scientific Knowledge, Europe at STEMCELL Technologies. Raymond joined STEMCELL in 2004 as a Quality Control Analyst, where he was responsible for testing of all finished products. He then transferred to the Product and Scientific Support department to directly respond to customer inquiries on protocol and products. In 2008, Raymond became a Field Applications Specialist, supporting customers in the field as well as conducting training and seminars at academic institutions. Within his current role, Raymond oversees the expansion and standardization of educational training programs globally for staff, customers, and distributors on STEMCELL Technologies' products and protocols.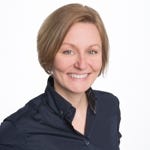 Katharina Debowski, PhD
Field Applications Scientist
STEMCELL Technologies
Dr. Katharina Debowski is a Field Applications Scientist for hematopoietic stem and progenitor cell (HSPC) biology at STEMCELL Technologies. She completed her studies in Germany where she obtained a Ph.D. in biochemistry and did her postdoctoral research at Research Center Jülich. Prior to joining STEMCELL Technologies, Dr. Debowski was a Scientist at the German Primate Center with the Stem Cell Biology Unit where her focus lied in the establishment, characterization, and genetic manipulation of non-human primate stem cells. In her current role, Dr. Debowski is responsible for delivering seminars within Europe and providing technical support in the field relating to STEMCELL's HSPC product portfolio.
Course Agenda (Tentative)
Day One
Welcome Presentation and Introductions

Lecture 1: Introduction to Hematopoiesis and the Colony Forming Unit (CFU) Assay

Lecture 2: CFU Assay Setup and Colony Identification

Practical Session 1 : CFU Assay Setup Procedure

Incubator maintenance
Sample processing with ErythroClear™ Red Blood Cell Depletion Kit
Cell counting
CFU assay setup

Practical Session 2: Manual Colony Identification for Human Samples

Practical Session 3: Comparative Colony Counting

Wrap Up and Q&A

Dinner with Course Trainers (Courtesy of STEMCELL Technologies)
Day Two
Guest Lecture by Prof. Dr. Torsten Tonn from Technical University Dresden (Dresden, Germany location only)

Lecture 3: Overview of Tools for CFU Assay Standardization and Insight on the CFU Assay from Global Proficiency Testing Programs

Practical Session 4: Review of Manual Colony Identification Criteria and Comparative Counting

Practical Session 5: Review and Analysis of Group Comparative Counts

Lecture 4: Introduction to Automated and Standardized Colony Counting for the CFU Assay with STEMvision™

Practical Session 6: Operations of STEMvision™

Wrap up Session:

Discussion
Quiz
Evaluation
Certificate Presentation
Accommodations
Dresden, DE
Vancouver, CA
Cambridge, UK
Holiday Inn Cambridge
Lakeview, Bridge Rd, Impington, Cambridge CB24 9PH, UK
Five minute taxi ride to course location.
Policy
Cancellation
A 90% refund will be issued if notification is received in writing more than 30 days in advance of the course date. No refund will be given with less than 30 days' notice unless we are able to find another participant to fill the position.


STEMCELL Technologies reserves the right to cancel the course if we do not receive a minimum number of registrations 30 days in advance of the course date. Should the course be cancelled, your payment will be refunded in full. We recommend that you purchase travel insurance with your flights to cover the possibility of the course being cancelled.


Scientific Resources
Product Documentation
Document Type
Product Name
Catalog #
Lot #
Language
Educational Materials
(4)