For culture of human, mouse, and rat epithelial stem cells
Request Pricing
Thank you for your interest in this product. Please provide us with your contact information and your local representative will contact you with a customized quote. Where appropriate, they can also assist you with a(n):
Estimated delivery time for your area
Product sample or exclusive offer
In-lab demonstration
By submitting this form, you are providing your consent to STEMCELL Technologies Canada Inc. and its subsidiaries and affiliates ("STEMCELL") to collect and use your information, and send you newsletters and emails in accordance with our
privacy policy
. Please
contact us
with any questions that you may have. You can unsubscribe or change your
email preferences
at any time.
Products for Your Protocol
Overview
EpiCult™ Plus Medium is a serum- and BPE-free culture medium for the expansion of epithelial stem cells from mammary, prostate, and other stratified and pseudostratified epithelial tissues from human, mouse, and rat. Epithelial cells can be expanded in EpiCult™ Plus Medium for multiple passages and for > 30 population doublings; for some human mammary cells, addition of fetal bovine serum may be required.

EpiCult™ Plus Medium is not recommended for human keratinocytes or primary human airway cells; for culturing primary human airway cells, we recommend PneumaCult™-Ex Plus Medium (Catalog #05040).

Note: Hydrocortisone Stock Solution (Catalog #07925) is required for preparation of complete EpiCult™ Plus Medium.
Subtype
Specialized Media
Cell Type
Epithelial Cells
Area of Interest
Epithelial Cell Biology
Data Figures

Figure 1. EpiCult™ Plus Enables the Long-Term Growth of Epithelial Stem Cells From Prostate and Mammary Tissues
(A) Mouse mammary, (B) mouse prostate, and (C) human prostate samples were established and expanded in EpiCult™ Plus. Growth curves from three independent samples are shown here.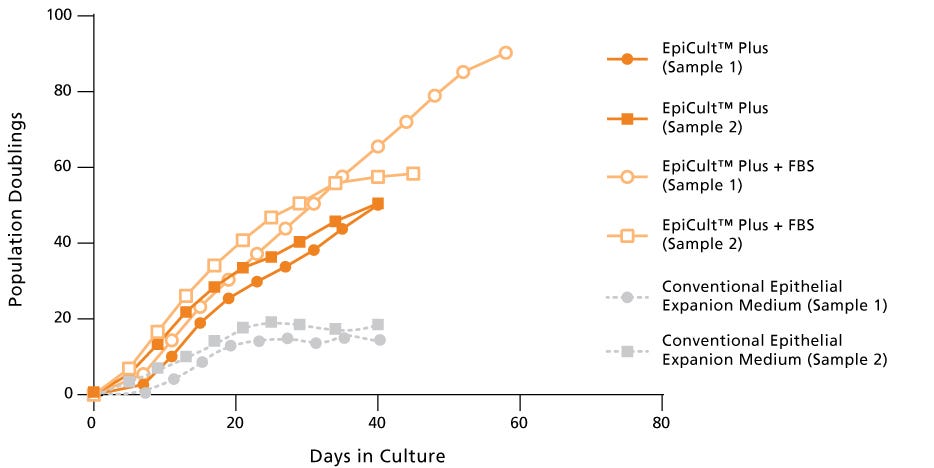 Figure 2. Human Mammary Epithelial Cells Expand More Rapidly When Cultured in EpiCult™ Plus Compared to Conventional Epithelial Cell Expansion Media
Human mammary epithelial cells expanded in EpiCult™ Plus (solid line, solid markers) can be grown beyond 20 population doublings while cells grown in conventional epithelial cell expansion medium (dotted line, solid markers) senesced after approximately 10 population doublings. The addition of FBS to EpiCult™ Plus (solid line, open markers) allowed further expansion of the human mammary epithelial cells.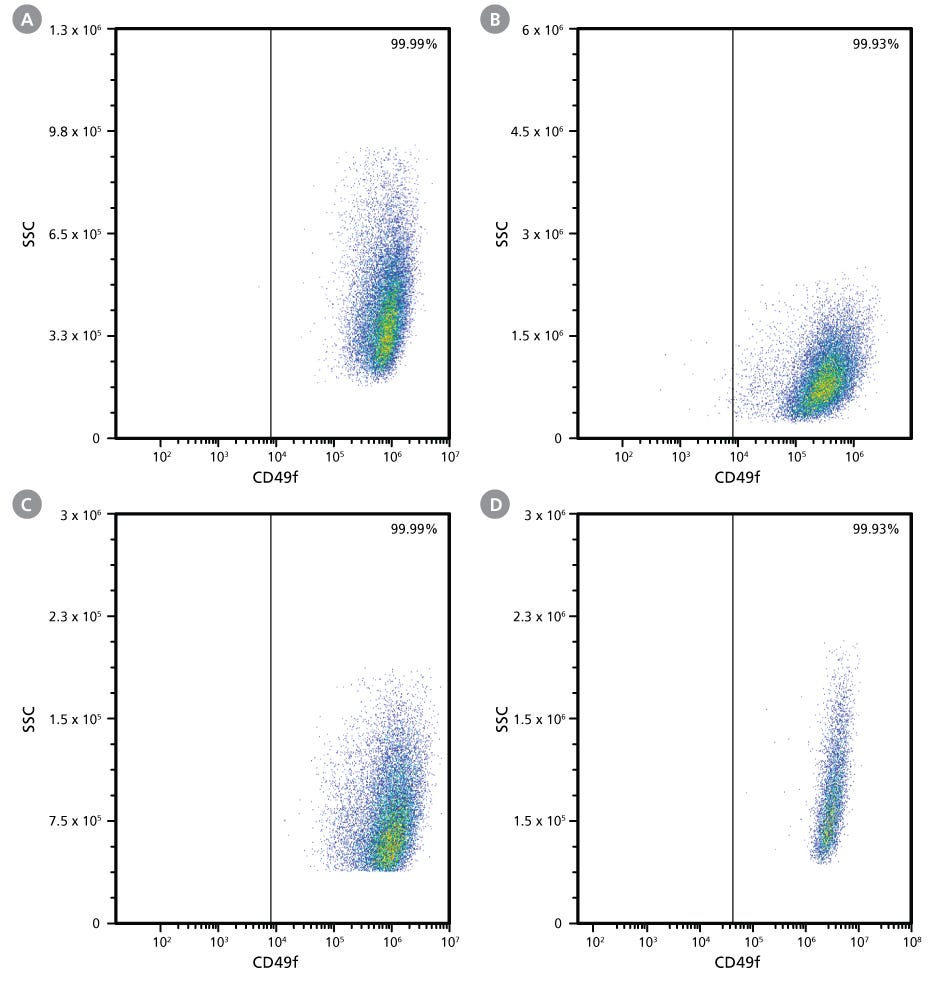 Figure 3. Cells Cultured in EpiCult™ Plus are Maintained in a Basal-Like State
EpiCult™ Plus maintains epithelial stem cells in a basal-like state as observed by the marker expression of CD49f in (A) mouse mammary, (B) mouse prostate, (C) human mammary, and (D) human prostate epithelial cells that were cultured in EpiCult™ Plus for a minimum of 8 passages. Flow cytometry analysis shows > 99% expression of CD49f across tissues.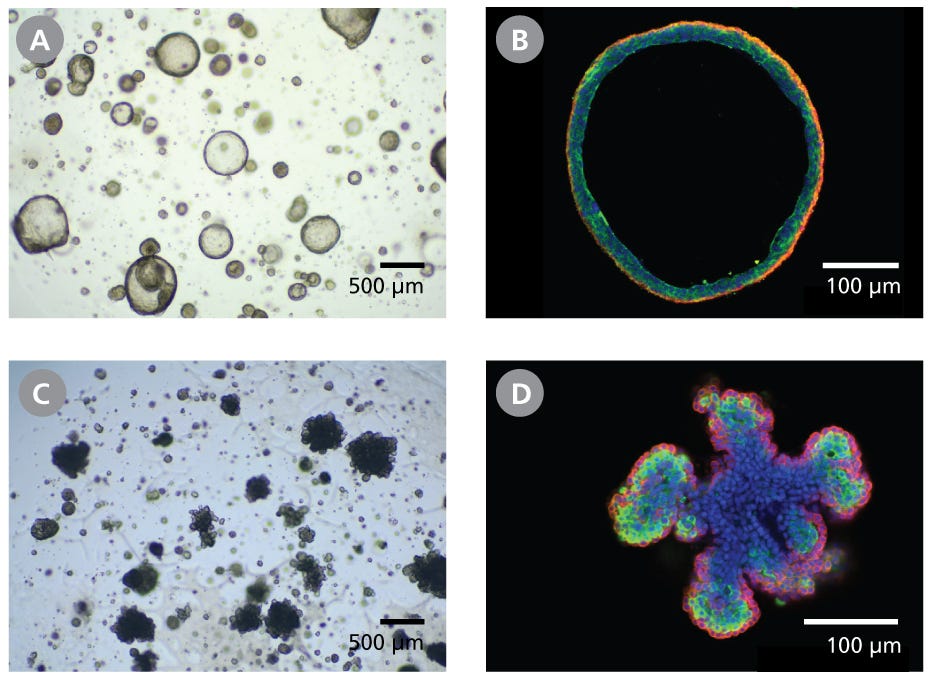 Figure 4. Epithelial Cells Expanded with EpiCult™ Plus can be Differentiated as Organoids
Mouse epithelial cells were expanded in EpiCult™ Plus and differentiated into either (A,B) prostate or (C,D) mammary organoids. (B,D) Both mouse prostate and mammary organoids express the luminal marker keratin 8 (K8) (green) and the basal marker keratin 14 (K14) (red) by immunofluorescence microscopy; nuclei are counterstained with DAPI.
Protocols and Documentation
Find supporting information and directions for use in the Product Information Sheet or explore additional protocols below.
Document Type
Product Name
Catalog #
Lot #
Language
Applications
This product is designed for use in the following research area(s) as part of the highlighted workflow stage(s). Explore these workflows to learn more about the other products we offer to support each research area.
Legal Statement:

This product was developed under a license to intellectual property owned or controlled by Propagenix, Inc. This product is sold for research use only (which includes pre-clinical research) under a non-transferable, limited-use license. Purchase of this product does not include the right to sell, use or otherwise transfer this product for commercial purposes or clinical use. Purchasers wishing to use the product for purposes other than research use should contact Propagenix, Inc. (www.propagenix.com/about#contact-us).

Quality Statement:

PRODUCTS ARE FOR RESEARCH USE ONLY AND NOT INTENDED FOR HUMAN OR ANIMAL DIAGNOSTIC OR THERAPEUTIC USES UNLESS OTHERWISE STATED. FOR ADDITIONAL INFORMATION ON QUALITY AT STEMCELL, REFER TO WWW.STEMCELL.COM/COMPLIANCE.