Overview
MesenCult™ Adipogenic Differentiation Medium (Human) is specifically formulated for the in vitro differentiation of human mesenchymal stromal cells (also known as mesenchymal stem cells or MSCs) into adipogenic lineage cells. This kit is suitable for the differentiation of MSCs derived from human bone marrow (BM), adipose tissue, umbilical cord, or pluripotent stem cells (PSCs) that have been previously culture-expanded in serum- and animal component-free medium (e.g. MesenCult™ ACF Plus Medium [Catalog #05445]), serum-containing medium (e.g. MesenCult™ Proliferation Kit [Catalog #05411]), or platelet lysate medium (e.g. MesenCult™-hPL Medium [Catalog #05439]).
Advantages:
• Robust and versatile human MSC differentiation to adipocytes
• Optimized for differentiation of bone marrow- and adipose tissue-derived human MSCs previously cultured in serum-containing or serum-free media, such as MesenCult™-ACF Plus Medium
• Compatible with human MSCs previously cultured in platelet lysate media
Components:
MesenCult™ MSC Basal Medium (Human), 225 mL
MesenCult™ 10X Adipogenic Differentiation Supplement (Human), 25 mL
MesenCult™ 500X Adipogenic Differentiation Supplement (Human), 0.5 mL
Subtype:
Specialized Media
Cell Type:
Adipocytes; Mesenchymal Stem and Progenitor Cells
Application:
Cell Culture; Differentiation
Area of Interest:
Stem Cell Biology
Scientific Resources
Product Documentation
Document Type
Product Name
Catalog #
Lot #
Language
Educational Materials
(6)
Product Applications
This product is designed for use in the following research area(s) as part of the highlighted workflow stage(s). Explore these workflows to learn more about the other products we offer to support each research area.
Research Area
Workflow Stages for
Data and Publications
Data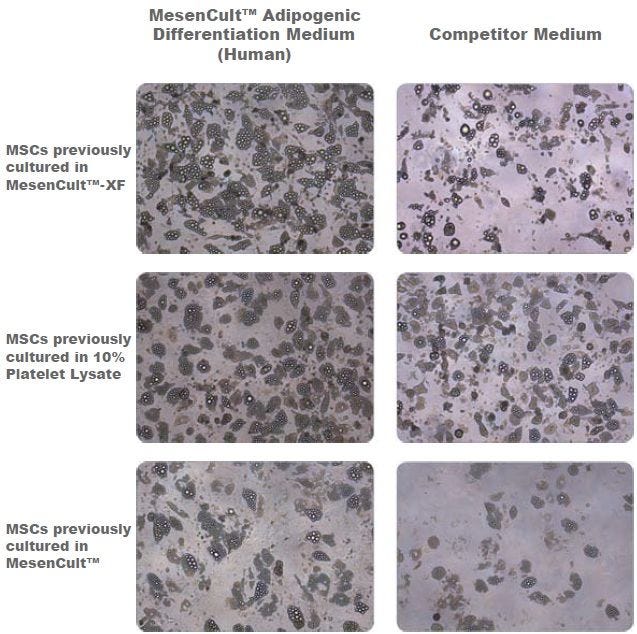 Figure 1. Adipogenic Differentiation of Human Bone Marrow-Derived MSCs
Adipogenic differentiation of human bone marrow-derived MSCs using MesenCult™ Adipogenic Differentiation Medium (Human) or a competitor medium. Prior to differentiation, MSCs were cultured for 2 passages in either serum- and xeno-free media (MesenCult™-XF or a 10% platelet lysate-based formulation) or serum-containing medium (MesenCult™) before undergoing differentiation. Even though differentation results are donor dependent, MesenCult™ Adipogenic Differentiation Medium (Human) consistently performed as well as, or better than the competitor medium. This trend was consistent for MSCs previously cultured in MesenCult™-XF, 10% Platelet Lysate or MesenCult™ medium.
Publications
(2)
JCI insight 2019 aug
Mesenchymal stromal cells lower platelet activation and assist in platelet formation in vitro.
Abstract
The complex process of platelet formation originates with the hematopoietic stem cell, which differentiates through the myeloid lineage, matures, and releases proplatelets into the BM sinusoids. How formed platelets maintain a low basal activation state in the circulation remains unknown. We identify Lepr+ stromal cells lining the BM sinusoids as important contributors to sustaining low platelet activation. Ablation of murine Lepr+ cells led to a decreased number of platelets in the circulation with an increased activation state. We developed a potentially novel culture system for supporting platelet formation in vitro using a unique population of CD51+PDGFRalpha+ perivascular cells, derived from human umbilical cord tissue, which display numerous mesenchymal stem cell (MSC) properties. Megakaryocytes cocultured with MSCs had altered LAT and Rap1b gene expression, yielding platelets that are functional with low basal activation levels, a critical consideration for developing a transfusion product. Identification of a regulatory cell that maintains low baseline platelet activation during thrombopoiesis opens up new avenues for improving blood product production ex vivo.
Stem cells international 2019
Promoting Osteogenic Differentiation of Human Adipose-Derived Stem Cells by Altering the Expression of Exosomal miRNA.
Abstract
Human adipose-derived stem cells (ADSCs) can release exosomes; however, their specific functions remain elusive. In this study, we verified that exosomes derived from osteogenically differentiated ADSCs can promote osteogenic differentiation of ADSCs. Furthermore, in order to investigate the importance of exosomal microRNAs (miRNAs) in osteogenic differentiation of ADSCs, we used microarray assays to analyze the expression profiles of exosomal miRNAs derived from undifferentiated as well as osteogenically differentiated ADSCs; 201 miRNAs were upregulated and 33 miRNAs were downregulated between the two types of exosomes. Additionally, bioinformatic analyses, which included gene ontology analyses, pathway analysis, and miRNA-mRNA-network investigations, were performed. The results of these analyses revealed that the differentially expressed exosomal miRNAs participate in multiple biological processes, such as gene expression, synthesis of biomolecules, cell development, differentiation, and signal transduction, among others. Moreover, we found that these differentially expressed exosomal miRNAs connect osteogenic differentiation to processes such as axon guidance, MAPK signaling, and Wnt signaling. To the best of our knowledge, this is the first study to identify and characterize exosomal miRNAs derived from osteogenically differentiated ADSCs. This study confirms that alterations in the expression of exosomal miRNAs can promote osteogenic differentiation of ADSCs, which also provides the foundation for further research on the regulatory functions of exosomal miRNAs in the context of ADSC osteogenesis.
STEMCELL TECHNOLOGIES INC.'S QUALITY MANAGEMENT SYSTEM IS CERTIFIED TO ISO 13485. PRODUCTS ARE FOR RESEARCH USE ONLY AND NOT INTENDED FOR HUMAN OR ANIMAL DIAGNOSTIC OR THERAPEUTIC USES UNLESS OTHERWISE STATED.