How to Get the Most from Attending Virtual Conferences

You have your coffee ready and your notebook at your side, but instead of navigating the transit system in an unknown city to find the conference room, you are comfortably on your couch, perhaps in your pajamas, ready to take in the latest research in your field.
Like in-person events, virtual conferences can be great for your career, but may be challenging to navigate. Here are a few tips and resources to help you optimize your time with the new online conference experience.
Plan Ahead and Seize this Learning Opportunity
Virtual conferences provide the chance to attend conferences without the added expense of travel costs, to learn beyond your immediate field, and to connect with people from all over the world. From the comfort of your home or office, you have the opportunity to attend live talks, poster sessions, exhibit halls, and networking events that you desire, without flight delays and jet lag fogging up your plans! Planning ahead for your conference experience will help ensure that you get the most out of your time.
Here are a few tips to get you started:
Block your calendar. Minimize distractions, prioritize your time and allow yourself to fully engage with every element of the conference.
Sign up for preconference events. Begin networking and immersing yourself in the conference experience.
Find out if presentations will be recorded and slides will be made available. You can avoid tireless note-taking, engage in the Q&A time, and enjoy live sessions more if you are less distracted with getting all of the information written down.
Look through the program and reach out to people ahead of time to form a relationship. Connecting online may feel less intimidating and reaching out before the conference allows you and your contact to plan to meet at a session or networking event during the conference.
Put your best foot forward. Prepare to showcase your expertise at the conference. Brush up on the latest in your field from recent publications, online journal clubs, and webinars.
If you are presenting, consider these helpful habits of highly effective presenters and follow these helpful tips on how to give a winning scientific poster.
Get ready to connect on social media. Set up your Twitter account and start following scientists in your field, science communicators, and us @STEMCELLTech.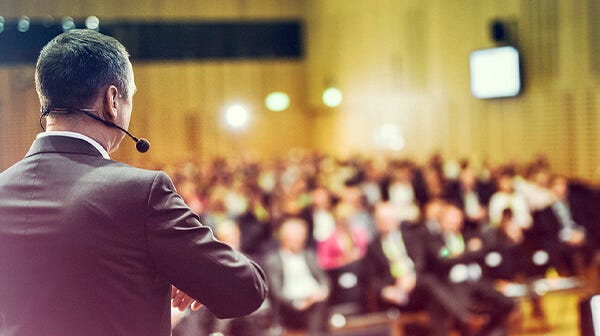 Plan ahead and be prepared for the next conference you attend to ensure you're maximizing the benefits.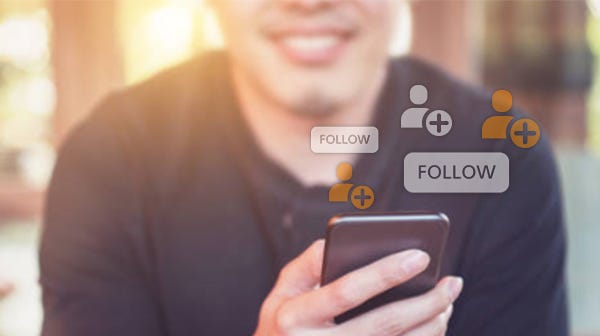 Social media is an invaluable tool when it comes to connecting with people and staying updated on events, including conferences.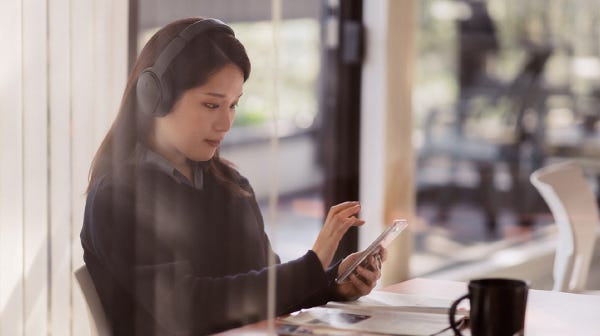 Explore virtual support and resources to stay productive and connected with your field.
Expect the Unexpected
New technologies and methods of connecting and sharing information are all colliding at virtual conferences. Manage your expectations and embrace the awkwardness that may unfold during live sessions. Accept that virtual conferences will not run as smoothly as you would expect due to technical glitches and audio disconnects.
Here is some advice from our conference management expert, Emily McMillan.
Make the Impersonal, Personal
With easier access for everyone around the world to attend, virtual conferences can now accommodate increased numbers of attendees. The larger numbers of people, though in a virtual world, might make you feel like you're just another attendee number.
#SciComm is more than just a hashtag... It's a way to virtually connect with your peers and keep up with the latest trends in your scientific field.
Leanna Bedell, Manager, Social Media
To create a more personal experience, consider these tips as you navigate the conference sessions and exhibits:
Connect with other attendees before, during, and after the conference on social media, especially Twitter, by using the conference hashtag.
If you're connecting on LinkedIn, remember to make your invitation to connect personal with a note reminding them that you chatted at the conference.
Include your Twitter handle in your conference profile so that others can connect with you.
Share what you are learning at the conference on social media. This will help you to grow your profile in the field and could help facilitate collaborations.
The connections you make during the virtual conference will have lasting impacts for when you can meet in person. Participate actively with these networking tips:
Join networking sessions and pre-conference events if they are offered. The virtual world should feel a little less intimidating then the awkward in-person interactions you may have previously experienced.
Contribute to Q&A discussions at the end of presentations. This will help with networking and establishing your presence in the field.
Offer to "meet up" virtually for a Happy Hour chat with other attendees from a talk, poster, or networking session. Some of the best collaborations are fostered "outside" of the conference bubble.

Networking and Conference ToolKit
Browse our collection of downloadable tools to prepare for a networking event, including best practices for your LinkedIn profile and your elevator pitch.

#SciComm: More Than Just a Hashtag
Watch this webinar on how scientists can use social media to advance their scientific career.
Make Virtual Booths Work for You
Exhibitor halls at in-person conferences can be overwhelming with all of the booths lined up and conference attendees buzzing about. With virtual booths, you have the freedom to explore product and service offerings from different vendors and chat with experts about your research goals at your own pace. The virtual platform also allows you to download helpful resources and participate in fun booth events that can be great opportunities for you to connect with other attendees.
With vendors also going virtual, there are some silver linings to the "booth" experience. Delegates will have time to browse information online before chatting with a rep and can instantly get help no matter the time of day or location!
Nikta Fay, Key Account Manager, Cell Culture Products, Sales
Follow these tips to make the most of your virtual booth experience:
Scroll through and explore the whole list of exhibitors (some of the best booths may be listed at the bottom of the exhibitor page).
Meet the team at the booth and explore their expertise.
Connect with scientists (our sales reps are scientists too!) in the LiveChat. This is a great opportunity to ask about the products you use or to just chat with another scientist about your experiments.
Participate in booth contests to win coveted conference swag.
Attend free talks at the booth that showcase the latest innovations and updates in the field.
Download wallcharts, technical bulletins, and other essential resources for your research goals.

Visit Virtual Conference Exhibitions from STEMCELL
Attend scientific talks, browse posters, and join discussions on immunology, pluripotent stem cells, and organoids.

Technical Resources
Access wallcharts, technical bulletins, webinars, and more.
Maximize Your Learning Experience
You've attended all the sessions that you planned for, visited all of your suppliers' booths, and connected with so many scientists you didn't expect to meet. The end is near and a post-conference decompression is in order. Take this time and opportunity to reflect on what you have just learned and experienced and identify any next steps.
Finish up the conference with confidence and continue building on the experience with these helpful habits:
Look for on-demand content. You can access new fields and absorb talks that you didn't have time to explore in your busy schedule.
Follow up on connections. Show your interest and continue to build relationships beyond the conference.
Review the conference hashtag thread. Check social media to see what others have shared from their experiences.
Share your learnings. Use the conference hashtag and show your network your key takeaways.
Pass on new insights to your labmates. Organize a virtual journal club or lab meeting and share your conference experience and new knowledge.

Moving Science Forward
Explore tools and resources to help you return to the lab with greater efficiency, reproducibility, and relevance.

Product & Scientific Support
Contact our live Technical Support team for protocol and product use support.