Anti-SHIP2 Antibody, Polyclonal
Rabbit polyclonal antibody against human, mouse SHIP2
Overview
SHIP2 is a 145 kDa SHIP-related protein expressed in both hematopoietic and nonhematopoietic cells. Like SH2-containing inositol phosphatase (SHIP), SHIP2 becomes tyrosine phosphorylated and associated with the adaptor protein, Shc, following cytokine, growth factor, chemokine, and immunoreceptor stimulation. SHIP2 also hydrolyzes the critical phosphatidylinositol (PI)-3-kinase (PI3K)-generated second messenger, PI-3,4,5-P3 (PIP3), to PI-3,4-P2 1,2 and therefore acts as an important negative regulator of the PI3K pathway. This antibody reacts with mouse and human full-length 145 kDa SHIP2 protein.
Subtype
Primary Antibodies
Alternative Names
Inositol polyphosphate phosphatase like 1, INPPL1, OPSMD
Reactive Species
Human, Mouse
Cell Type
Granulocytes and Subsets, Lymphocytes, Myeloid Cells
Application
Immunoblotting, Immunoprecipitation
Area of Interest
Immunology
Gene ID
3636 (human), 16332 (mouse)
Data Figures

Western blot analysis of total cell lysates (TCL) from human TF-1 cells, mouse WEHI-231 B cells, and mouse bone marrow derived mast cells (BMMCs) of SHIP +/+ and SHIP -/- mice with Anti-SHIP2 Antibody, Polyclonal (1:1000 dilution). The last two lanes represent anti-SHIP2 immunoprecipitates (IP) of 1 x 107 TF-1 cells and WEHI-231 B cells, respectively. SHIP2 has a predicted molecular mass of 145 kDa.
Protocols and Documentation
Find supporting information and directions for use in the Product Information Sheet or explore additional protocols below.
Document Type
Product Name
Catalog #
Lot #
Language
Resources and Publications
Educational Materials
(2)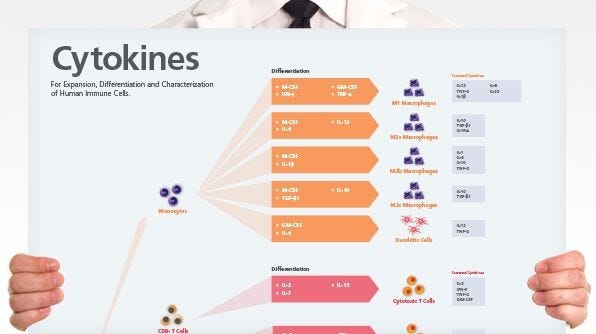 Wallchart
Quality Statement:

PRODUCTS ARE FOR RESEARCH USE ONLY AND NOT INTENDED FOR HUMAN OR ANIMAL DIAGNOSTIC OR THERAPEUTIC USES UNLESS OTHERWISE STATED. FOR ADDITIONAL INFORMATION ON QUALITY AT STEMCELL, REFER TO WWW.STEMCELL.COM/COMPLIANCE.