Tyrosine kinase inhibitor; Inhibits ABL, SRC, LCK and YES
Request Pricing
Thank you for your interest in this product. Please provide us with your contact information and your local representative will contact you with a customized quote. Where appropriate, they can also assist you with a(n):
Estimated delivery time for your area
Product sample or exclusive offer
In-lab demonstration
By submitting this form, you are providing your consent to STEMCELL Technologies Canada Inc. and its subsidiaries and affiliates ("STEMCELL") to collect and use your information, and send you newsletters and emails in accordance with our
privacy policy
. Please
contact us
with any questions that you may have. You can unsubscribe or change your
email preferences
at any time.
Overview
Dasatinib is a potent, ATP-competitive tyrosine kinase inhibitor. It is specific for SRC/ABL kinases, for example, ABL, SRC, LCK, and YES with IC₅₀ values of < 1.0, 0.5, 0.4 and 0.5 nM, respectively, and also demonstrates activity against KIT with an IC₅₀ = 5.0 nM (Lombardo et al.; Davis et al.) Dasatinib is a second-generation inhibitor of the oncogenic tyrosine kinase BCR-ABL with 325-fold more potency than imatinib, and is also able to inhibit imatinib-resistant BCR-ABL mutants (Tokarski et al.). It also inhibits a large number of other kinases (76 of 148 kinases tested) when screened at 10 μM (Carter et al.).

CANCER RESEARCH
· Inhibits proliferation in cell lines derived from chronic myeloid leukemia (CML), prostate, breast, and colon tumors (Lombardo et al.).
· Inhibits proliferation of cells with imatinib-resistant BCR-ABL mutations (Shah et al.).
· Inhibits tumor growth and development of lymph node metastases in orthotopic nude mouse models of prostate cancer (Park et al.).
· Induces cell-cycle arrest and apoptosis and decreases growth in thyroid cancer cells (Chan et al.).
· Inhibits production of extracellular matrix proteins in dermal fibroblasts and prevents development of bleomycin-challenge-induced fibrosis in mice (Distler & Distler; Akhmetshina et al.).
Alternative Names
BMS 354825; Sprycel
Cell Type
Cancer Cells and Cell Lines, Leukemia/Lymphoma Cells
Species
Human, Mouse, Rat, Non-Human Primate, Other
Chemical Formula
C₂₂H₂₆ClN₇O₂S
Molecular Weight
488.0 g/mol
Protocols and Documentation
Find supporting information and directions for use in the Product Information Sheet or explore additional protocols below.
Document Type
Product Name
Catalog #
Lot #
Language
Lot #
Lot# 1000028163 or lower for 73082 | Lot# 1000027795 or lower for 73084
Lot #
Lot# 1000028164 or higher for 73082 | Lot# 1000027796 or higher for 73084
Resources and Publications
Educational Materials
(2)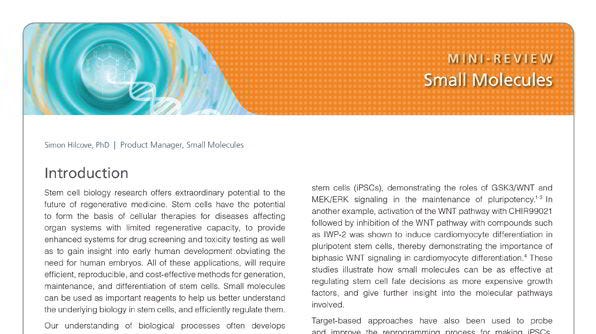 Mini Review
Publications
(9)
Targeted inhibition of Src kinase with dasatinib blocks thyroid cancer growth and metastasis.
Clinical cancer research : an official journal of the American Association for Cancer Research 2012
Abstract
PURPOSE: There are no effective therapies for patients with poorly differentiated papillary thyroid cancer (PTC) or anaplastic thyroid cancer (ATC), and metastasis to the bone represents a significantly worse prognosis. Src family kinases (SFKs) are overexpressed and activated in numerous tumor types and have emerged as a promising therapeutic target, especially in relation to metastasis. We recently showed that Src is overexpressed and activated in thyroid cancer. We therefore tested whether inhibition of Src with dasatinib (BMS-354825) blocks thyroid cancer growth and metastasis. EXPERIMENTAL DESIGN: The effects of dasatinib on thyroid cancer growth, signaling, cell cycle, and apoptosis were evaluated in vitro. The therapeutic efficacy of dasatinib was further tested in vivo using an orthotopic and a novel experimental metastasis model. Expression and activation of SFKs in thyroid cancer cells was characterized, and selectivity of dasatinib was determined using an Src gatekeeper mutant. RESULTS: Dasatinib treatment inhibited Src signaling, decreased growth, and induced cell-cycle arrest and apoptosis in a subset of thyroid cancer cells. Immunoblotting showed that c-Src and Lyn are expressed in thyroid cancer cells and that c-Src is the predominant SFK activated. Treatment with dasatinib blocked PTC tumor growth in an orthotopic model by more than 90% (P = 0.0014). Adjuvant and posttreatment approaches with dasatinib significantly inhibited metastasis (P = 0.016 and P = 0.004, respectively). CONCLUSION: These data provide the first evidence that Src is a central mediator of thyroid cancer growth and metastasis, indicating that Src inhibitors may have a higher therapeutic efficacy in thyroid cancer, as both antitumor and antimetastatic agents.
Comprehensive analysis of kinase inhibitor selectivity.
Nature biotechnology 2011
Abstract
We tested the interaction of 72 kinase inhibitors with 442 kinases covering textgreater80% of the human catalytic protein kinome. Our data show that, as a class, type II inhibitors are more selective than type I inhibitors, but that there are important exceptions to this trend. The data further illustrate that selective inhibitors have been developed against the majority of kinases targeted by the compounds tested. Analysis of the interaction patterns reveals a class of 'group-selective' inhibitors broadly active against a single subfamily of kinases, but selective outside that subfamily. The data set suggests compounds to use as tools to study kinases for which no dedicated inhibitors exist. It also provides a foundation for further exploring kinase inhibitor biology and toxicity, as well as for studying the structural basis of the observed interaction patterns. Our findings will help to realize the direct enabling potential of genomics for drug development and basic research about cellular signaling.
Dual inhibition of c-abl and PDGF receptor signaling by dasatinib and nilotinib for the treatment of dermal fibrosis.
FASEB journal : official publication of the Federation of American Societies for Experimental Biology 2008
Abstract
Abelson kinase (c-abl) and platelet-derived growth factor (PDGF) are key players in the pathogenesis of systemic sclerosis (SSc). The aim of the present study was to evaluate the antifibrotic potential of dasatinib and nilotinib, 2 novel inhibitors of c-abl and PDGF, which are well tolerated and have recently been approved. Dasatinib and nilotinib dose-dependently reduced the mRNA and protein levels of extracellular matrix proteins in human stimulated dermal fibroblasts from SSc patients (IC(50) of 0.5-2.0 nM for dasatinib and 0.8-2.5 nM for nilotinib). In a mouse model of bleomycin-induced dermal fibrosis, dasatinib and nilotinib potently reduced the dermal thickness, the number of myofibroblasts, and the collagen content of the skin in a dose-dependent manner at well-tolerated doses. These data indicate that dasatinib and nilotinib potently inhibit the synthesis of extracellular matrix in vitro and in vivo at biologically relevant concentrations. Thus, we provide the first evidence that dasatinib and nilotinib might be promising drugs for the treatment of patients with SSc.
Quality Statement:

PRODUCTS ARE FOR RESEARCH USE ONLY AND NOT INTENDED FOR HUMAN OR ANIMAL DIAGNOSTIC OR THERAPEUTIC USES UNLESS OTHERWISE STATED. FOR ADDITIONAL INFORMATION ON QUALITY AT STEMCELL, REFER TO WWW.STEMCELL.COM/COMPLIANCE.