As Scientists Helping Scientists, we devote our resources, expertise, and voice to advancing science. That means finding ways for industry and academia to work better together.
Watch Our AAAS Panel Discussion
We recently hosted a panel discussion, "Breaking the Trust Barrier Between Academia and Industry", at the 2019 AAAS meeting. Specific focus was given to what industry can do to foster trust and transparency to enable its active participation in the advancement of research.

Below are the video recordings of our three panel presentations so you can form your own opinions on this topic.

Integrity in Marketing
Up first was Andrea Tegzes, who advocated for integrity in messaging from life science vendors and suggested tactical ways for academia and industry to foster trust and transparency.

Collaborative Research
Martin Stahl then shared the story of doing research simultaneously in academia and industry, and the resulting insights he gained on how to build successful relationships and research collaborations between the two.
Industry as a Platform for Science Communication
Finally, Nicole Quinn gave a presentation on the role that industry can have in improving accessibility to science and fostering connection, collaboration, and knowledge-sharing within the scientific community.
What Are YOUR Thoughts?
How do you think academia and industry can build trust and work together to advance science? What more do you think we should be doing, as Scientists Helping Scientists? Add your voice to the conversation by getting in touch with us, either here or on Twitter @STEMCELLTech. Be part of the solution!
Panel Speakers
Andrea Tegzes, MSc
Associate Director, Global Marketing
Andrea completed her MSc in experimental medicine and then joined STEMCELL Technologies as a Research Associate to develop technologies for pluripotent and adult stem and progenitor cell research. Through her experiences training scientists to use these new technologies and protocols, she realized how rewarding it is to help researchers overcome technical hurdles. Thus, in 2009 Andrea decided to help facilitate access to scientific solutions on a broader scale by steering her career toward marketing. Since then she has worked to highlight challenges facing life science research and its clinical applications, and to create awareness of innovative tools and validated protocols as solutions.
Martin Stahl, PhD
Scientist, Research & Development
Martin completed his PhD in microbiology at the University of Ottawa prior to starting his postdoctoral research at the University of British Columbia (UBC) and the BC Children's Hospital Research Institute. After completing two postdoctoral fellowships awarded by the CIHR and Michael Smith Foundation, Martin received a Mitacs fellowship to work jointly between the Vallance lab at UBC and STEMCELL Technologies, developing new ways of employing intestinal organoids in academic research. This unique experience allowed Martin to work simultaneously in both academia and industry, gaining insight into how each functions and how to build a successful and long-term collaborative project. Following the completion of his fellowship, Martin was offered the opportunity to continue his work as a Scientist at STEMCELL Technologies, developing new media and applications for intestinal organoid products.
Nicole Quinn, PhD
Senior Manager, Scientific Communications
Nicole Quinn completed an MSc in cancer biology, then spent a year working as a laboratory technician in a high-throughput DNA sequencing lab before returning to graduate school. After finishing her PhD in genomics, and having discovered that her love for science lay more in communicating than doing research, Nicole left the bench to pursue a career in science communication. She took on the task of expanding the existing e-newsletter service at STEMCELL Technologies into a comprehensive, globally-accessible science communication program including more than 20 weekly field-specific newsletters, a podcast, several community-focused websites, and almost 40 different social media channels. Nicole is passionate about increasing accessibility to science and exploring new platforms to foster connection, collaboration, and knowledge-sharing within the scientific community.

Related Content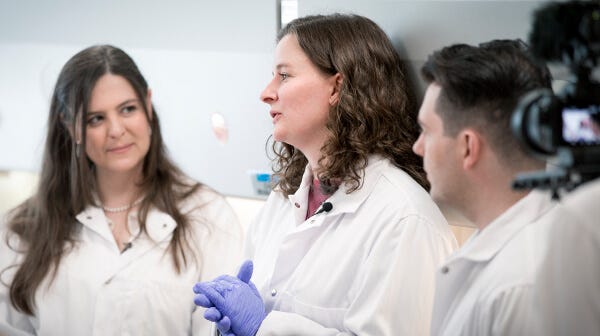 Three Scientists Peer Reviewed Us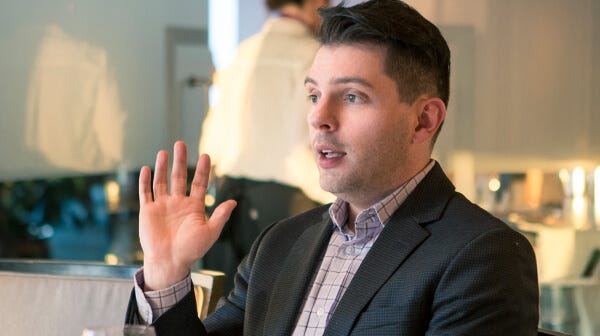 Fostering Vendor-Researcher Relationships
Pushing the Conversation in Science