STEMCELL Submits Drug Master File for mTeSR™1, the Most Widely Published Cell Culture Medium for Human Pluripotent Stem Cells
STEMCELL Technologies announced it has filed a Type II Drug Master File (DMF) to the Food and Drug Administration (FDA) for the Cellular Therapy Ancillary Material mTeSR™1 and has been issued DMF# 18339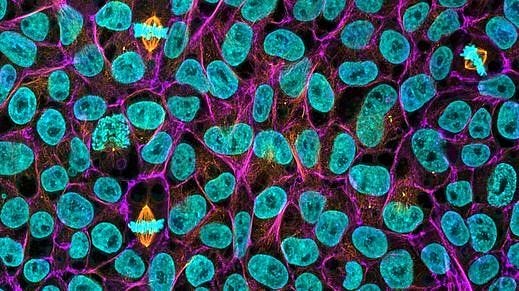 VANCOUVER, BRITISH COLUMBIA, October 23, 2018 –
STEMCELL Technologies
announced it has filed a Type II Drug Master File (DMF) to the Food and Drug Administration (FDA) for the Cellular Therapy Ancillary Material mTeSR™1 and has been issued DMF# 18339.
mTeSR™1
is an Ancillary Material used in basic and translational research to maintain and expand human pluripotent stem cells (hPSCs) in the undifferentiated state. Used in over 1500 peer-reviewed publications, mTeSR™1 is the
most widely published
feeder-free cell culture medium, with established protocols for applications ranging from cell line derivation to terminal differentiation. With pre-screened raw materials that ensure batch-to-batch consistency, mTeSR™1 provides robust cultures with homogeneous, undifferentiated phenotypes.
"Advancing our cGMP (Current Good Manufacturing Practices) Ancillary Material suite of products is a top priority for STEMCELL. This further demonstrates to our customers that we are a trusted partner for their bench to bedside translational journey," says Dr. Allen Eaves, CEO and President of STEMCELL Technologies.
"This is the first of many DMFs to come as we bring more cGMP products to market to support the rapidly growing space of cellular therapies." says Lynn Csontos, Senior Director, Quality Assurance & Regulatory Affairs.
While there is no regulatory requirement for DMFs, the document provides regulators with confidential, detailed information about the product from inception to commercialization. This allows customers to cross reference the DMF in their own approved IND (Investigational New Drug) or BLA (Biological Licensing Application) applications.
To learn more about how mTeSR™1 and other Ancillary Materials offered by STEMCELL Technologies can help advance your translational journey, contact Lynn Csontos, Senior Director, Quality Assurance & Regulatory Affairs.
Contact
Lynn Csontos, Senior Director, Quality Assurance & Regulatory Affairs
STEMCELL Technologies Inc.
public.relations@stemcell.com
About STEMCELL Technologies
STEMCELL Technologies
supports life sciences research with more than 2,500 specialized tools and services. We offer high quality cell culture media, cell separation technologies, instruments, accessory products and educational resources that are used by scientists performing stem cell, immunology, cancer, regenerative medicine and cellular therapy research globally.