Anti-Acetylated Alpha-Tubulin (Acetyl K40) Antibody, Clone TEU318
Mouse monoclonal IgG1 antibody against human, mouse, rat acetylated alpha-tubulin (acetyl K40)
Overview
The TEU318 antibody reacts with the acetylated form of alpha-tubulin, which is a 55 kDa protein. In eukaryotic cells, alpha- and beta-tubulins associate to form heterodimers and are the key building blocks of microtubules. These microtubules are filamentous, cylinder-like cytoskeletal structural support elements of eukaryotic cells. The stability of these microtubules can be altered by post-translational modifications, such as the acetylation of alpha-tubulin. Acetyl groups can be added to Lys40 of alpha-tubulin by acetyltransferase alpha-Tat1 (Mec-17), and this post-translational modification can aid in stabilizing the overall microtubule structure. Research indicates that acetylated tubulin may play a critical role in the differentiation of microtubule structure and function.
Target Antigen
Acetylated Alpha-Tubulin
Alternative Names
α-tubulin (acetyl K40)
Reactive Species
Human, Mouse, Other, Rat
Cell Type
Airway Cells, Epithelial Cells
Application
Immunocytochemistry, Immunofluorescence, Western Blotting
Area of Interest
Disease Modeling, Epithelial Cell Biology, Respiratory Research
Scientific Resources
Educational Materials
(6)
Product Applications
This product is designed for use in the following research area(s) as part of the highlighted workflow stage(s). Explore these workflows to learn more about the other products we offer to support each research area.
Data and Publications
Data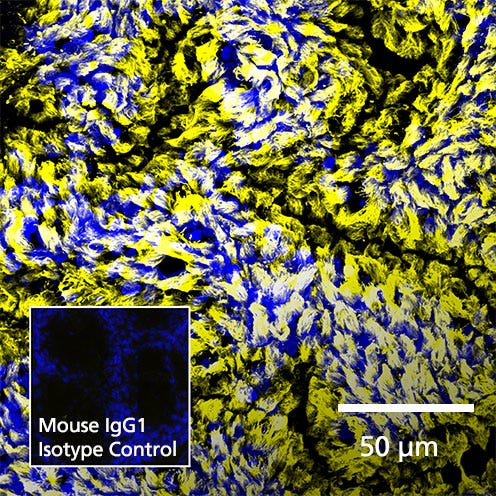 Figure 1. Anti-Acetylated Alpha-Tubulin (Acetyl K40) Antibody, Clone TEU319 is Suitable for Staining Human Bronchial Epithelial Cells
HBECs cultured in PneumaCult™-ALI Medium were fixed, permeabilized, and labeled with Anti-Acetylated Alpha-Tubulin Antibody (Acetyl K40), Clone TEU318, followed by goat anti-mouse IgG1, Alexa Fluor® 488. Nuclei were counter-stained with DAPI (blue). Inset shows cells labeled with a mouse IgG1, kappa isotype control antibody, followed by goat anti-mouse IgG1, Alexa Fluor® 488 (with DAPI staining).
Quality Statement:

PRODUCTS ARE FOR RESEARCH USE ONLY AND NOT INTENDED FOR HUMAN OR ANIMAL DIAGNOSTIC OR THERAPEUTIC USES UNLESS OTHERWISE STATED. FOR ADDITIONAL INFORMATION ON QUALITY AT STEMCELL, REFER TO WWW.STEMCELL.COM/COMPLIANCE.