STEMCELL Technologies to Commercialize BrainPhys™ Neuronal Culture Medium for Improved Support of Neurophysiological Activity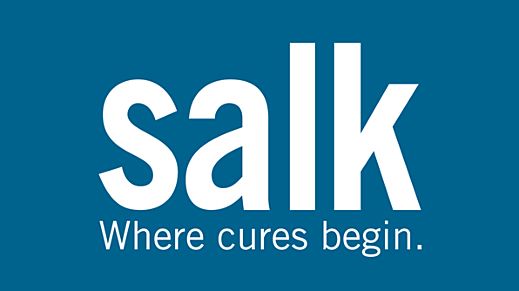 VANCOUVER, BRITISH COLUMBIA, May 5, 2015 - STEMCELL Technologies has today announced that it has signed a license agreement with the Salk Institute for Biological Studies for the rights to commercialize BrainPhys™ Neuronal Medium.

BrainPhys™ medium, described in a recent publication in the Proceedings of the National Academy of Sciences (C. Bardy et al., Epub ahead of print), was invented by Cedric Bardy in the lab of renowned neuroscientist Fred H. Gage. Classical culture media used for neuronal culture applications were found to impair action potential generation and synaptic communication. In order to improve the physiological relevance of neuronal culture conditions, Bardy et al. developed BrainPhys™ medium to better represent the environment experienced by neurons in the human brain.

This formulation promotes optimal neuronal and synaptic activity while supporting long-term culture of both human pluripotent stem cell (hPSC)-derived neurons and primary tissue-derived neurons. According to Bardy et al., "the improvements made in this medium reduce the gap between in vivo brain physiological conditions and neuronal models in vitro." It is hoped that increasing the physiological relevance of in vitro neuroscience research will improve the probability of successful translation of scientific discoveries from the laboratory to the clinic.

"Our goal was to develop a culture condition that would support both healthy neuronal circuits and let us monitor the functional properties of mature neurons, without having to switch to different media," says Bardy. "Specifically, we reasoned that such cell media should allow for optimal physiological neuronal activity. After sharing our work with our colleagues, we wanted to make this neuronal medium easily available to the scientific community."

Commenting on the agreement, Dr. Allen Eaves, CEO and President of STEMCELL Technologies stated: "We are delighted to have entered into an agreement with the Salk Institute to make this novel technology accessible to researchers around the world, and are confident that this important invention will accelerate neuroscience research, improve our understanding of neurological diseases and facilitate the development of novel drug formulations."

BrainPhys™ Neuronal Medium will complement STEMCELL's extensive portfolio of products for neural cell culture applications, including the NeuroCult™ product line for tissue-derived neural cells, and the STEMdiff™ Neural System for hPSC-derived neural cells. This project will leverage STEMCELL Technologies' extensive experience in developing and commercializing specialized culture media for life science research. The commercial BrainPhys™ Neuronal Medium will be developed and manufactured using STEMCELL Technologies' rigorous raw material screening and quality control processes. This will ensure that the final product is of the highest quality, with maximal performance and minimal lot-to-lot variability.
To receive notification of launch, sign up here: www.brainphys.com
Contact - STEMCELL Technologies Inc.
Sam Lloyd-Burton PhD
Senior Product Marketing Manager
STEMCELL Technologies Inc.
604.675.7888
About STEMCELL Technologies
As Scientists Helping Scientists, STEMCELL Technologies is committed to providing high-quality cell culture media, cell isolation products and accessory reagents for life science research. Driven by science and a passion for quality, STEMCELL Technologies provides over 2000 products to more than 70 countries worldwide. Our specialty cell culture reagents, instruments and tools are designed to support science along the basic to translational research continuum. To learn more, visit www.stemcell.com
About the Salk Institute for Biological Studies
The Salk Institute for Biological Studies is one of the world's preeminent basic research institutions, where internationally renowned faculty probes fundamental life science questions in a unique, collaborative and creative environment. Focused both on discovery and on mentoring future generations of researchers, Salk scientists make groundbreaking contributions to our understanding of cancer, aging, Alzheimer's, diabetes and infectious diseases by studying neuroscience, genetics, cell and plant biology, and related disciplines. Faculty achievements have been recognized with numerous honors, including Nobel Prizes and memberships in the National Academy of Sciences. Founded in 1960 by polio vaccine pioneer Jonas Salk, MD., the Institute is an independent nonprofit organization and architectural landmark.