Dr. Sarah Lepage shares her research evaluating the potential of equine mesenchymal stromal cells (MSCs) in musculoskeletal repair
Evaluating the Potential of Equine MSCs in Musculoskeletal Repair
Sarah Lepage, PhD, Postdoctoral Fellow, University of Guelph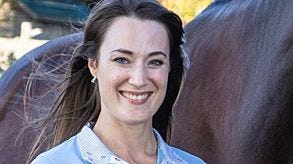 Dr. Sarah Lepage completed a postdoctoral fellowship in Dr. Thomas Koch's lab of the Ontario Veterinary College at the University of Guelph. In 2018, she shared with us a scientific discovery that inspired her own research and received a travel award to attend a conference of her choice. She chose to attend the North American Veterinary Regenerative Medicine Association (NAVRMA) 2018 Annual Meeting.
Yamanaka's discovery on the derivation of pluripotent stem cells from adult cells in 2006 inspired me to enroll in graduate school with the intent of studying stem cells. Now, 6 years later, I've not only worked with iPS cells, but have been able to marry my passion for horses and stem cell research in the study of stem cells for equine orthopedic injuries.
Dr. Sarah Lepage, University of Guelph
Science moves forward when you share it with the world, so we asked Dr. Lepage to share some information on her own research and on her experience at NAVRMA 2018.


The Research: Using Equine MSCs in Musculoskeletal Repair
Can you tell us about your research?

My ultimate goal is to evaluate the potential of equine mesenchymal stromal cells (MSCs) in musculoskeletal repair. I studied their use in cartilage tissue engineering and immunomodulation, and I also worked on optimizing their isolation and propagation for future scale-up opportunities.


What have you found so far?

I found that cord blood-derived equine MSCs have greater cartilage and bone differentiation potential than cord tissue-derived MSCs from the same donor, though they have similar immunomodulatory properties. These cord blood-derived MSCs are capable of generating hyaline-like cartilage tissue without the use of a scaffold. Using MSC-derived cartilage and a bone substitute, I built osteochondral constructs in vitro for future use in treating full thickness cartilage defects and/or osteochondral cysts.


What is the significance of your research?

The significance is two-fold:
1) The choice of MSC source is application-dependent, and variations seen in the phenotype and function of MSCs from the same donor suggest that there are different in situ origins of these cells.
2) As cord blood-derived MSCs can be obtained non-invasively, proliferate easily, and readily differentiate into cartilage, they are an attractive alternative to bone marrow MSCs or chondrocytes that have traditionally been used for cartilage tissue engineering. Future in vivo studies investigating the clinical applications of these cells to repair cartilage damage and modulate inflammation in large equine joints will shed light on their usefulness in human orthopedic research as well.


The conference: North American Veterinary Regenerative Medicine Association (NAVRMA) 2018 Annual Meeting, California, USA
Why did you choose to attend the NAVRMA 2018 Annual Meeting?

The NAVRMA meeting brings together extremely talented stem cell scientists and veterinarians from all over North America to discuss emerging regenerative therapies in companion animals. Veterinary regenerative medicine is unique in its dual purpose of improving animal welfare while serving as a crucial preclinical modeling tool for human medicine.


Can you tell us about your favorite presentations at the conference?

There were a great number of fantastic presentations at the NAVRMA meeting, though two trainee talks were especially memorable:

Rebecca Harman, a PhD student in Dr. Gerlinde Van de Walle's lab at Cornell University, showed that conditioned medium from equine MSCs can stimulate angiogenesis and fibroblast migration, both important in wound healing. Specifically, two secreted proteins, PAI-1 and TNC, were shown to be important for fibroblast migration, as knockdown of these proteins resulted in reduced migration and enhanced adhesion of dermal fibroblasts in vitro. In addition, when equine MSC-conditioned medium was evaluated for its effect on wound closure in a murine full-thickness wound model, knockdown of these two proteins significantly impaired wound closure when compared to conditioned medium from wild-type MSCs.

Ian Tobias, a PhD student in Dr. Dean Betts' lab at Western University, showed that primed canine embryonic stem cells (ESCs) could be induced towards naïve pluripotency using LIF, and MEK and GSK3β inhibitors. ESCs cultured with LIF and the inhibitors showed increased gene expression associated with naïve pluripotency as well as decreased levels of epigenetic silencing marks. Primed and naïve canine ESCs appeared to rely on different metabolic pathways that affected their proliferation in vitro, though in both cases glycolytic capacity and proliferation rates are lower compared to primate and rodent ESC lines. This knowledge should be useful in reprogramming studies, as it has been shown that canine iPSCs are resistant to full epigenetic reprogramming.


How has attending this conference inspired you or affected your current research?

Attending this conference solidified my desire to continue to work in equine (and canine!) regenerative medicine. Uncovering the basic biology of stem cells as well as testing emerging therapies in these veterinary species is my passion, as is serving as a liaison between practicing veterinarians and human regenerative medicine researchers to improve health and welfare of humans and animals alike!



A Word of Advice: Communicate Your Research
What advice do you have for the next generation of scientists?

Seek out opportunities to communicate your research to scientists and non-scientists. I don't just mean via traditional peer-reviewed publications and scientific presentations, but through joining outreach programs, social media, professional organizations, as well as speaking with businesses and philanthropists. By practicing and honing your ability to communicate through various means and medias, your authentic voice and personal brand will grow, in addition to helping you build your network that will undoubtedly aid you in the future. By the way, please follow me on Twitter! @sarahimlepage



Related Resources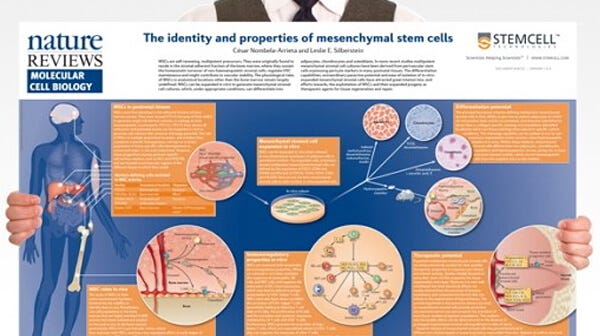 The Identity and Properties of MSCs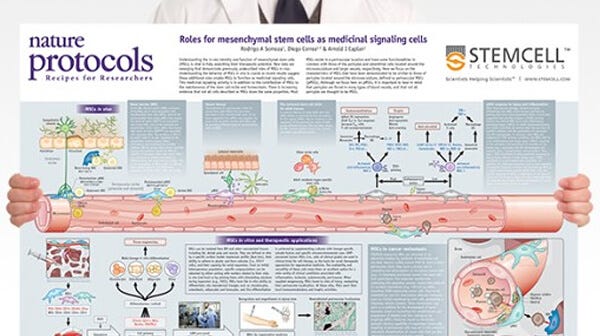 Role for MSCs as Medicinal Signaling Cells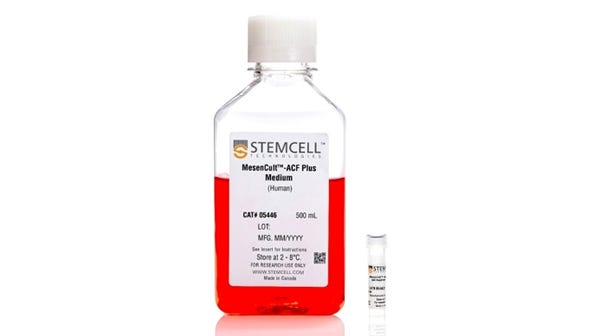 MesenCult™-ACF Plus Medium for Human MSCs
Request Pricing
Thank you for your interest in this product. Please provide us with your contact information and your local representative will contact you with a customized quote. Where appropriate, they can also assist you with a(n):
Estimated delivery time for your area
Product sample or exclusive offer
In-lab demonstration
By submitting this form, you are providing your consent to STEMCELL Technologies Canada Inc. and its subsidiaries and affiliates ("STEMCELL") to collect and use your information, and send you newsletters and emails in accordance with our
privacy policy
. Please
contact us
with any questions that you may have. You can unsubscribe or change your
email preferences
at any time.