Human SARS-CoV-2 Spike Protein Inhibitor Screening Kit
For detection and measurement of compounds that inhibit binding of viral SARS-CoV-2 Spike protein to human ACE2 receptor
Overview
The Human SARS-CoV-2 Spike Protein Inhibitor Screening Kit is designed for the identification and characterization of inhibitor molecules, including antibodies or chemicals, that prevent the binding of SARS-CoV-2 virus to the host angiotensin-converting enzyme 2 (ACE-2)-expressing cells.

The Spike (S) protein is a type I transmembrane glycoprotein present on the surface of coronaviruses (CoV). Entry of CoV, including SARS-CoV-2, into host cells is mediated by the S protein, where it interacts with the cell-surface receptor ACE2. In humans, ACE2 is expressed in several organs and tissues, including the intestinal and respiratory epithelia. The S protein has been shown to play a key role in the induction of neutralizing antibody and T cell responses, which may lead to protective immunity.

This inhibitor screening assay is based on a competitive ELISA method, in which inhibitors to be tested are mixed with biotinylated recombinant human ACE2 and are added to ELISA strip plates coated with recombinant SARS-CoV-2 S protein.. The captured biotinylated ACE2 is detected by streptavidin-horseradish peroxidase (HRP), which binds the biotinylated ACE2. Addition of the chromogenic enzyme substrate 3,3',5,5' tetramethylbenzidine (TMB) results in a colored product with an intensity directly proportional to the binding activity of ACE2 to the S protein. Inhibitors will compete with the biotinylated ACE2 for binding to the SARS-CoV-2 S protein, resulting in reduced signal for more effective inhibitors.

This inhibitor screening assay can be performed in the reverse configuration, in which the plate is coated with biotinylated recombinant ACE2, recombinant S Protein is mixed with the inhibitor to be tested, and S protein binding is detected using anti-human IgG-HRP.
Components
Human SARS-CoV-2 Spike Protein Inhibitor Screening Kit(Catalog #100-0XXX)

SARS-CoV-2 Inhibitor Screening Plate, 1x
Biotinylated Human ACE2, 10 µg
SARS-CoV-2 Spike Protein (RBD), 10 µg
SA-HRP, 2 µg
Human ACE2 Antibody Positive Control, 20 µL
Human IgG HRP-Conjugated Detection Antibody, 120 µL
Wash Buffer (10X), 2 x 30 mL
ELISA Buffer (10X), 30 mL
Blocking Buffer, 24 mL
TMB Substrate, 12 mL
Stop Solution, 12 mL
Adhesive Plate Covers, 2x
Area of Interest
Drug Discovery and Toxicity Testing, Infectious Diseases
Scientific Resources
Educational Materials
(4)
Data and Publications
Data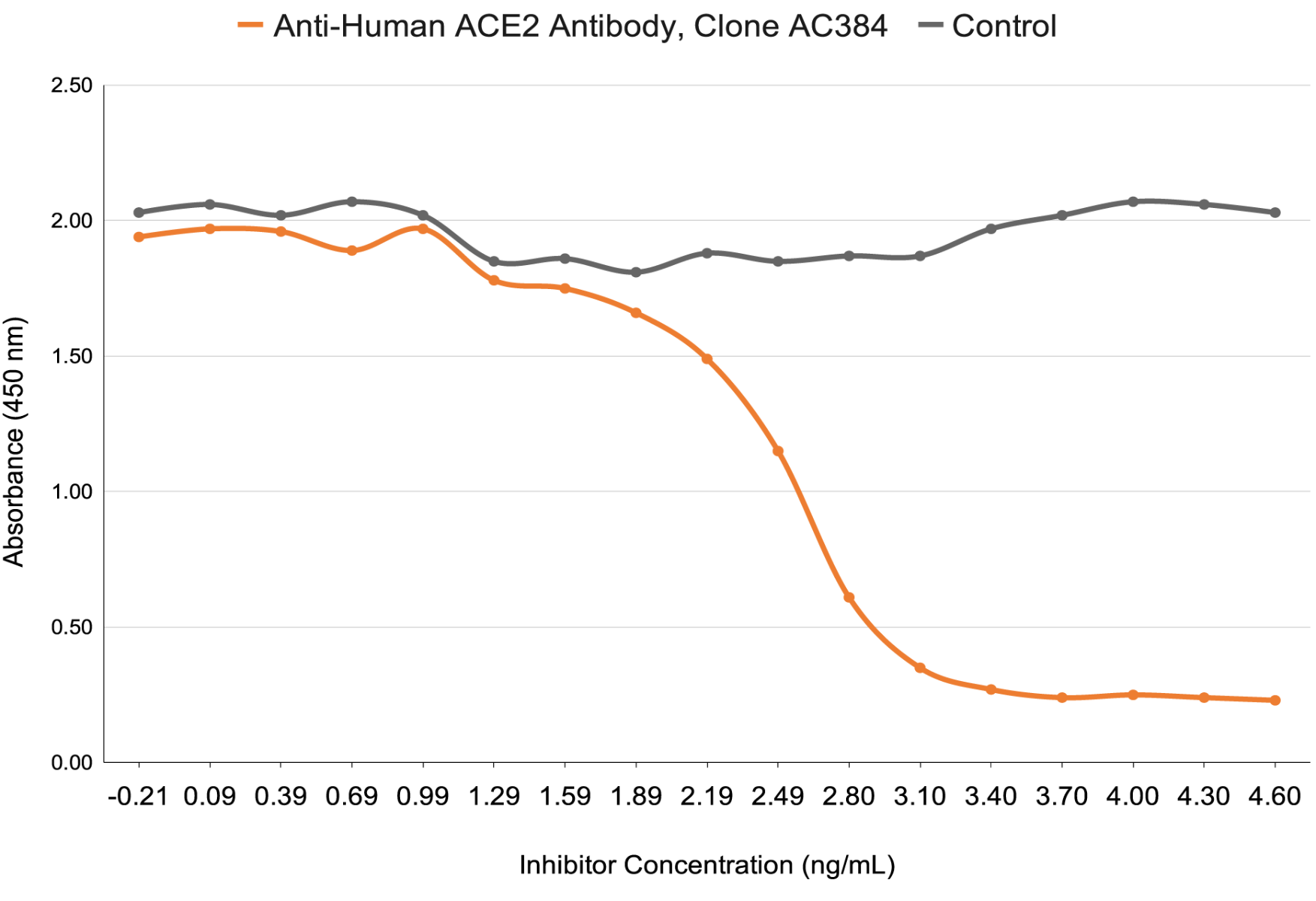 Figure 1. Performance of the Human SARS-CoV-2 Spike Protein Inhibitor Screening Kit
Binding of biotinylated human ACE2 to the Spike protein of SARS-CoV-2 coated on the ELISA plate is inhibited by the anti-human ACE2 antibody (clone AC384) positive control (orange line). The gray line represents a non-inhibitory negative control.
Quality Statement:

PRODUCTS ARE FOR RESEARCH USE ONLY AND NOT INTENDED FOR HUMAN OR ANIMAL DIAGNOSTIC OR THERAPEUTIC USES UNLESS OTHERWISE STATED. FOR ADDITIONAL INFORMATION ON QUALITY AT STEMCELL, REFER TO WWW.STEMCELL.COM/COMPLIANCE.