Workshop: From hPSCs to Immune Cells
In this workshop, co-organized by STEMCELL Technologies and the London Stem Cell Network (LSCN) in 2021, renowned scientists and in-house experts from STEMCELL Technologies give insights into technological advances for human pluripotent stem cell (hPSC) research, with a focus on high-quality culture of hPSCs and the generation of immune cells.
Explore the talks from all three sessions, hosted by Dr. Glyn Stacey from EuroStemCell and Dr. Adam Hirst from STEMCELL Technologies.
Session 1: hPSC Culture and Quality
Watch as Dr. Ivana Barbaric describes how genetic mutations that occur during in vitro culture of hPSCs can affect cell behaviour and subsequent experimental results. Dr. Kimberly Snyder presents on the design and development of high-quality hPSC culture media that meet the standards for cell and gene therapy research.
Dr. Ivana Barbaric, University of Sheffield, UK
Dr. Kimberly Snyder, STEMCELL Technologies
Session 2: Immune Cell Generation
PSC-derived immune cells are a promising tool for cell therapy development, disease modeling, and drug discovery research, and could become a future alternative to patient-derived immune cells. In his presentation, Tim Le Fevre shows how functional immune cells such as T cells, NK cells, and monocytes can be easily generated from PSCs under feeder- and serum-free culture conditions. Watch Dr. Felipe Pereira's talk to learn how his group pioneered the development of a reprogramming protocol to generate dendritic cells from non-hematopoietic cell types.
Tim Le Fevre, STEMCELL Technologies
Dr. Felipe Pereira, Lund University, Sweden
Session 3: Cell Therapy Applications
In recent years, the number of clinical trials involving hPSCs has been rapidly increasing. Researchers are constantly developing new, innovative approaches with the aim of moving them from the bench to the bedside.
Watch this presentation by STEMCELL's VP for Quality Assurance & Regulatory Affairs, Lynn Csontos, for an overview of the regulatory demands of clinical research and to learn about the importance of choosing the right ancillary materials from the start.
Featured Speakers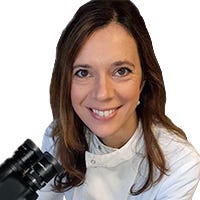 Dr. Ivana Barbaric
The University of Sheffield
Ivana Barbaric, is a group leader and senior lecturer at the Centre for Stem Cell Biology at the University of Sheffield. Her research is focused on investigating the causes and consequences of genetic changes in human pluripotent stem cells, and studying intrinsic and extrinsic cues that affect stem cell fate decisions and patterning. Her group is also using human pluripotent stem cells for disease modelling and drug discovery.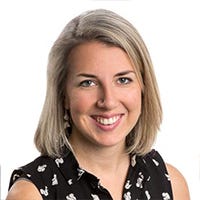 Dr. Kimberly Snyder
STEMCELL Technologies
Kimberly Snyder is a scientist in the Pluripotent Stem Cell Biology research team at STEMCELL Technologies. She is working on novel PSC media development for the maintenance of human pluripotent stem cells. Recently, she led the development of a new cGMP animal origin-free hPSC medium, TeSR™-AOF.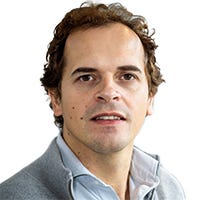 Dr. Filipe Pereira
Lund University
Filipe Pereira is an Associate Professor at Lund University in Sweden and scientific co-founder of Asgard Therapeutics. He is interested in understanding how hematopoietic cell fate is acquired, maintained, and ultimately modified or reversed. His research group has pioneered cellular reprogramming approaches in immunology with the induction of dendritic cells from non-hematopoietic cell-types. This conceptual shift opens exciting opportunities to merge cellular reprogramming and cancer immunotherapy that his group at Lund University is now exploring.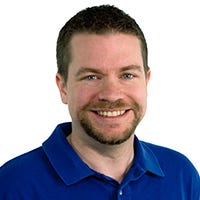 Tim Le Fevre
STEMCELL Technologies
Tim Le Fevre has been a scientist in the Hematopoietic research team at STEMCELL Technologies since 2011. He is developing cell culture products to support the growth and differentiation of immune cells. Recently, Tim was involved in the development of STEMdiff™ and StemSpan™ immune cell kits for the generation of monocytes, T cells, or NK cells from either human pluripotent stem cells or cord blood-isolated hematopoietic stem and progenitor cells.
Lynn Csontos
STEMCELL Technologies
Lynn Csontos is Vice President for Quality Assurance and Regulatory Affairs at STEMCELL Technologies. She has worked in the biotech industry for over 25 years transitioning from Chemical/Process Development into Quality Assurance and Regulatory Affairs approximately half way through her career. Although her background is primarily with small molecule API and drug products, she has been able to leverage her knowledge of the regulations surrounding small molecules, peptides and lipids to navigate the regulatory landscape that is currently being defined for cellular, gene and tissue engineered therapies.