New Video: Untouched cells in one step with RosetteSep™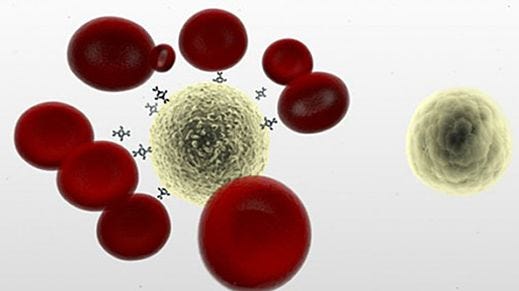 STEMCELL Technologies is proud to present an exciting new video showcasing RosetteSep™, a one-step cell separation procedure by negative selection. In this video, Product Manager Vicki Stronge describes how RosetteSep™ isolates highly purified cells directly from whole human blood with a simple spin.

RosetteSep™ can be used to isolate many different cell types, including T cells, CD4+ T cells, CD8+ T cells, B cells, monocytes, NK cells and more. For a full list of enrichment, depletion and support reagents, please visit the RosetteSep™ page.

About STEMCELL Technologies
STEMCELL Technologies, a company passionate about quality, is a leader in specialty cell culture media, cell separation products and ancillary reagents for life science research. Driven by science, STEMCELL delivers over 900 products to more than 70 countries worldwide. To learn more about how STEMCELL helps to make research work, visit www.stemcell.com.