Dr. Allen Eaves of STEMCELL Technologies Inc. named EY Entrepreneur Of The Year™ Pacific 2016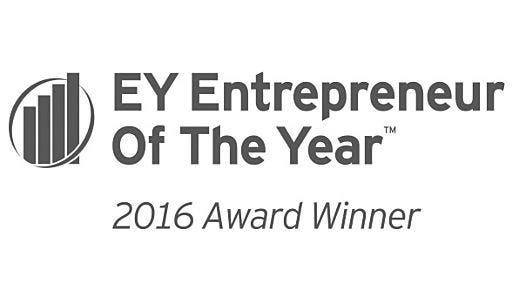 VANCOUVER, BRITISH COLUMBIA, October 1st, 2016 – Dr. Allen Eaves, Chairman, President and Chief Executive Officer of STEMCELL Technologies, a global biotechnology company that supplies tools and services to enable life science research, is this year's Entrepreneur Of The Year Pacific winner.
"Allen's accomplishments as an entrepreneur and a scientist are incredible," says Lui Petrollini, Entrepreneur Of The Year Pacific Program Director. "Most people look to slow down their life in retirement, but Allen has done the opposite. He used his experience to focus on creating products and services he developed while doing his scientific research. As a result, STEMCELL's strides in the biotechnology industry are having a global impact."
The seeds for STEMCELL Technologies were planted in 1981 at the Terry Fox Laboratories at the University of British Columbia. Eaves was unsatisfied with the tools available to him for his cancer research and his team started creating their own blood stem cell culture media. Within twelve years, the demand for his products was so great, Eaves launched STEMCELL Technologies. Since then, it has become the largest biotech company in Canada.
"This entrepreneurial journey is a classic story of finding a need in an industry and capitalizing on it," says Petrollini. "Allen started his business by creating a product he wanted for himself. Customers followed and he was able to fund more of his own research. That cycle continued until he had enough products and customers to start his own company. It even continues today as he creates even more new products to feed a fast growing industry."
Since 1993, the company has grown 20% each year and now has more than 800 employees and 2000 cell biology research tools. Furthermore, STEMCELL Technologies continues to reinvest all its profits into developing products for the international research community. Their commitment to the scientific community allows them to provide educational opportunities, webinars and workshops to keep researchers up-to-date with developments in their fields.
As the Pacific region's EY Entrepreneur Of The Year 2016, Allen will compete with top entrepreneurs from the Prairies, Atlantic, Ontario and Quebec regions for the national honour of Canada's EY Entrepreneur Of The Year 2016, to be presented at a gala celebration on 22 November 2016 in Toronto. In June 2017, Canada's EY Entrepreneur Of The Year 2016 will move to the world stage to compete with more than 50 country recipients for the title of EY World Entrepreneur Of The Year.
Business-to-business products and services

Allen Eaves
STEMCELL Technologies | Vancouver, British Columbia
http://www.stemcell.com/
A privately-owned biotechnology company that develops speciality cell culture media, cell separation products and ancillary reagents for life science research.
About EY Entrepreneur Of The Year™
EY Entrepreneur Of The Year is the world's most prestigious business award for entrepreneurs. The unique award makes a difference through the way it encourages entrepreneurial activity among those with potential, and recognizes the contribution of people who inspire others with their vision, leadership and achievement. As the first and only truly global award of its kind, EY Entrepreneur Of The Year celebrates those who are building and leading successful, growing and dynamic businesses, recognizing them through regional, national and global awards programs in more than 145 cities in 60 countries.
About EY
EY is a global leader in assurance, tax, transaction and advisory services. For more than 150 years in Canada, we've delivered the insights and quality services that help build trust and confidence in capital markets here and in economies the world over. We develop outstanding leaders who team to deliver on our promises to all of our stakeholders. In so doing, we play a critical role in building a better working world for our people, for our clients and for our communities.
About STEMCELL Technologies Inc.
As Scientists Helping Scientists, STEMCELL Technologies Inc. is committed to providing high-quality cell culture media, cell isolation products and accessory reagents for life science research. Driven by science and a passion for quality, STEMCELL Technologies provides over 2000 products to more than 70 countries worldwide. STEMCELL Technologies' specialty cell culture reagents, instruments and tools are designed to support science along the basic to translational research continuum. To learn more, visit www.stemcell.com.