Get More from Your Neural Cultures
Virtual Conference Exhibition at FENS2020

Whether you are attending FENS virtually from July 11 - 15 or just want to see what's new, you can explore this page for tools and innovations to increase neuronal activity, maturity, and disease-relevance in your cultures.
Browse through scientific presentations, resources, and upcoming products below for your neuroscience research. Bookmark this page and follow @STEMCELLTech on Twitter for updates.
See FENS 2020 Talks & Posters
Join STEMCELL scientists to hear about exciting new data and products.
Available On Demand
Open Theatre Session: Differentiating and Characterizing PSC-Derived Microglia
Dr. Erin Knock | Senior Scientist, STEMCELL Technologies
Pluripotent stem cell (PSC)-based neurological models can inform and build upon work using animal models to develop disease-relevant models that are as close to human tissue as possible. This talk will begin by reviewing some published examples of how increasingly complex PSC-derived culture systems are being used for disease modeling. Dr. Knock will then describe STEMCELL Technologies' recommendations for PSC quality control, which provide the basis for successful downstream neural differentiation and experimental characterization. Finally, she will outline the performance of a new PSC-based culture system—the STEMdiff™ Microglia Culture System—which can be used to model neuroinflammation. Dr. Knock will outline how to use this system and show how to combine the microglia with organoids as co-cultures relevant to disease modeling.
July 12
10:30 - 12:00 BST

July 14
10:30 - 12:00 BST
Poster: Using Human Pluripotent Stem Cell-Derived Microglia as Models for Neurological Disease Research
Dr. Erin Knock | Senior Scientist, STEMCELL Technologies
Browse Scientific Posters
Find out what STEMCELL scientists have been working on.
Kasandra McCormack, BSc, Senior Research Associate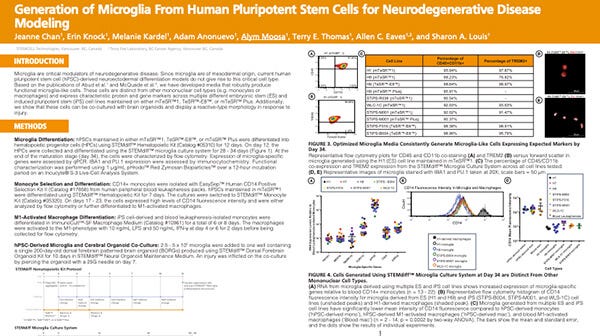 Jeanne Chan, BSc, Senior Research Technologist
Discover New and Upcoming Products for Neuroscience Research
Explore cell culture media and additional tools to help you achieve active, mature neural cells for your downstream applications or in vitro disease model.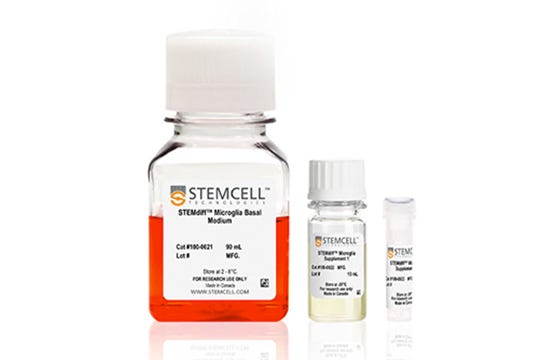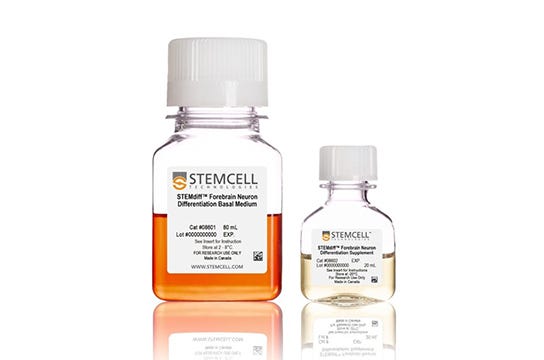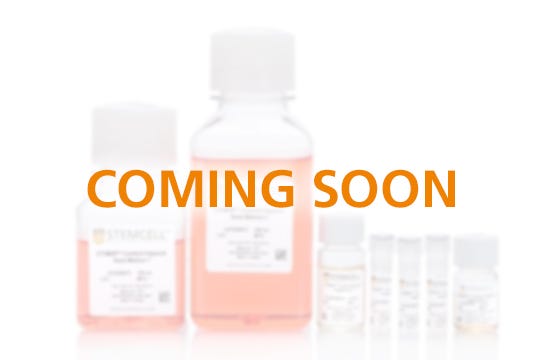 Explore Resources by Research Area
Browse webinars, brochures, and technical support materials for your research area.
Brain Organoids
hPSC-Derived Neural Disease Modeling
Win a Prize
Play our booth scavenger hunt for a chance to win a prize pack!

FENS 2020: Prize Draw
Enter for a chance to win a prize pack and visit the designated links to earn extra entries. A winner will be drawn at the end of the conference.
Meet the Team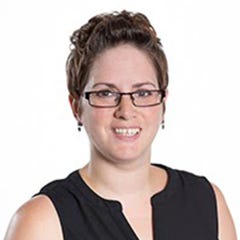 Erin Knock
Senior Scientist
"I'm excited to see how people are taking organoids to new levels by co-culturing them with various other cell types (immune, endothelial)."
What's your background?
I have a PhD in Human Genetics from McGill University. I got into stem cell biology during my post-docs at the University of Cambridge and the University of Toronto, working on mouse neural stem cell differentiation and stem cell models of Alzheimer's Disease. I've worked in the neural team of R&D at STEMCELL since 2016.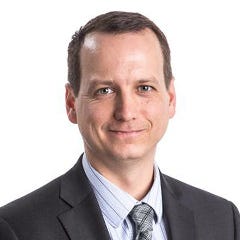 Jason Hamlin
Product Manager, Neuroscience
"I'm looking forward to learning about recent advances into modeling neurodegenerative disease."
What's your background?
PhD in Neuroscience from McGill University, Montreal Canada where I worked on vesicular trafficking in a cellular model of ALS. I did an industrial post-doc with Sanofi studying Parkinson's disease.
Join the Conversation
Tweet at us @STEMCELLTech on Twitter using #FENS2020.
Discover Online Neuroscience Journal Club
Learn about papers that have recently caught the interest of STEMCELL neuroscientists.
Browse Resources for Research During COVID-19
In these unprecedented times, many researchers find themselves returning to the lab after a hiatus, or watching and waiting for conditions to improve in their areas. Explore some tips on how to stay connected and plan your next steps.
Explore More Technical Resources