Your Airway Research Needs Physiologically
Relevant Models
Virtual Conference Exhibition at ATS 2020

As pulmonary research progresses, you can stay up to date on the latest advances by listening to experts discuss their research, learning about new products/services, and connecting with peers online. Whether you are attending ATS 2020 virtually from Aug 5 - 10 or just want to see what's new in pulmonary research, explore this page for educational content and tools to help you model the human airway in vitro and study respiratory diseases.
Study COVID-19 with ALI Cultures
Studying how viruses infect the airway tissue tissues helps researchers understand how to intervene and treat infected patients. To date, the air-liquid interface (ALI) culture system has been used to study a wide range of pathogens, including the SARS-CoV-2 virus.

Learn how and why researchers are using ALI cultures to study respiratory viral infections, including COVID-19.
Model Cystic Fibrosis Airways
Technological advances have enabled researchers to study cystic fibrosis (CF) using specialized in vitro cell culture models, such as ALI cultures of primary human airway epithelial cells. Learn more about studying CF with airway epithelial cells by exploring the resources below.

Studying Cystic Fibrosis with ALI Cultures
See the side-by-side performance data for different commercially available expansion and differentiation media for culturing CF airway epithelial cells at the ALI.

Webinar: Studying Cystic Fibrosis Using Primary Human Nasal Epithelial Cells
Explore the advantages of using nasal epithelial cell cultures, including their relevance to patients, and their implications for precision medicine in CF in this webinar by Dr. Theo Moraes.
Win a Prize
Play our online game for a chance to win the ATS 2020 prize draw.

ATS 2020: Prize Draw
Enter for a chance to win a STEMCELL prize pack. A winner will be drawn at the end of the conference.
Contest Opens on Aug 5
Get a Free Respiratory System Wallchart

Overview of the Respiratory System
Get a complimentary wallchart for an organizational and functional overview of the respiratory system.
Studying Lung Disorders with Organoids
Human airway organoids, a near-physiological in vitro model system that mimics the in vivo lung, represent a powerful tool for studying lung biology, modeling disease, and rapidly developing treatments against respiratory pathogens. Learn how and why you should include the organoid culture system in your research by browsing the resources below.

Pulmonary Organoids Resource Center
Explore resources on in vitro lung modeling using an organoid culture system.

Organoid E-Book
Learn about the evolution of organoid techniques, from their original development and description to updated applications and future outlooks, by downloading this detailed e-book.
Discover New and Upcoming Products for Respiratory Research
Explore our new and upcoming cell culture media designed to help you model the human airway in vitro and study respiratory diseases.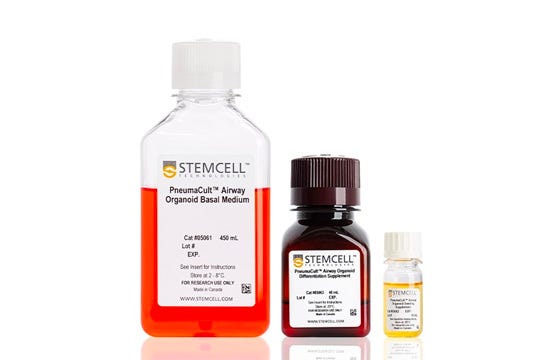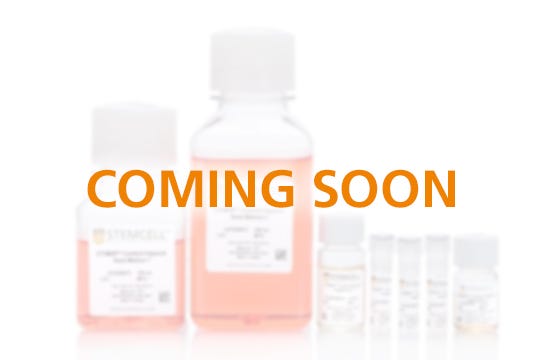 PneumaCult™ Culture System for Culturing Human Airway Epithelial Cells
Interested in learning more about these products or how we can help support your research? Leave us a message >
Coming Soon: Protocol Videos for In Vitro Human Airway Modeling
Expansion of Human Airway Epithelial Cells
Differentiation of Human Airway Epithelial Cells
Evaluating the Barrier Integrity of ALI Cultures by TEER Measurement
Bookmark this page and follow @STEMCELLTech on Twitter for updates.
Pulmonary Services by CAS
Explore whether contract research would be a good option to support your goals.

Evaluate the effects of your investigative compounds on the human airway using ALI cultures by contracting out your pulmonary research to Contract Assay Services (CAS).
Watch Our Latest Webinars
Watch our scientific talks and presentations on demand.
Browse Resources for Research During COVID-19
Whether you are working from home or socially distant in the lab, there are ways to stay connected and make headway with your science. Keep up with the latest advances and get inspiration and support for your next steps with these tips and resources.