Three Finalists Announced for the Inaugural Bloom Burton Award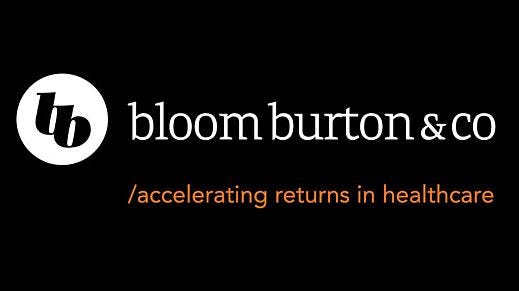 Three Finalists Announced for the Inaugural Bloom Burton Award
Annual Award to Recognize the Most Significant Contributor to Canada's Healthcare Industry
Bloom Burton & Co. ("Bloom Burton"), Canada's leading healthcare-specialized investment banking firm, is pleased to announce the three finalists for the inaugural Bloom Burton Award.
Finalists for The Inaugural Bloom Burton Award Gala Announced!
The finalists are:
Allen Eaves, Founder, President and CEO of STEMCELL Technologies:
Anthony Giovinazzo, former President and CEO of Cynapsus Therapeutics; and
Cameron Piron, Founder and President of Synaptive Medical.
Bestowed annually, the Bloom Burton Award honours an individual scientist, inventor, executive, entrepreneur, industry leader, or policy maker who made the greatest impact in Canada's innovative healthcare industry. Nominees are accepted from the biotechnology, pharmaceutical, medical device, diagnostic/imaging, research instrumentation, consumer health, healthcare services or healthcare IT sectors, and from all therapeutic indications and stages of development. Nominations were accepted from the public-at- large between January 1 and March 31, 2017. All three finalists, along with their family and friends, will be invited to and celebrated at the Bloom Burton Award Gala on September 14, 2017 at the Four Seasons Hotel in Toronto, Ontario, Canada. The winner will receive a $50,000 cash prize, while the other two finalists will each receive $25,000. A limited number of tickets are available for industry sponsors and individuals.
The Bloom Burton Award finalists and winner are chosen by an esteemed panel of judges, all of whom are respected international leaders in healthcare investment, entrepreneurship and journalism. The panel includes:
Karen Bernstein, Co-Founder and Chairman, BioCentury Inc.
Terrence Connolly, Executive Director, Global Alliances and Business Development, Celgene Corporation
Carl Gordon, Partner and Co-Head of Global Private Equity, OrbiMed Advisors
Andrew Hack, Chief Financial Officer, Editas Medicine
Oleg Nodelman, Founder and Managing Director, EcoR1 Capital
Melinda Richter, Head of Johnson & Johnson Innovation, JLABS
Avik Roy, Opinion Editor, Forbes; President, The Foundation for Research and Equal Opportunity
Jolyon Burton, co-founder and President of Bloom Burton commented, "We look forward to celebrating these amazing people later this year, each of whom made incredible contributions last year to the innovative healthcare sector on the world stage, yet originated in Canada. Allen, Anthony and Cameron each exemplify the best contributions to and qualities for the innovative healthcare sector that will have very long lasting, positive impacts at home and abroad."
About Bloom Burton & Co.:
Bloom Burton & Co. is a firm dedicated to accelerating returns in the healthcare sector for both investors and companies. Bloom Burton has an experienced team of medical, scientific, pharmaceutical, legal and capital markets professionals who perform a deep level of diligence, which combined with our creative and entrepreneurial approach, assists our clients in achieving the right monetization events. Bloom Burton and its affiliates provide capital raising, M&A advisory, equity research, business strategy and scientific consulting, advisory on direct investing and company creation and incubation services. Bloom Burton Securities Inc. is a member of the Investment Industry Regulatory Organization of Canada (IIROC) and is also a member of the Canadian Investor Protection Fund (CIPF). Please visit www.bloomburton.com to learn more.
Contacts
For table sponsorship and other inquiries:
Bloom Burton & Co.
Brian Bloom, 416-640-7580
President
bbloom(at)bloomburton.com