Animal origin-free suspension culture medium for human ES and iPS cells
Request Pricing
Thank you for your interest in this product. Please provide us with your contact information and your local representative will contact you with a customized quote. Where appropriate, they can also assist you with a(n):
Estimated delivery time for your area
Product sample or exclusive offer
In-lab demonstration
By submitting this form, you are providing your consent to STEMCELL Technologies Canada Inc. and its subsidiaries and affiliates ("STEMCELL") to collect and use your information, and send you newsletters and emails in accordance with our
privacy policy
. Please
contact us
with any questions that you may have. You can unsubscribe or change your
email preferences
at any time.
Overview
TeSR™-AOF 3D is an animal origin-free culture medium developed for expansion and scale-up of undifferentiated human embryonic stem (ES) cells and human induced pluripotent stem (iPS) cells as aggregates in 3D suspension culture. Based on TeSR™-AOF, TeSR™-AOF 3D is a robust medium with an optimized fed-batch protocol for scaling up human ES and iPS cell production in suspension culture. The novel fed-batch workflow saves time and media; daily feeds replenish nutrients and eliminate the need for medium exchanges on non-passaging days.

The TeSR™-AOF 3D system is compatible with cells previously cultured in mTeSR™1 (Catalog #85850), mTeSR™ Plus (Catalog #100-0276), TeSR™-AOF (Catalog #100-0401), or TeSR™-E8™ (Catalog #05990) on Corning® Matrigel® hESC-Qualified Matrix (Corning Catalog #354277), Vitronectin XF™ (Catalog #07180), or CellAdhere™ Laminin-521 (Catalog #77003). TeSR™-AOF 3D is compatible with a range of suspension culture vessels.

No materials of animal or human origin are used in the manufacture of this medium or its components, to at least the secondary level of manufacturing. TeSR™-AOF 3D is animal component-free to the secondary level. Each lot of TeSR™-AOF 3D Seed or Feed Supplement that is used to prepare complete TeSR™-AOF medium is performance-tested in a culture assay using human pluripotent stem cells.
Subtype
Specialized Media
Cell Type
Pluripotent Stem Cells
Area of Interest
Cell Therapy Research, Disease Modeling, Stem Cell Biology
Formulation Category
Animal Origin-Free
Data Figures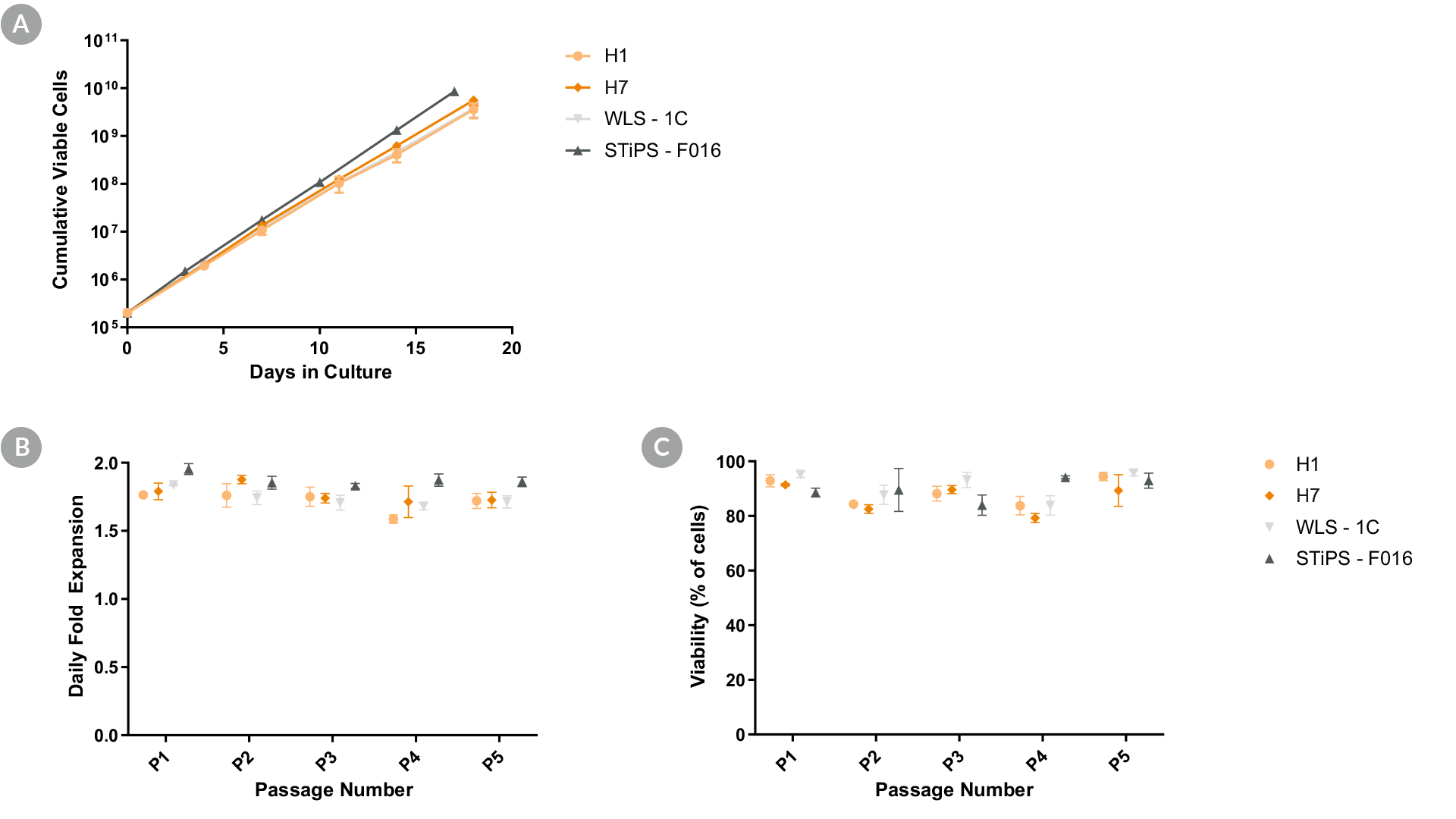 Figure 1. Growth of Human Pluripotent Stem Cells (hPSCs) in TeSR™-AOF 3D
TeSR™-AOF 3D supports the expansion and high viability of hPSCs over multiple passages in aggregate suspension culture. Shown are (A) cumulative viable cells, (B) daily fold expansion, and (C) end-of-passage viabilities in human ES cell lines (H1 and H7) and human iPS cell lines (WLS-1C and STiPS-F016) over 5 passages. Error bars represent ± SD, n = 3.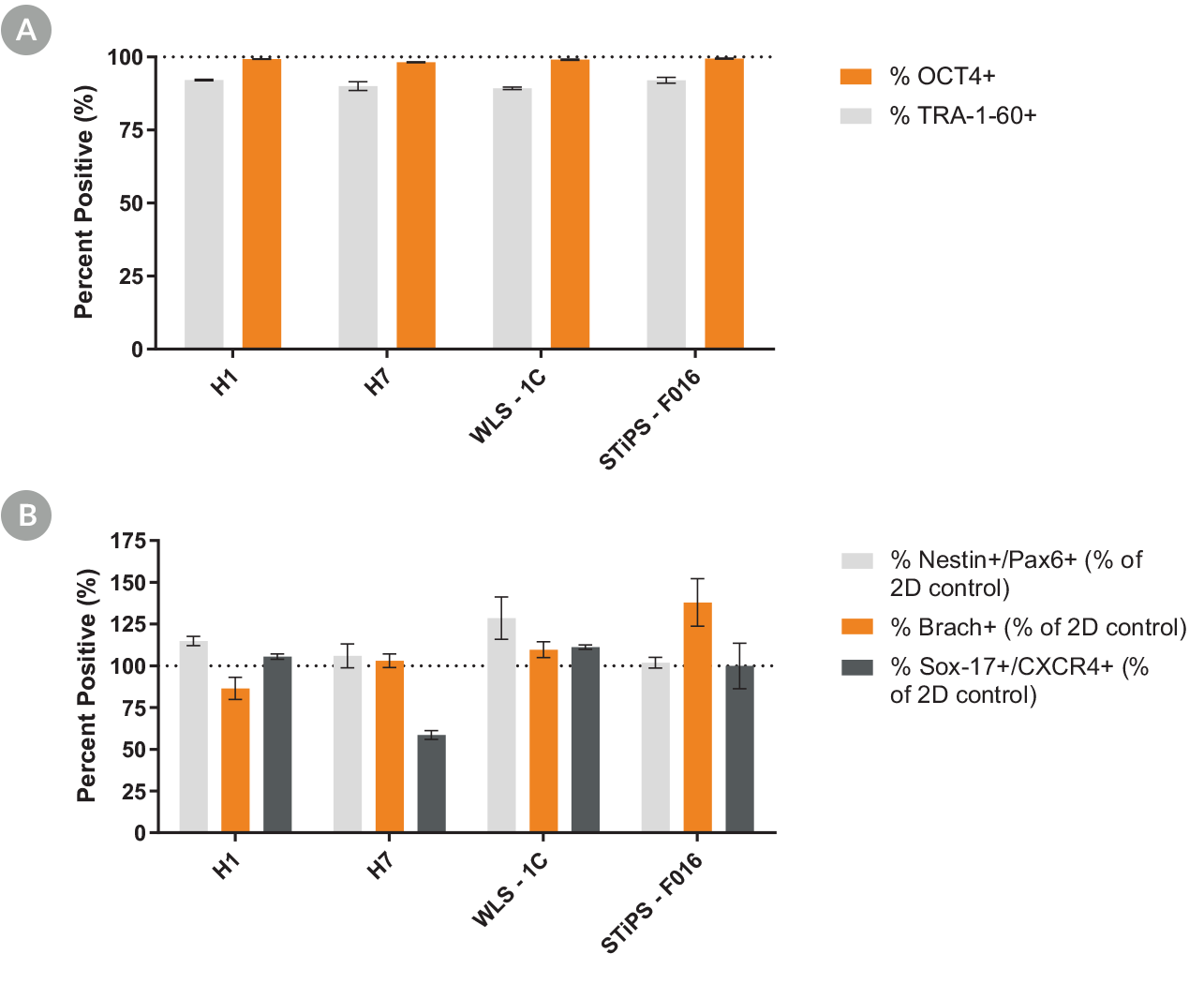 Figure 2. hPSCs Cultured in TeSR™-AOF 3D Express Markers of the Undifferentiated State and Differentiate to the Three Germ Layers
Shown are (A) OCT-4 and TRA-1-60 expression and (B) trilineage differentiation potential (ectoderm: % Nestin+/Pax6+, mesoderm: % Brach+, and endoderm: % Sox-17+/CXCR4+) using the STEMdiff™ Trilineage Differentiation Kit for multiple hPSC lines after 5 passages in TeSR™-AOF 3D. Error bars represent ± SD, n = 3.

Figure 3. Metabolic Profile of hPSCs During Culture in TeSR™-AOF 3D
(A) Glucose concentration in TeSR™-AOF 3D is maintained at optimal levels throughout the culture period. Dotted line represents the glucose level in TeSR™-AOF 3D Complete Seed Medium. (B) Lactate concentration is maintained at low levels (below 15 mM as indicated by the dotted line) throughout the culture period for multiple hPSC lines after 5 passages in TeSR™-AOF 3D. Error bars represent ± SD, n = 3.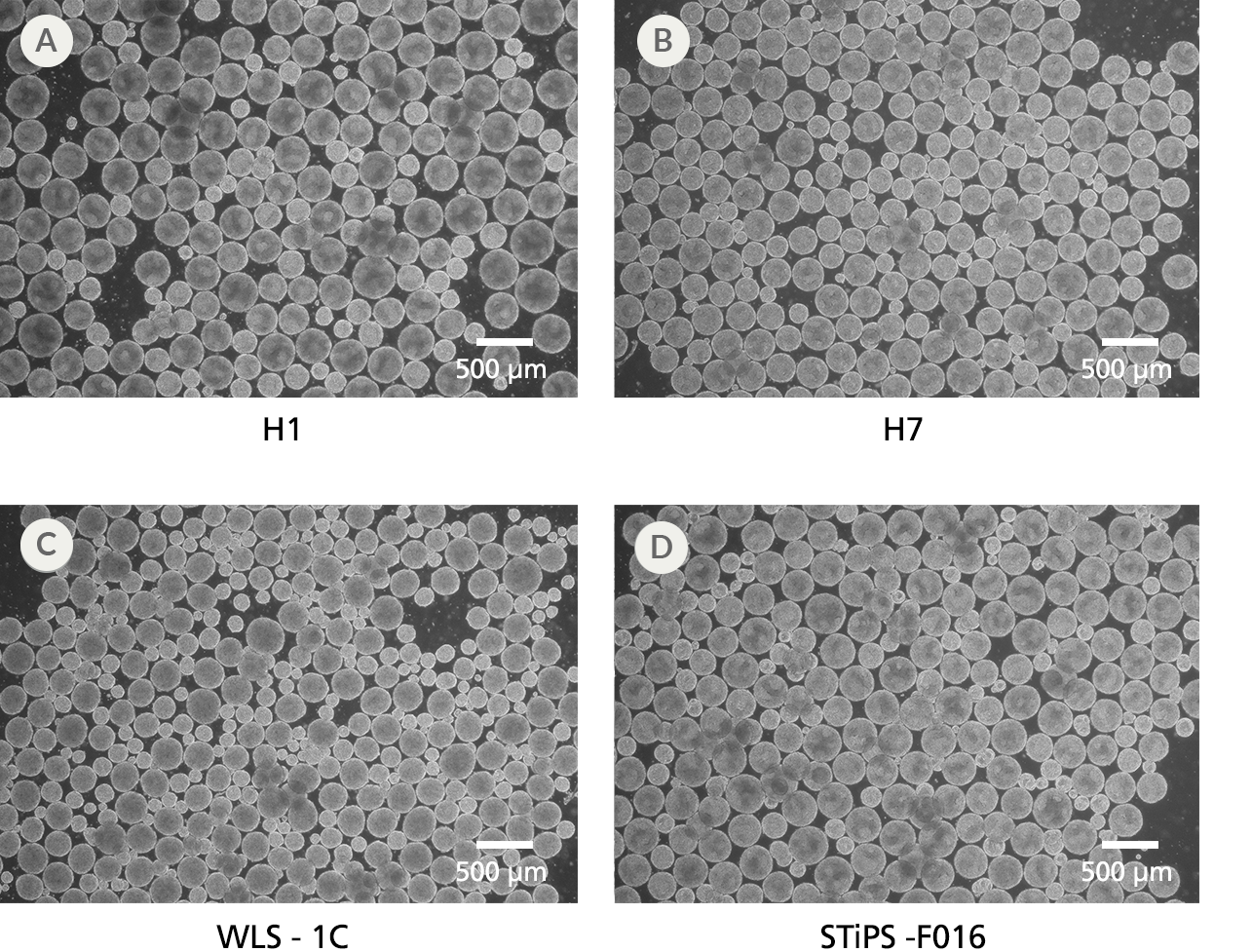 Figure 4. Morphology of hPSC Aggregates in TeSR™-AOF 3D
Multiple hPSC lines maintained in TeSR™-AOF 3D depict morphology characteristic of hPSC aggregates in suspension culture, namely a mostly spherical shape, clear edges (not smooth or shiny), even color, a dimpled or pockmarked appearance, and are less than 400 µm in size.
Protocols and Documentation
Find supporting information and directions for use in the Product Information Sheet or explore additional protocols below.
Document Type
Product Name
Catalog #
Lot #
Language
Applications
This product is designed for use in the following research area(s) as part of the highlighted workflow stage(s). Explore these workflows to learn more about the other products we offer to support each research area.
Resources and Publications
Educational Materials
(11)
Legal Statement:

This product was developed under license to intellectual property owned by WiCellTM Research Institute. This product is sold for research use only (whether the buyer is an academic or for-profit entity) under a non-transferable, limited-use license. Purchase of this product does not include the right to sell, use or otherwise transfer this product for commercial purposes (i.e., any activity undertaken for consideration, such as use of this product for manufacturing, or resale of this product or any materials made using this product, or use of this product or any materials made using this product to provide services) or clinical use (i.e., administration of this product or any material using this product to humans) or the right to implant any material made using this product into an animal by, or in collaboration with, a for-profit entity, for purposes other than basic pre-clinical research applications (including without limitation teratoma assays) to validate the function of the cells. Purchasers who do not agree to the terms and conditions set forth above should return the product in acceptable conditions to the seller for a refund.

Quality Statement:

PRODUCTS ARE FOR RESEARCH USE ONLY AND NOT INTENDED FOR HUMAN OR ANIMAL DIAGNOSTIC OR THERAPEUTIC USES UNLESS OTHERWISE STATED. FOR ADDITIONAL INFORMATION ON QUALITY AT STEMCELL, REFER TO WWW.STEMCELL.COM/COMPLIANCE.