Prostate cancer is the most common type of cancer affecting men. Despite current therapies such as surgery, radiation therapy and androgen ablation, this cancer can relapse and develop into a metastatic disease.
Below is a collection of scientific resources to help you with your prostate research in the context of cancer.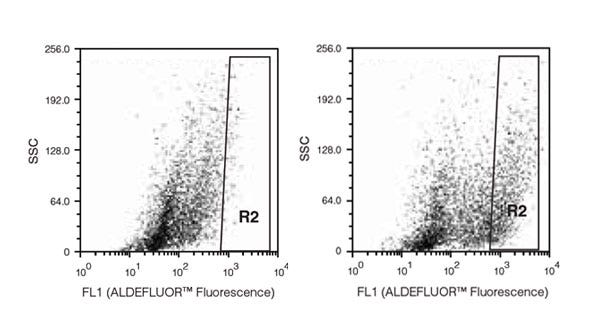 Featured
The ALDEFLUOR™ fluorescent reagent system has supported over 200 publications to date. This fast, antibody-free assay detects more than 80 types of viable stem, progenitor, and cancer precursor cells by measuring their activity levels of aldehyde dehydrogenase (ALDH) using a flow cytometer.
Read More >