Drug Discovery and Toxicity Testing
Drug discovery is a long and challenging process, and identifying the right lead candidate early on is key to expediting your path to successful drug development. By using relevant cell-based models and assays, you can better predict the in vivo effects of your drug candidates early on and reduce the odds of failure due to toxicity in later stages of your research.
Browse our selection of scientific resources to help you streamline your drug discovery and toxicity testing process and advance your lead candidates through the drug development pipeline.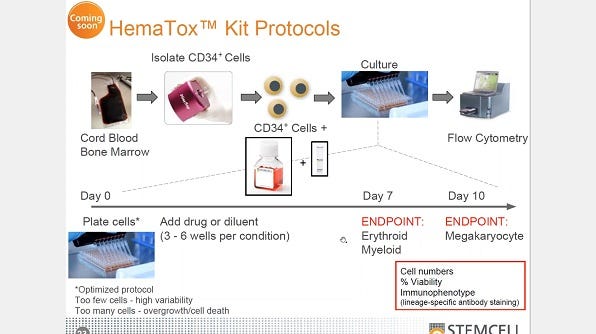 Featured
The screening of novel compounds to predict potential toxicity to the hematopoietic system (i.e., hematotoxicity) is an important step in drug development. This webinar discusses the importance of hematotoxicity testing in drug development, reviews methods for in vitro assay standardization, and explores the use of both colony-forming unit (CFU) assays and lineage-specific liquid culture-based assays as tools for in vitro drug screening.
View Now >